Are you a postman who has been bitten by a vicious dog? Have you, your child, or another family member been bitten by an aggressive dog in your neighborhood? You need the Tacoma dog bite lawyers at Washington Law Center.
You have rights as a victim that big insurance companies don't want you to know about or take advantage of. That is why you should speak with one of our experienced dog bite attorneys immediately.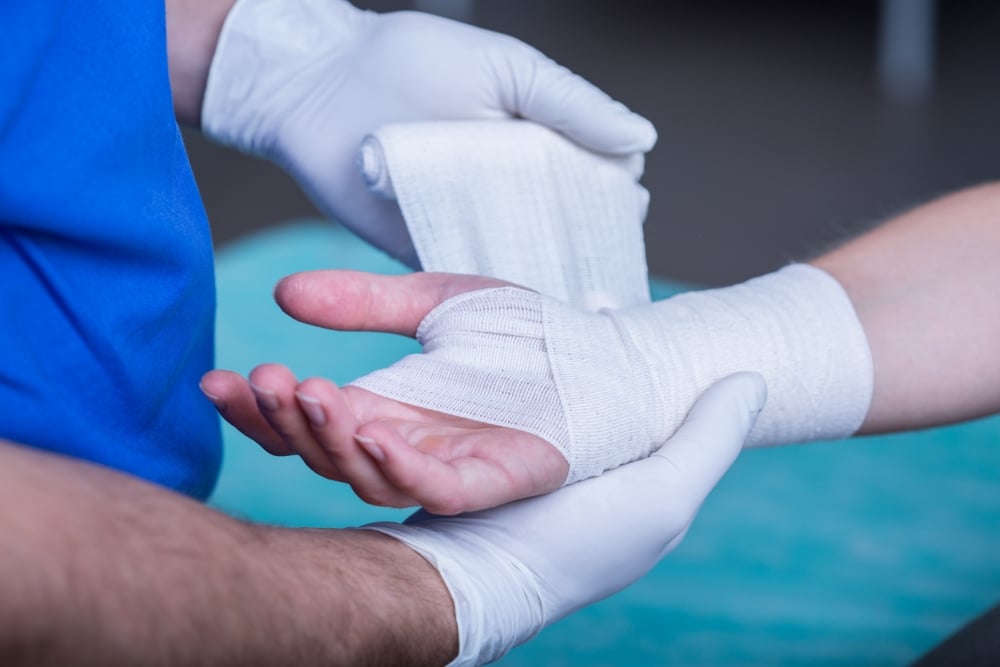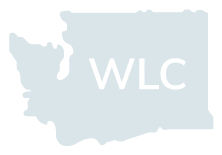 Dog Bite Attacks in Tacoma, WA
Unfortunately, dog bite attacks are common in Washington and in Tacoma. Dog bites can cause serious injury, broken bones, deep lacerations, organ damage, emotional distress, and significant physical or emotional pain and suffering. If you or a loved one has been bitten or injured by a dog, please call our dog bite injury attorneys centrally located in Tacoma, Washington.
Being bitten by a dog is scary, especially when you do not know the owner or the history of the dog. Dog bite victims often have to get rabies vaccines, tetanus shots, and antibiotics to stave off infection. Washington Law Center has on-staff injury lawyers who specialize in representing people who are injured by dogs. We fight to recover not only your medical expenses but also the pain, suffering, and subsequent anxiety that follows a traumatic incident involving a dog.
Read more about Tacoma
Tacoma, Washington is a beautiful bustling city in Washington State. It is the county seat of Pierce County, Washington. Tacoma boasts a population of around 200,000 thousand and sits on the Puget Sound about 30 miles southwest of Seattle. Tacoma is the third-largest city in Washington State and the center of the South Sound business hub. Tacoma has long been a gateway to the Pacific and boasts the state's largest port. Tacoma was once considered the "City of Destiny," as it was the Western terminus for the Northern Pacific Railroad.
How We Help Dog Bite Victims in Tacoma
Our experienced dog bite lawyers treat every case individually, and we have a long history of success in similar cases throughout Tacoma and the State of Washington. You may contact our dog bite legal team online here, or you may call us any time at 253-476-2653. We offer Free Consultations and are available 24/7 to all our personal injury clients. 
We are a professional and established law firm, and our friendly lawyers and legal staff are easy to talk to. We are an aggressive law firm focused on personal injury litigation. We will carefully review your case and give you all the options. We offer a free case evaluation with no obligation to all prospective clients. Time may be of the essence, as evidence may need to be preserved, independent accident investigation organized, and medical expert evaluations may need to be conducted. We tailor our legal representation to each client's individual needs and desired goals. Our main goal is to obtain the best results for every client and every case.
Dogs may be a man's best friend, but they can be a dangerous menace to people if they are not properly trained. Just as individuals are responsible for the acts of their children, dog owners, and thus their insurance companies are responsible for aggressive acts by a dog. If a dog owner has allowed a known dangerous dog to cause you damage, you may be entitled to significant financial compensation. Our dog bite injury attorneys have helped the good people of Tacoma, and throughout Washington, recover comprehensive damages to those involved in dog bite attacks.
At first, the process of filing a personal injury lawsuit can be daunting to anyone. Our legal staff and attorney team know you have lots of questions. We are here to answer them and we are available 24/7.  One of the most common questions we receive after a dog bite attack, "what do we do"? The number one thing a person can do after being involved in a dog bite attack is to seek medical help. After seeking medical help, injury victims should then seek legal help from experienced dog bite injury attorneys.
Typical Dog Bite Attack Injuries Throughout Washington State
Our attorneys love dogs, cats, and other animals but understand that if not properly trained and controlled can cause all kinds of serious injuries to others.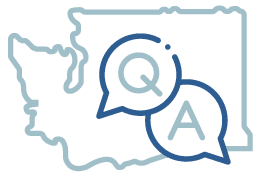 Motorcycle Accident Injury Attorney FAQ
Common Damages That May Be Recovered in a Dog Bite Attack
According to the CDC, approximately 27,000 people bitten by dogs each year need reconstructive surgery. The average insurance payout for a dog bite case is close to $30,000 per claim.
Damages Include:
Emotional Distress
Pain & Suffering
Lost wages from time missed from work
Any current and/or future medical costs
Can I afford a Tacoma dog bite injury lawyer?
Yes, you can! Our policy at the Washington Law Center is to win your case before you pay any fees or costs. Our local attorneys work on a type of fee structure called a Contingency Fee arrangement. That means you pay us nothing unless we win your case.
How much time do I have to file a claim for my injuries?
Washington law limits the time you must file a personal injury claim. An injured victim has generally three years to file a personal injury claim under the law.
We, lawyers, call this law the Statute of Limitations, and it bars a claim filed after the time limit is up. The three-year time limit runs on the date of accident or injury. Other claims, like Wrongful Death or Medical Malpractice, may have shorter time limits.
Like most things in law, there are exceptions to the rules, so it is always important to contact an experienced Tacoma, Washington personal injury lawyer soon after an injury.
How much money is my dog bite injury case worth?
Every case is different. The compensation available to you will be based on a variety of factors, including the severity of your injuries. Our attorneys will sit down with you to walk you through the entire process, and ultimately show you the value of your case.
What are types of personal injury damages?
Damages for a personal injury make an injured victim "whole," again to the maximum extent possible through financial compensation. There are various damages in Tort law we lawyers learn in law school, but essentially an injured person's damages will be economic, like medical bills, or lost wages, and non-economic damages, such as pain and suffering or emotional distress.
The following are common personal injury damages our attorneys recover in Tacoma. 
Lost Wages

Medical Bills

Employment Loss

Rehabilitation Costs 

Pain and Suffering

Psychological or Emotional Distress (PTSD)

Loss of the Enjoyment of Life

Temporary or Permanent Disability

Vision or Hearing Loss

Loss of Consortium 

Disfigurement or Amputation

Wrongful Death
What Makes Washington Law Center Different?
We are dedicated Personal Injury Lawyers. It is all we do. 

Your legal representation is based upon your desires and wishes. We work for you. 

Our law firm is one of the largest and most experienced personal injury law firms in Washington. Size matters! 

We have decades of experience handling personal injury cases.

You will receive regular communication throughout your case, from start to finish.

We

never charge a fee

until we win your case. We cover all the litigation costs associated with your personal injury lawsuit until we win the case. 

The lawyers at the Washington Law Center have a documented history of successful litigation.  

If you are too sick or injured to come to our office, we offer virtual meetings online, and we offer in-person out-of-office meetings at the hospital or your home. 

Our entire law firm is client-focused and client-centered. We offer personalized service to every personal injury client. We make your life easier.

Not all firms are the same

!

We have a very skilled and talented legal team that will work on your injury matter. 

We are passionate and committed to seeking justice in every case.

Our attorneys are not afraid of trial and will gladly accept challenging cases. 

You will receive experienced, knowledgeable, and skilled service from respected Tacoma personal injury attorneys.
What are some psychological impacts of dog bites?
A common psychological effect of dog bites in Tacoma, Washington is post-traumatic stress disorder (PTSD), which can produce symptoms such as:
frequent dog attack nightmares

disturbing flashbacks from the dog injury

acute anxiety attacks related to the dog bite

irrational fears

stress from fear of dog bites, especially depending upon the profession

depression because of the dog bite

sleep disorders. 
Post-Traumatic Stress Disorder (PTSD) from a dog attack can affect both the victim and any witnesses to the event, especially those with any personal or friendly relationship with the victim.
Another common psychological effect of dog bites is a condition called Cynophobia, Cynophobia is an irrational and enduring fear of dogs. A clinical psychologist our law firm hires can help you diagnose this debilitating psychological condition. This condition is especially common in young children who survive bad dog bites. Cynophobia is more than a matter of just feeling uncomfortable with the sound of barking or with being around dogs. Instead, it can hinder a child's subsequent enjoyment of life and emotional development, producing issues such as those mentioned above, along with:
psychological regression

bad dreams

irrational fear of dogs

bedwetting (depending upon the age of the victim)

anger

hate towards animals

mood swings

emotional outbursts

the trouble with breathing,

dizziness or lightheadedness

rapid heart rate

pain or tightness in the chest

shaking or trembling

upset stomach

hot or cold flashes

sweating.
What dog breeds are involved in fatalities?
Many dogs can be associated with dog bites and dog bite injuries in Tacoma, Washington. However, according to the 501(c)(3) nonprofit organization and public education website DogsBite.org, the breeds of dogs involved in fatal attacks on humans from January 2005 to March 2018 included:
Pit Bull — 284 fatal attacks (65.6 percent)

Rottweiler — 45 fatal attacks (10.4 percent)

German Shepherd – 20 fatal attacks (4.6 percent)

Mixed-Breed – 17 fatal attacks (3.9 percent)

American Bulldog — 15 fatal attacks (3.5 percent)

Mastiff/Bullmastiff — 14 fatal attacks (3.2 percent)

Husky — 13 fatal attacks (3.0 percent)

Labrador Retriever — 9 fatal attacks (2.1 percent)

Boxer — 7 fatal attacks (1.6 percent)

Doberman Pinscher — 6 fatal attacks (1.4 percent)

Malamute — 4 fatal attacks (0.9 percent)

Golden Retriever — 4 fatal attacks (0.9 percent)

Heeler/Australian Cattle Dog — 4 fatal attacks (0.9 percent)

Cane Corso — 3 fatal attacks (0.7 percent)

Chow Chow — 3 fatal attacks (0.7 percent)

Wolf Hybrid — 3 fatal attacks (0.7 percent)

Presa Canario — 2 fatal attacks (0.5 percent)

Akita — 2 fatal attacks (0.5 percent)

Australian Shepherd — 2 fatal attacks (0.5 percent)

Belgian Malinois — 2 fatal attacks (0.5 percent)
More Resources
We regularly keep clients updated on legal news on our personal injury blog. Our lawyers encourage you to read and educate yourself about a potential lawsuit or accident. However, every legal case is different and complex so you can't rely on blogs alone. We strongly advise you to speak to our attorneys as soon as possible following an accident or injury in Tacoma.
Experienced Injury Attorneys in Pierce County
Washington Law Center fights for injured victims involved in accidents due to someone else's negligence, including big businesses, government agencies, and municipalities, who can be held responsible.
We offer a free case review. Our injury attorneys are happy to help answer your questions and get you the help you deserve. Reach out today!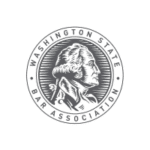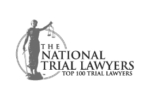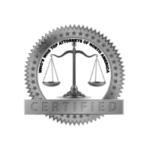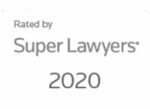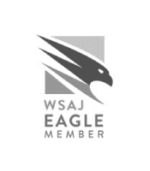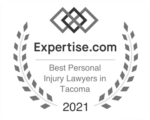 OVER $100 MILLION AWARDED TO OUR CLIENTS BY VERDICT, SETTLEMENT, INJURY PENSION OR JUDGMENT