Regardless of the cause of a burn injury, the physical and psychological scars last a lifetime. An experienced burn injury lawyer can help get you compensated, not only for your pain and suffering, but also to cover overwhelming medical bills and lost wages.
Have You or a Loved One Suffered Serious Burn Injuries?
Apartment fires, workplace injuries, and electrical burns are just a few of the ways our past clients have sustained burn injury claims. Unfortunately, in most cases, the injuries were the result of someone else's negligence and could have been avoided. If you're wondering whether or not you have a case when it comes to your own burn injuries, contact Washington Law Center today.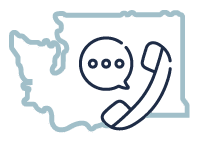 Video Transcript: When Do I Need An Injury Lawyer?
ATTORNEY ASHTON DENNIS: Following an injury, that wasn't your fault, there's always a natural question that's asked internally is how soon do I need a lawyer? Should I call a lawyer? The one thing you want to keep in mind is insurance companies, large corporations, are often working immediately after an injury to start building a case against the injured party. Not to help them, not to get them back on their feet, not to provide them any type of resources, but to simply to try to save money in the long run by collecting information they think will hurt you.
So if you've asked yourself, "Is it time to call an attorney?" [You] probably already answered that question internally, that you should and now you're looking for the right attorney. Find the right attorney, that's going to spend the time, going to look at the facts and truly understand how this has impacted you, impacted your family, and that's what we believe we're very good at.
How Do Burn Injuries Affect Peoples' Lives?
Burn injuries result in immense pain and can potentially lead to disfigurement, life-threatening infections, and deep emotional distress.
The victim of a burn injury may find themselves out of work for an extended period of time, in which case, the burn victim may be entitled to compensation for their pain, suffering, and lost wages.
Free Burn Injury Lawyer Case Consultation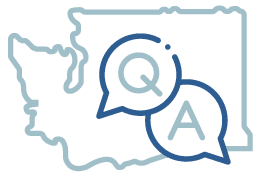 What Are Types of Burn Injury Lawsuits?
Our burn injury attorneys will handle lawsuits involving:
Electrical Accidents
Apartment Fires
Defective Products
Scalding Water or Pipes
Electrical Cord Fires
What Are Common Types of Burn Injuries?
There are four main types of burns:

Thermal burns – caused by contact with fire, steam, hot liquids, or other sources of extreme heat
Light burns – caused by sunlight or ultraviolet light
Chemical burns – caused by an acid, alkali or chemical explosion
Radiation burns – caused by contact with nuclear radiation
The three levels of burn severities:
First-Degree Burn: These burns are characterized when burns occupy the top layer of skin with minor inflammation and redness. These burns will usually heal within a week and can be easily treated with topical cream and cool water.
Second-Degree Burn: With these burns the damage goes beyond just the top layer of your skin. The skin may be extremely red and blister. Second-degree burns may take weeks to heal and should be handled and bandaged properly.
Third-Degree Burn: This is the most extreme of three categories of burns. The damage will extend through all layers of skin and can affect your internal organs. The wound will be black or white, dry and have some charring. These burns can cause permanent nerve damage and potentially death. If you have third degree burns, you need to seek emergency medical treatment immediately.
What If My Landlord Was Negligent and I Suffered Burn Injuries?
Landlords who avoid their duties to their tenants are often the cause of fires that result in burn injuries. State and federal laws dictate how landlords and property managers must help protect tenants from fires and the potential risks of a fire. Rules about smoke detectors, fire extinguishers, and more are in place to help prevent fires and therefore preventing injuries from fire.
Despite these laws being in place, many landlords and property managers blatantly ignore them. They fail to comply with government regulations, parent company policies and procedures for fire safety. If your property manager was negligent in following fire safety laws, they can be held responsible for any burn injuries that have occurred from a fire.
What if a Defective Product is the Cause of My Burn Injury?
In certain circumstances, the negligence of a landlord isn't the main culprit behind a fire or injury. The cause could be from a serious defect in a product that was intended to protect your family in case of a fire.
Certain types of smoke protectors have come under scrutiny for failing to detect fires in a reasonable amount of time. These are often the cheapest type to purchase and they are often found in the homes after deadly house fires. These detectors have been known to take up to 30 minutes longer to sound an alarm and alert a family of a fire. There are even states that have banned these types of smoke detectors. In other cases, the defect of a product itself could be the cause of a fire. Because these situations are complicated, it's best to contact a lawyer who has experience with these types of cases.
How Much Does A Burn Injury Lawyer Cost?
There's a misconception that personal injury lawyers cost too much money and that you can't afford one. Washington Law Center is different. We do not get paid upfront and we don't charge you unreasonable fees before any work has been done. Unless we get you compensated in your personal injury case, there are no lawyer fees.
---
Video Transcript: How Much Does A Lawyer Cost?
ATTORNEY ASHTON DENNIS: The question is often asked, "How much does an attorney cost?" And there's a misconception in that "an attorney costs way too much and you can't afford one." We're different. We do not get paid up front. We do not take a deposit. We do not take a retainer. We don't ask for your credit card information. We simply are paid based on the value and money earned on your case. So if there's no recovery, then there are no attorneys fees. It's as simple as that.
Following an injury is often when people have the least amount of resources. They may be out of a job. They may need to pay medical expenses and just keep food on the table. We let you focus on the things you need to for your family, and we'll focus on your case, on your specific claim, so that you don't have to. Unless we get you compensated, there are no attorneys fees. So, give us a call early, maybe following the injury, and we'd be more than happy to get going.
What Is My Burn Injury Claim Worth?
No two burn injury cases are the same. It is important to find an experienced attorney who puts in the work to learn and understand all the details of your case before giving you a number or making false promises to you and your loved ones. Washington Law Center is committed to results and always has your best interest in mind.
---
Video Transcript: What Is My Personal Injury Claim Worth?
ATTORNEY ASHTON DENNIS: Wondering what your case is worth is a natural question to ask. It's something that all of our clients have asked: what is my case worth? If an attorney is willing to give you what your case is worth over the phone, without meeting you, without understanding the facts, they're doing you a disservice. Knowing precisely what your case is worth requires a lot of work and a lot of understanding. That's not something that you can just simply answer off the cuff.
If that's advice you've gotten, we'd encourage you to give us a call because we'll ask the right questions. We're going to ask you how this injury affected your life. How did it affect your family's life? Are you able to work again? How much work did you miss? What type of treatment did you go through? What is the future going to look like? Those are the questions we're going to ask you. We're not just going to give you some boilerplate answer that your case is worth 'x'.
That's not what good injury attorneys do. They look at the specific facts. They look at how you've been hurt, how it has impacted your family, and then they determine how to best approach it and whether that's through negotiations, through a trial process, but no two cases are the same.
At Washington Law Center, we have a "No-Fee Promise" for all burn injury victims. Our attorney fees are contingent, so you pay no fees until we win your case.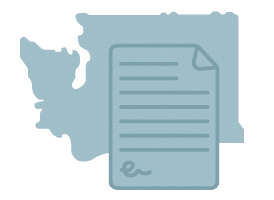 Recent Case Results From Injury Clients
$1,000,000 – Man Injured by a Forklift (2018)
Settlement for a man injured by a forklift along with L&I benefits with the potential to receive life-long benefits.
$900,000 – Elevator Accident Causes Life-long Injuries (2019)
Settlement plus significant L&I benefits for victim and her spouse after an elevator injury causing life-long injuries.
Featured Burn Injury Lawyers
Related Injury Practice Areas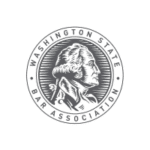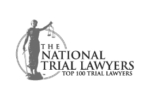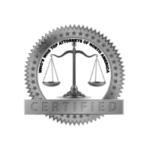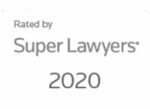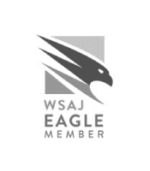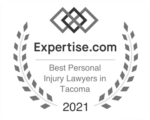 OVER $100 MILLION AWARDED TO OUR CLIENTS BY VERDICT, SETTLEMENT, INJURY PENSION OR JUDGMENT
Why Choose Washington Law Center?