Injury Attorney Reviews and Testimonials
At Washington Law Center, we keep our client's interests and well-being at the forefront of everything we do. From fighting insurance companies and large corporations in court to listening and calming down a client over the phone, our attorneys and paralegals are here for you every step of the way.
Your Case.
Our Dedication.
We keep you informed about the progress of your case and communicate in a way that's in-tune with your needs.
Simply put, we get results. Don't just take our word for it, listen to individuals just like you who we were able to help seek justice.
At Washington Law Center, we have a no-fee promise with all of our injury cases. If we do not win your case, you don't owe us a dime!
If You Need An Injury Attorney, Call Washington Law Center Today. Daniel Swinford and his team at Washington Law Center did an excellent job of representation. I could not have asked for better customer service. Daniel advised me, was readily accessible, and available during the long adjudication process. I would highly recommend his services. –Samuel S.
Danny worked on my car collision case. Washington Law Center was fantastic – easy to get in touch with, kept me updated, and everyone was super friendly. They provided quality results in a timely manner. –Joey S.
Called to get some advice, left them my information and within 5 minutes got a call back from Spencer (sorry I called you Steven on the phone). Spencer gave me excellent advice with clear details on how to handle my claim before hiring him as counsel. Overall a very professional and comforting experience. Thank you again. -Keith S.
SEE MORE
Ashton and Washington Law have helped me on multiple injury cases over the last decade. Not only did they get me top dollar on my cases, but they have even helped give me advice and guide me in the right direction when I've had situations arise that didn't escalate to the level that required their professional help. Excellent at their profession, responsive, dependable, friendly, local – they have my business for life. -JD R.
Truly a good experience with them. -Jim B.
I have been sending friends and family to Ashton for years and they always follow up to let me know how well he took care of them and their legal needs. When I was in need of a personal injury attorney for my own legal issue, Ashton was my first and only call (which says a lot considering that I am a lawyer and have wonderful partners at my firm who practice in the same area). He is compassionate, fair, and a formidable advocate. I promise you that you won't be disappointed with this hire! -Lauren W.
Easy to work with Ashton and his team. There really isn't any words to rate these people. Everything was as it should be and the outcomes were as good as they get. I'm not the person to go leaving reviews for anything, but this firm has helped and will definitely continue to help many many people. A pleasure having them on my side. -Michael K.
This is the absolute best Law Center I have ever dealt with. I have used this law center and had "Mr. Spencer Parr" representing me and he and his team are wonderful people. Absolutely satisfied with the outcome on my case. I would highly recommend anyone and everyone to use this law firm as they are all great and respectful people!! HIGHLY RECOMMENDED. BEST LAW FIRM EVER!!
-Farukh H.
As lawyers we are taught never to represent ourselves.  "Only a fool would represent themselves as the saying goes! This is particularly true where the victim in a hit and run case left me with a shattered femur!  I retained the services of Ashton Dennis of WLC. I was extremely pleased with the representation I received from him. He and his staff communicated well with me and kept me abreast of all updates.  Ashton took the time to explain to me his overall strategy for the case which set my mind at ease in knowing that he not only cared about my case but would work diligently to yield a successful outcome. He is extremely competent, very personable, professional and responsive to my concerns. He knew how to get the job done and executed it extremely well.  Thanks Ashton! -Beverly G.
After a car accident that basically turned my entire life upside down, I was referred to WLC by a friend that had just experienced the same thing. I am a single mom that lives paycheck to paycheck and not only did they understand that, they showed compassion for it. I can't even put into words how hard they worked as a team to get my car handled and get my settlement. Victoria and Ashton are an amazing team and as much as I hope I don't have to use them again, I will continue to refer my friends and family to them. -Wrandi W.
I would have never met a better law office. I was with three previous attorney offices and this one finally helped close my case after I was hit by a car. I kept listening to other attorneys and did what they told me to by attending a lot of doctor appointments and ended up with more debt. Debt from pain, injury and loss of ability to work. -Sheen H.
We have so many great things to say about Ashton, Andy, Aldon, and Jennifer! Our case was difficult and we put our trust in Washington Law Firm and we were not disappointed! These people are knowledgeable, compassionate, understanding, and real! We can honestly say that even if our case did not end up in our favor we would still be leaving this 5 star review! Thank you Washington Law Firm! -Rhonda W.
Ashton was completely awesome. I was involved in a collision where the other driver failed to yield and struck my vehicle, pushing it into an electric pole and totaling it. She admitted fault and was cited. Witnesses at the scene corroborated the events. Despite all this, her insurance company claimed to not have enough info to determine fault! I provided all the info I could including the police report but got absolutely nowhere after numerous calls and email exchanges. After 3 days without transportation I reached out to Ashton and scheduled a next day consultation. We met in his office and I provided details. He then called the insurance company and within minutes, got them to accept liability. I got into a rental the same day and medical and auto adjusters reached out to discuss the claim almost immediately. Ashton didn't even charge me for his time. He advised me on how to handle the claim and let me do it on my own. Because of his call and advice, the claim was settled quickly and I got everything I asked for. I wouldn't hesitate to recommend WLC to anyone. Absolutely top notch service! -Fred K.
Washington Law Center is an amazing group of justice advocates. They show care and compassion while looking for your best interests for you and your loved ones. -KJ F.
What a team at WLC!  Ashton, Jennifer, Spencer and Sheryl were there for us all the way through our long, complex Workers Compensation and Personal Injury cases.  It is so difficult to personally endure this type of litigation process but with WLC's compassion, professionalism, expertise, responsiveness and friendship we felt so much support through it all.   They worked so hard to obtain fair settlements on both of our cases and we are forever grateful for their commitment to their clients. –CJ G.
I cannot say enough great things about Ashton Dennis and his team at Washington Law Center! My family was involved in a serious car accident at the fault of a careless driver. It was an extremely traumatizing event as my kids were only 5 months and 4 years old at the time. We were referred to Ashton by a friend and from the day we met him we knew he was going to fight for us and make sure we were 100% taken care of. The WLC team ensured we were paid back for every expense we encountered and handled all the communications with the at fault driver's insurance company. They fought for fair compensation for the pain and suffering that my entire family went through. The way they cared for our cases and especially my kids' cases is something that I will always be grateful for! I highly recommend Ashton and his team and appreciate all they did for us! -Kristina R.
Awesome lawyers get things done right! -Misty S.
The team at Washington Law Center went above and beyond to help me with my case. After having a serious injury accident, other big name personal injury attorneys would not take my case, but Washington Law Center took my case and fought very hard for me and my family. I would absolutely recommend Washington Law Center.  Along with getting my case settled, they were always courteous and friendly. I never felt like just a number to them. I felt like they really cared and genuinely were there to help me and my family. -Demetri B.
Ashton and his fellow associates at Washington Law Center recently helped me with my case and I could ask for a better team of lawyers! I was involved in a fraud case and a large financial institution refused to refund me the funds that were stolen out of my account. I tried fighting this on my own for many months and got nowhere. I even talked to the DA's office and they said there is nothing I could do. I was hopeless, that's when I talked to the people at Washington Law Center. They took my case on and fought for me. Their staff was so helpful throughout this process. In the end I got my money back and I cannot thank them enough! They were the voice I needed to stand up against this large institution. -Brayton D.
Thank you Steve for helping me with my case. When you need to sue a bad ex call this guy.
-Torree T.
Very friendly and helpful -Barb R.
Amazing team!!! Just AMAZING!!! -Lisa F.
They are straight forward even if they can't help, unlike others who would take your money knowing they will not win and put you through another tour of hell. Maybe research first Washington Laws? Sounds like for some people they can help. Stay strong either way. -Andrea A.
If you need help with your case they guys can help you win!! -Tony C.
I cannot say enough about Washington Law Center. I'm very grateful for my attorney Imre. Not only a great attorney, he's a man with a heart. I will forever be grateful for everything you have done for me. If I could give you ten stars I would. Thank you!
En mi opinión Washington law Center, es el mejor centro de abogados en el estado de Washington. El señor Imre ganó mi caso, y por eso yo le estoy muy agradecida.¡Muchísimas gracias!
-Ascension V.
Great Attorney.  They can help you no matter what. -Phillip L.
I'm an injured worker(painter) and my shoulder was ripped out during my back surgery Feb 2017. The claims people wouldn't put it on the insurance. Today Aug 22nd 2019 A 12 person jury after nearly 24hour deliberation found in my favor thanks to Spencer Parr and his paralegal Dori McConnell. WE WON !! I felt honesty didn't matter anymore however this legal team does. They went to bat for me at the plate and WE WON !! I am so grateful. Thank you. –John R.
I'm going to say that all cases are different & it's hard getting results on your own. It's better to get an attorney on your side, pushing for positive results. Here everyone's nice and professional. Hidden gem they have coffee and candy. If you're at a loss, contact them as soon as possible.
-Marsiz B.
Was only on the phone for a couple minutes before Spencer Parr picked up.  Even though my case isn't on their radar Spencer gave me the time and wisdom about my situation.  Keep up the great work people!! -Philly F.
Washington Law Center has been representing me for almost 4 years for my L&I case when I was in a car accident on the job. Doug and Dori have been absolutely amazing to deal with. They always answer my questions and  have supported me and my case from the beginning…even when I was grumpy at times when I did not feel well or was just beyond frustrated with L&I's games. Highly recommend them AND ask for Dori as your para. -Mel D.
Spencer Parr is phenomenal, he represents me and I have been very satisfied with his performance. If for any reason you should happen to need an attorney I strongly recommend that you retain Mr. Parr, as I have been. -Dana N.
Been going here for 3 plus year's and enjoy the group of people that I work with. -Nick B.
They are excellent and professional. -Joe J.
Things have been great so far. Sheryl is wonderful. She is the best paralegal that could have ever got to my lni case. She saved the day when lawyers tanked on me. They are on the high side for lni % . But the $ spent is well worth it. They also do ssi/ssd/ss… ect. Spencers a great guy he'll tell you exactly how it is. I've been dealing with my lni case for 7 years now.. I just wish I could find a Dr. that had half the dedication these guys do. -Scott P.
Been with them for over 9 years. -Teresa V.
I've never had to contact an attorney before, so this was a new experience for myself and family.  My mom was in a car accident.  Ashton Dennis was very responsive by phone and email.  He came to the hospital to meet us, and explained how he could assist us.  No pressure, and a really nice, genuine guy. Throughout the process, Washington Law Center has been reachable by phone and email.  Tori has also been a huge help answering all of our questions. While I hope you never have to contact an attorney, if you do, I highly recommend these guys. Thank you for taking care of us!
-Michael G.
I had the pleasure of speaking to Mr. Parr about my case and received some very sound advice. I am very skeptical about attorneys and after speaking to Mr. Parr I quickly realized that not only was he very knowledgeable with all aspects of the Washington State L&I law, he is passionate about the work he does. He is the only attorney that I would recommend to someone and feel good about the referral. Give him a try if you want your case to be handled correctly. –Frank F.
Just finished with my legal case handled by Andy Kralios of Washington Law Center, Tacoma.  I am extremely happy with the result. Andy is extremely competent, professional and amiable.  It was a pleasure working with him and the whole firm. I give Andy and the firm my highest recommendation, and I would certainly use them again for any legal needs that I might have. Thanks, Andy, for a great job! -Rita R.
Very Professional and helpful. Filed bankruptcy through this firm and they took care of everything. They will work with you on payments. After I hired this firm, all debt collectors stopped calling. Even after the bankruptcy was filed and discharged, they still helped me with debt collectors that were still trying to collect. -Nicholas R.
The entire staff that I came in contact with was amazing. Ashton Dennis was my legal council and took great care to stay in contact and keep me informed along the way. He was honest and did not blow smoke just to make himself look good. His knowledge ,professionalism,  honesty and tenacity shows. Jennifer was amazing and was very prompt in answering questions and getting information. I have referred them many times over since my first contact with them. Such a great pleasure to work with them. I can't thank them enough for all they did to take on my case. -Sue W.
We were very confused on how to deal with L&I continuing to deny our claims.  One call to this firm set in motion a world of change for us.  Specifically, Spencer Parr and his Associate Attorney Teja Presley. They took a great deal of time with us to truly understand our case, and then lay out multiple approaches along with his recommendation on how best to move forward, given our circumstances.  What is unbelievable is he did this all in our initial no-cost consult session.  I have never felt more understood with regard to my case, and am so grateful for the valuable guidance!  When it is time to move my case forward, there is no one I would rather work with than these folks!  Thanks You Spencer Parr! -Liubov K.
SHOW LESS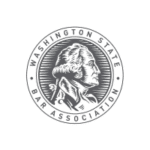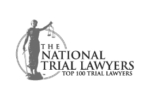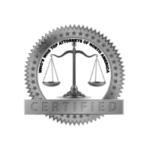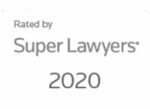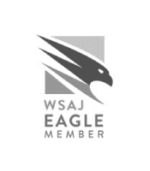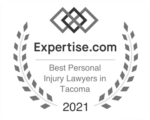 OVER $100 MILLION AWARDED TO OUR CLIENTS BY VERDICT, SETTLEMENT, INJURY PENSION OR JUDGMENT
If You Need An Injury Attorney, Call Washington Law Center Today.