Human Sex Trafficking Attorneys in Washington
We fight for justice on behalf of victims of sex trafficking in Washington state. We will fight to hold all individuals, companies, and complicit parties responsible for their actions. If you or someone you know has been affected by sexual exploitation, please contact us immediately.
Sex trafficking is a form of sexual exploitation, often this is in exchange for money or due to threat and duress. The U.S. Dept. of Justice estimates that between 14,500 and 17,500 people are trafficked into the United States each year.
Sex trafficking is the fastest-growing criminal industry in the world today. This form of modern-day slavery is the second largest international criminal industry in the world. It's rampant in major cities like Seattle. Society may call it prostitution, but victims of sex trafficking need help, not judgment or punishment.
Know your legal options, contact an experienced personal injury attorney at Washington Law Center today.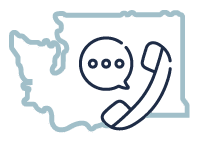 Video Transcript: Do I Have A Case?
ATTORNEY ASHTON DENNIS: Every single day, we're asked the same question by just about everyone of our clients: Do I have a case? Can you help me? How do I pursue my case? And it's never a straightforward answer. There's so much analysis that needs to go into it. Who's at fault? How many potential people are at fault? What are your damages? And then how did this affect your life?
You need to know the law. You need to know the facts. You need to know the injuries. And those are all questions that will be discussed if you give us a call. It's a free consultation. And we'll be more than happy, any day of the week, to let you know if it's something we can help you out with.
Who Can Be Held Responsible for Sexual Exploitation?
We believe that those who profit, including businesses (hotels, drivers, and other entities) should be held responsible for failing to protect victims of sex trafficking.
This criminal industry is often cloaked in secrecy but as attorneys, we will utilize our experience and resources to track down responsible parties. You may have a case even if you do not have all the pertinent details. We can use the civil justice system to subpoena records and further discovery for your benefit.
Free Confidential Case Evaluation
Human Sex Trafficking Attorney FAQs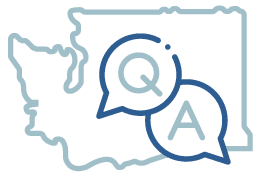 As a victim of sex trafficking, why do I need an attorney?
Victims and their attorneys can track down information to hold traffickers and those that use traffickers accountable. You should not be forced, whether monetarily or violently, to engage in any sexual act. Attorneys can subpoena hotel records, cab records, or social media content to help find important information that can help us to hold people accountable.   
What is my case worth?
Each case is unique but we believe that those that have been trafficked are entitled to significant compensation. There is no guarantee of recovery but we strongly believe that those who force others into sexual acts must be held accountable, so our legal team fights for our clients every step of the way. Equally, those that profit, like hotels, should not turn a blind eye to this abhorrent trade just to turn a profit.
For a free case consultation, contact Washington Law Center today.
Who is most likely to be a victim of sex trafficking?
Teenage women and children are statistically the most likely to be trafficked. Victims are more likely to be poor and vulnerable.
How do sex traffickers get their victims?
Human traffickers find their victims through everyday interactions in their neighborhood, at bars and clubs, schools, on social media, and other corners of the internet. They lure vulnerable individuals in with the promise of our most basic human needs. This is especially effective when those needs are not being met elsewhere. Traffickers keep their victims by using fear, violence, intimidation, and other threats.
Those that engage these traffickers often are wealthy. They use their power and money to abuse those more vulnerable while attempting to do these evil deeds in secret. We continue to fight this criminal system of secrecy with all our available resources.
What makes Washington a popular location for human sex trafficking?
Washington is a popular state for human traffickers because of its geographic location. Washington's Task Force Against Trafficking of Persons reports over 17 Washington state counties as hotbeds for the recruitment, transportation, and the sale of people for sexual labor due to several factors.
International border with Canada

Abundance of ports

Vast rural areas

Dependency on agricultural workers
Seattle is part of a trafficking circuit that can include Honolulu, Las Vegas, New Orleans, Portland, Vancouver (Clark County), Yakima, and Canada. Sporting events and large social gatherings are hot zones for this horrific trade.  
Because of social stigmas, victims of human sex trafficking can be ostracized for being silenced by their abuser and misinterpreted as just having a substance abuse issue or mental illness.
What are signs someone is being trafficked?
Victims can be lured in person or through different social media platforms. They are regularly forced to leave on a moment's notice or work late into the evenings or overnight. Victims often do know where they are going and rely on others for money.
Sex Trafficking and Abuse Video Resources
At Washington Law Center, we have a "No-Fee Promise" with all of our sex trafficking cases. Our attorney fees are contingent, so you pay no fees until we win.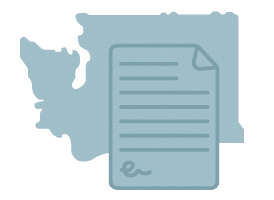 Recent Results for Victims of Sexual Abuse
$3,500,000 – Sexual Abuse by School Teacher (2022)
Settlement with Marysville School District for $3,500,000 along with a written apology for sexual abuse to two students by a longtime teacher and cheerleading adviser in mid-1980s.
$1,600,000 – Youth Abused in Foster Care (2018)
D.Y. v. DSHS resulted in a $1,600,000 settlement for a man that was repeatedly abused as a child in multiple foster care settings where he and his siblings were placed.
$1,500,000 – Prolonged Child Abuse in Foster Care (2017)
In K.F. v. DSHS involving a child and his/her adoptive parents, $1,500,000 was recovered due to negligent placement in foster care that led to horrific prolonged abuse of the child.
Featured Human Sex Trafficking Lawyers
Related Sexual Abuse Practice Areas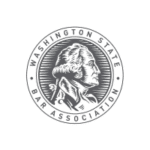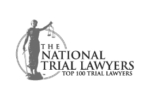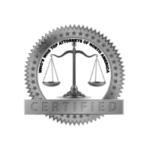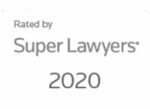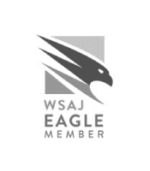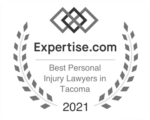 OVER $100 MILLION AWARDED TO OUR CLIENTS BY VERDICT, SETTLEMENT, INJURY PENSION OR JUDGMENT
Why Choose Washington Law Center?