Personal Injury Case Results
Washington Law Center is a leading personal injury law firm focused on results, but more importantly, we are focused on the results that have the greatest impact on our clients' lives. We have a proven track record in trial, arbitrations, and in mediation that separates us from other Washington law firms. You can learn more about our personal injury case results below…
Not all personal injury attorneys are willing to take on difficult cases and go to trial when necessary.
The injury attorneys at Washington Law Center are committed to fighting for you, especially when you are not getting a settlement offer for your claim that represents fair value.
Personal Injury Case Results
For over a decade, our attorneys have achieved life-changing results for clients who have relied on Washington Law Center to help them in their time of need. Cases won include car accidents, medical malpractice, wrongful death, sexual abuse, trucking accidents and other forms of personal injury that are the direct result of someone else's negligence.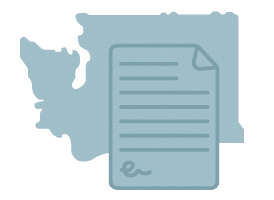 The following verdicts and settlements are indicative of the quality of work you can expect from our experienced negotiation and trial attorneys.
$16,700,000 – Failure to Provide Informed Consent to Pregnant Woman (2015)
The verdict against a clinic that failed to provide informed consent to a pregnant woman during the H1N1 (Swine Flu) pandemic of 2009 resulted in a $16,700,000 settlement. The total recovery for our client exceeded $22 million.
$2,600,000 – Negligence of an Auto Repair Facility (2016)
In Estate of Blankenship v. Bryan's Automotive, et. al., $2,600,000 was recovered for our clients in a policy limits settlement for alleged negligence of an automotive repair facility and co-defendants for the death of a minor.
$1,600,000 – Sibling Group Abused in Foster Care (2018)
D.Y. v. DSHS resulted in a $1,600,000 settlement for a man that was repeatedly abused as a child in multiple foster care settings where he and his siblings were placed.

SEE MORE
$1,500,000 – Man Abused in Foster Care as a Child (2019)
Settlement for a man that was abused as a child in multiple foster care settings.
$1,500,000 – Prolonged Child Abuse in Foster Care (2017)
In K.F. v. DSHS involving a child and his/her adoptive parents, $1,500,000 was recovered due to negligent placement in foster care that led to horrific prolonged abuse of the child.
$1,100,000 – Failure to Provide Adequate Medical Care (2018)
Recovery for a civil rights settlement for another's failure to provide our client with adequate medical care.
$1,000,000 – Man Injured by a Forklift (2018)
Settlement for a man injured by a forklift along with L&I benefits with the potential to recieve life-long benefits.
$1,000,000 – Woman Sexually Assaulted at Medical Treatment Facility (2017)
Settlement for a woman who was sexually assaulted in a local in-patient setting.
$900,000 – Elevator Accident Causes Life-long Injuries (2019)
Settlement plus significant L&I benefits for victim and her spouse after an elevator injury causing life-long injuries.
$850,000 – Family Injured by Drunk Driver
CONFIDENTIAL v. CONFIDENTIAL
$850,000 – Pedestrian hit by Semi-Truck (2013)
WINTERS v. PACIFIC CARGO SERVICES, LLC $850,000 in recovery for injured pedestrian where investigating officer found no fault on behalf of the defendant driver.
$800,000 – Alleged Bad Faith Against Insurance Company (2016)
Confidential settlement for an individual alleging bad faith against their insurance company. Total recovery for client exceeded $1 million.
$700,000 – Injury Victim of Truck v. Train Collision (2013)
Settlement plus a lifetime of pension benefits for a victim involved in a truck v. train collision.
$670,000 – Individual Struck by a Box Truck (2013)
Settlement plus a lifetime of pension benefits for a client struck by a box truck.
$650,000 – Adult Seeks Retribution for Abuse as a Child (2016)
Settlement for an adult who was abused in foster care as a child.
$600,000 – Kiwanis Home Insufficiently Supervised by the State (2019)
Recovery for a man that was placed at a Kiwanis home that was insufficiently supervised by the State.
$500,000 – Victim Suffers Permanent Injuries (2013)
Policy limits settlement for a victim suffering permanent injuries.
$450,000 – Bad Faith Claims Against Own Insurance Company (2014)
Settlement for a client asserting bad faith, Consumer Protection Act (CPA) and Insurance Fair Conduct Act (IFCA), claims against their own insurance company.
$430,000 – Victim of Motor Vehicle Collision (2017)
Settlements for serious injuries to an individual during motor vehicle collision involving multiple vehicles.
$405,000 – Semi-Truck Loses Control and Injures Innocent Victim (2018)
Settlement for individual injured by semi-truck.
$390,000 – Teenager Fatality in Shooting (2014)
Verdict against a landlord and tenant for the shooting death of a teenager at an established "after-hours" party.
$335,000 – Victim of Medical Malpractice (2016)
Recovery ($188,000 jury verdict plus $150,000 in attorney fees and costs) for the victim of medical malpractice against a local surgeon. The physician made no offer of settlement at any time before the jury verdict.
$285,000 – Injury and Bad-Faith Recovery (2019)
Recovery for a client who had surgery following a motor vehicle collision. $185,000 of the recovery was from an insurance company that only held $50,000 inapplicable limits but was forced to pay nearly four (4) times the limits when it refused to tender prior to litigation.
$250,000 – Woman Abused at School as a Child (2017)
Settlement prior to litigation for a woman who was abused at school as a child.
$150,000 – Woman Abused at School as a Child (2018)
Settlement prior to litigation for a woman who was abused at school as a child.
*Disclaimer: Past experiences are not a guarantee of future results as the results in any given claim are likely to be fact and law sensitive to the circumstances involved with that claim.
SHOW LESS
Do I Need a Personal Injury Attorney?
There are a few important factors to consider when deciding if you have an injury case.
Is the insurance company collecting records, asking for statements, and starting to build their own case against you?
Have they sent you a check and you are unsure what to do with it?
Featured Personal Injury Lawyers
Reaching out when you have questions or just want to know your rights is always a good idea.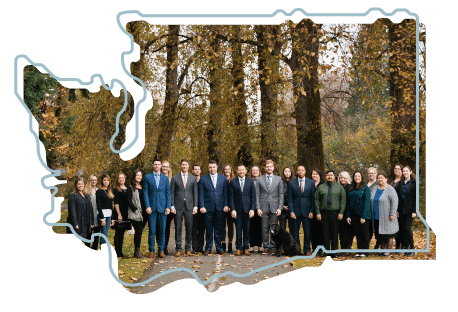 "What is my injury case worth?"
Personal Injury Case Resources
Washington Law Center has put together extensive personal injury legal resources to help you navigate your case.
After seeing our personal injury case results, you may be wondering how we make money. At Washington Law Center, we have a "No-Fee Promise" with all of our injury cases that ensures we only make money if you do.
OVER $100 MILLION AWARDED TO OUR CLIENTS BY VERDICT, SETTLEMENT, INJURY PENSION OR JUDGMENT