Child Sexual Abuse Lawyers in Washington
If you have been impacted by sexual abuse, whether it happened in the past or recently, the experienced attorneys at Washington Law Center can help.
Our legal team feels strongly that people who have been harmed physically and emotionally from sexual abuse should be given all the assistance they need to have a happy, healthy life moving forward.
Whether it's happened in the foster care system (including boy's homes), daycare, school, or at church—Incidences of childhood sexual abuse are far too common. If it happened to you, you're not alone.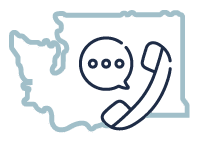 Where Is Child Sexual Abuse Most Likely To Occur?
Unfortunately, many of the places where we hope to feel the most safe are the places where sexual abuse is most prevalent. The following are some of the most common.
I Want To File A Sexual Abuse Claim, Now What?
Free Confidential Abuse Case Evaluation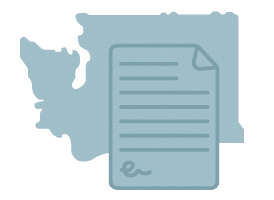 Recent Results for Victims of Sexual Abuse
$1,600,000 – Youth Abused in Foster Care (2018)
D.Y. v. DSHS resulted in a $1,600,000 settlement for a man that was repeatedly abused as a child in multiple foster care settings where he and his siblings were placed.
$1,500,000 – Prolonged Child Abuse in Foster Care (2017)
In K.F. v. DSHS involving a child and his/her adoptive parents, $1,500,000 was recovered due to negligent placement in foster care that led to horrific prolonged abuse of the child.
$900,000 – Adult Sexually Abused as Child in Foster Care (2020)
Settlement for a man who was sexually abused as child by his foster care mother.
$125,000 – Woman Abused by Family Friend (2021)
Settlement for a woman sexually abused by her family friend as a youth. 
Sexual Abuse Lawyers FAQs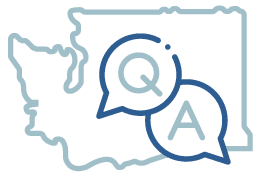 What is the Statute of Limitations for Sexual Abuse Claims in Washington?
In the state of Washington, the statute of limitations to report a claim of sexual abuse has been revised to allow for the victim of these actions time to recognize what happened to them and how it affected their lives.
It's never too late to come forward and seek guidance from a trusted legal professional. You are not alone. Our attorneys have represented individuals just like you who were also wondering if they had a case because the sexual abuse happened so long ago. Don't wait another day, contact the experienced sexual abuse lawyers at Washington Law Center.
What Types of Sexual Abuse are Most Common?
Sexual abuse in Washington is classified as any unwanted or undesired sexual activity brought on by the use of verbal or physical threats or force. Children are almost 3 times more likely than adults to be the victim of sexual abuse or rape. The sad reality is that many of these crimes go unreported.
Examples of sexual abuse or exploitation of a child:
Children or adults who were abused by a member of the Catholic clergy, a priest, or other members of a religious organization.
Any sort of sexual abuse involving a student and teacher, including a person with similar authority over a student (counselor, teacher's assistant, etc)
Children who were abused in a foster home setting, while under protective services or any similar environment where they were left under the care of adults
Abuse can occur while a child is attending summer camps, daycare or while they were a member of Boy Scouts, youth sports leagues, or other similar activities
Anyone who been abused while under the supervision of medical professionals including physical therapists
What Should I do If I AM or WAS the Victim of Childhood Sexual Abuse?
Washington Law Center is committed to helping the victims of sexual abuse and sexual assault. Please refer to the following organizations below for more information and advice for survivors of sexual abuse or sexual assault and their loved ones. If you have questions regarding legal matters related to sexual abuse or sexual assualt, please contact the attorneys of Washington Law Center.
RAINN: Rape, Abuse, Incest National Network
Website: www.rainn.org
Phone: 1-800-656-HOPE
National Sexual Violence Resource Center (NSVRC)
Website: www.nsvrc.org
Phone: 1-877-739-3895
Washington Coalition of Sexual Assault Programs
Website: www.wcsap.org
Phone: 360-754-7583
What Are the Signs or Long Term Effects of Sexual Abuse?
Signs of sexual abuse do not follow a specific pattern. While some may respond immediately to the traumatic experiences, others may take months and in some cases, years to react. Additionally, some may recover very quickly while others have lasting effects they will battle all their life. The impact of sexual abuse varies from person to person. It can occur on several different levels including physical, mental, and emotional.
Victims of sexual abuse or assault may display some of the following signs:
Fear, particularly in response to situations that remind them of the abuse
An overall sense of anxiety, as if they will never feel safe again
Problems concentrating and focusing on tasks
Flashbacks
Guilt
Negative self-image
Anger
Depression
Disruptions and conflicts in close relationships
Loss of interest in sex
For teens who have been the victims of sexual abuse, some of the signs differ. Common signs of sexual abuse in teens include:
Self-harm (i.e. cutting)
Drug and alcohol abuse
Sexual promiscuity
Suicide thoughts or attempts
Inadequate personal hygiene
Fear of intimacy
Compulsive eating or dieting
How Does Washington State Define Sexual Misconduct with a Minor?
Pursuant to Chapter 9A.44 RCW, Sexual Misconduct with a Minor in the First Degree involves any form of sexual intercourse (penetration), and in the Second Degree involves any form of sexual contact with an individual older than 16, but less than 18, unless the intercourse or contact is committed upon a person less than 21 by a person who holds a supervisory position over the victim, including by a teacher, foster parent, etc.
Learn more (link to blog) https://www.washingtonlawcenter.com/sexual-misconduct-minor/
How Long Does The Sexual Abuse Claim Process Take?
Related Sexual Abuse Resources
OVER $100 MILLION AWARDED TO OUR CLIENTS BY VERDICT, SETTLEMENT, INJURY PENSION OR JUDGMENT
Why Choose Washington Law Center?