Train Accident Injury Attorneys
According to the United States Department of Transportation, there are about 5,800 train-car accidents each year in the US alone. The size and weight of a train paired with the force generated by locomotives can make even the smallest of accidents result in catastrophic injuries or even death.
Injured in a Train Accident in Washington?
Train accident injury lawsuits are subject to different laws than car accident lawsuits. They will often involve many different parties that could be held liable. In Washington, the statute of limitations is also much different than other states. It is crucial to your lawsuit to have the aid of an attorney who has experience representing victims involved in these types of cases.
If you or a loved one has been involved in a train accident that results in an injury, Washington Law Center is here to help. We've assisted hundreds of victims to bounce back from similar horrifying experiences and we want to do the same for you.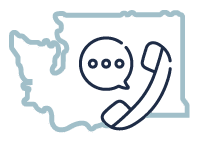 Are You Unsure of What Your Next Steps Should Be?
It is crucial to your lawsuit to have the aid of an attorney who has experience representing victims involved in these types of cases.
Railroad carriers and their insurance companies are going to work hard to get you to settle for the lowest amount possible.
They will often rush these settlements because they know the train accident injury victims are inexperienced when it comes to railroad accident law. They will take advantage of individuals who are unaware of how much they are entitled to.
The attorneys of Washington Law Center are familiar with train accident law and will fight to get you the compensation you deserve.
Video Transcript: Do I Have A Case?
ATTORNEY ASHTON DENNIS: Every single day, we're asked the same question by just about everyone of our clients: Do I have a case? Can you help me? How do I pursue my case? And it's never a straightforward answer. There's so much analysis that needs to go into it. Who's at fault? How many potential people are at fault? What are your damages? And then how did this affect your life?
You need to know the law. You need to know the facts. You need to know the injuries. And those are all questions that will be discussed if you give us a call. It's a free consultation. And we'll be more than happy, any day of the week, to let you know if it's something we can help you out with.
Get a Free Train Accident Injury Case Evaluation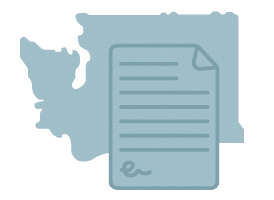 Case Results From Past Accident Injury Clients
$850,000 – Family Injured by Drunk Driver
CONFIDENTIAL v. CONFIDENTIAL
$430,000 – Victim of Motor Vehicle Collision (2017)
Settlements for serious injuries to an individual during motor vehicle collision involving multiple vehicles.
At Washington Law Center, we have a "No-Fee Promise" with all of our train accident injury cases. Our attorney fees are contingent, so you pay no fees until we win.
Train Accident Injury FAQs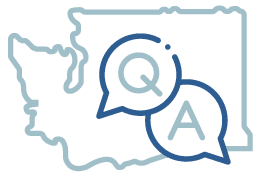 Should I File a Lawsuit?
If you're questioning whether or not you have a case, the following issues are important to consider.
Did the accident result in damages?
Did you seek or require medical attention?
Was law enforcement present at the scene?
Are you liable for any part of the accident?
Your answers to these questions will help an attorney assess if you have a valid accident injury case from the standpoint of the law. For more information, please visit our Do I Have A Case? Page.
Who Is At-Fault In a Train Accident?
Most train accidents are subject to railroad safety investigations. Unfortunately, these investigations may discover that negligence or reckless conduct by an employee of the railroad company played a factor in the cause of the accident. Examples of railroad employee negligence may involve:
Failure to signal the horn of the train
Bad operating practices and policies
Train operator fatigue
Drug use or being intoxicated while on the job
Excessive speed
Derailment Accidents
Train accidents caused by derailment are usually the most severe in terms of damage. Derailment can occur because of the train employee or their employer's failure to follow safety protocol and standards. They can also occur due to:
Obstacles or objects on the railroad tracks
Faulty equipment or tracks
Too much weight in the cargo on the train
Improper switching of train tracks
Improper rail inspection
What if the Train Accident Didn't Involve Another Vehicle?
Collisions and derailments are not the only cause of train accidents in Washington state. A pedestrian or bystander can also be injured from circumstances like falling off the train platform or falling onto the train tracks. These types of cases are devastating and still require an experienced train accident attorney to help navigate the process.
Railroad Crossing Accidents
Train accidents resulting in injuries can also happen at railroad crossings. This type of collision can be the result of a number of different reasons. Some common causes of railroad crossing accidents are:
Signals or gates that are defective
Objects that stick out too far from the train
The train failed to sound its horn as it approached the crossing
The train failed to use its lights as it approached the crossing
The railroad crossing was obstructed by plants or other objects
I Work For a Rail Company and Was Injured On the Job. What Should I Do?
Work-related injuries are not something you should ignore. If you have sustained an injury on the job that is impacting your ability to work, contact a Labor and Industries attorney to evaluate your circumstances.
Washington Law Center has experience with both train accident injury cases and workers' compensation (L&I) cases. Our dedicated attorneys are here to help answer your questions, provide clarity on how to proceed with your employer, and get you back on your feet.
Related Accident Injury Practice Areas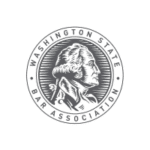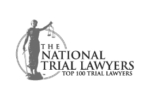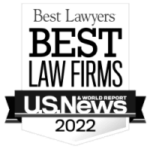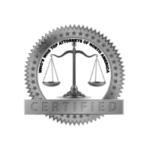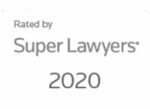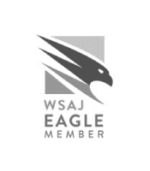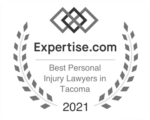 OVER $100 MILLION AWARDED TO OUR CLIENTS BY VERDICT, SETTLEMENT, INJURY PENSION OR JUDGMENT
Why Choose Washington Law Center?