Washington Personal Injury Attorneys
Have you been injured in an accident? Were you the victim of careless misconduct that resulted in physical or emotional pain as well as financial hardship?
If so, it's time to speak with a personal injury attorney who can help.
There are countless scenarios that are valid for a personal injury claim. Some of the most common types include car accidents, wrongful death, medical malpractice, sexual abuse, and sexual assault.
If you or a loved one has been injured due to the negligence of others, the best thing you can do is contact Washington Law Center. It's free consultation over the phone with an attorney who will hear you out and help answer your questions about the next steps in seeking justice.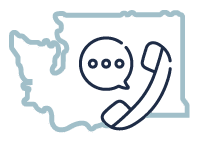 Injured At The Fault of Another?
A serious injury can lead to lifelong medical care that can cost thousands. If you have been a victim of a life-altering injury that was not your fault, you deserve a committed legal team on your side. Washington Law Center attorneys have the experience to win your case.
Our personal injury attorneys are dedicated to defending victims who have been wronged. We work hard to ensure that you are treated fairly by insurance companies and large corporations that often don't have your best interest in mind.
Washington Law Center is here to protect you and your family's overall quality of life and recover for medical costs, lost wages, and most importantly, the pain and suffering that you have experienced during this difficult time.
Do I Have A Personal Injury Case?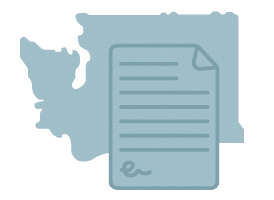 Case Results From Past Personal Injury Clients
$25,500,000 – Workplace Injury Claim (2021)
Record setting lump sum settlement plus lifetime care and pension.  Believed to be the largest recovery in its jurisdiction.
$16,700,000 – Failure to Provide Informed Consent to Pregnant Woman (2015)
The verdict against a clinic that failed to provide informed consent to a pregnant woman during the H1N1 (Swine Flu) pandemic of 2009 resulted in a $16,700,000 settlement. The total recovery for our client exceeded $22 million.
$2,600,000 – Negligence of an Auto Repair Facility (2016)
In Estate of Blankenship v. Bryan's Automotive, et. al., $2,600,000 was recovered for our clients in a policy limits settlement for alleged negligence of an automotive repair facility and co-defendants for the death of a minor.
$2,000,000 – Woman Killed by Drunk Driver (2021)
Settlement for a family who lost their daughter due to a drunk driver.
Free Case Consultation With An Injury Attorney
Featured Personal Injury Attorneys
Related Personal Injury Practice Areas
Personal Injury Attorney FAQs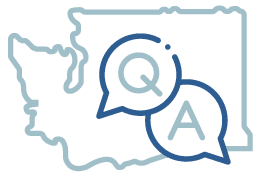 Do I Need A Personal Injury Attorney?
Insurance companies and large corporations are often working immediately after an accident with injuries to start building a case against the injured party. Hiring an attorney who has experience winning personal injury cases and knows what it takes to stand up to those third-parties, makes you more powerful.
Should I File A Lawsuit For My Injury?
If you're questioning whether or not you have a case, the following are important to consider.
Did the event result in injury?
Did you seek or require medical attention?
Are you liable for any part of the injury?
Was law enforcement present at the scene?
Do you or the at-fault party have insurance coverage?
Your answers to these questions and further details will help an attorney assess if you have a valid injury case from the standpoint of the law.
How Long Do I Have To File A Personal Injury Claim?
Depending on the type of case, there are various lengths of time that a victim has to file a claim for their personal injury. The state of Washington also has its own set of rules and regulations when it comes to injury cases. It can be overwhelming to understand the law especially in a time of crisis.
Whether the injury was sustained yesterday or several years ago, it's never too late to consult with an experienced injury lawyer in the state of Washington. Understanding the details of your case is the first step in reaching resolve, gaining financial compensation, and moving forward with your life.
What Is My Personal Injury Claim Worth?
No two injury cases are the same. It is important to find an experienced attorney who puts in the work to learn and understand all the details of your case before giving you a number or making false promises to you and your loved ones. Washington Law Center is committed to results and always has your best interest in mind.
How Much Does A Personal Injury Lawyer Cost?
There's a misconception that a personal injury lawyer costs too much money and that you can't afford one. Washington Law Center is different. We do not get paid upfront and we don't charge you unreasonable fees before any work has been done. Unless we get you compensated in your personal injury case, there are no lawyer fees.
At Washington Law Center, we have a "No-Fee Promise" with all of our personal injury cases. Our attorney fees are contingent, so you pay no fees until we win.
OVER $100 MILLION AWARDED TO OUR CLIENTS BY VERDICT, SETTLEMENT, INJURY PENSION OR JUDGMENT
Why Choose Washington Law Center?