Medical Malpractice Attorney
When you visit a doctor or other medical professional, you expect to receive expert care that meets basic health industry standards. If you have not received proper care that has resulted in a serious medical issue, you are entitled to pursue a medical malpractice lawsuit in the state of Washington.
Advocates for Victims of Medical Malpractice
It can be intimidating to go up against medical professionals or large healthcare systems. You need to know that you are not alone. Individuals who suffer an injury due to poor-quality medical care or negligence at the hands of a physician, doctor, nurse or other healthcare personnel are understandably shocked and devastated.
Our experienced injury attorneys have a network of medical specialists to help analyze your case to determine exactly how you were improperly treated. We have extensive knowledge of the issues that warrant a valid medical malpractice case including how to handle the responsible party and their insurance carriers.
Video Transcript: Medical Malpractice Attorneys
ATTORNEY ASHTON DENNIS: There is no simple, there is no easy, there is no straightforward medical malpractice case. That's because it's medicine. Doctors go to school for decades to learn the medicine and you have to spend the time. You have to know the records. You have to know the experts. You have to expend the resources necessary to prosecute them. 
Our firm holds one of the one of the highest verdicts in Washington. As it relates to malpractice. That case went all the way up to the Supreme Court, [and] took nearly a decade to prosecute. It was 16.7 million dollars after the insurance company offered nothing, absolutely nothing, for our client who suffered insurmountable loss. We took it to trial, went through the appeal and did everything necessary to secure a judgment. If you or a loved one suffered malpractice or you believe they suffered malpractice and you need to talk to somebody, please give us a call. We'd be happy to talk to you about your case.
Washington Law Center understands the complexities associated with medical malpractice claims and we are ready to fight for you!
We offer a free, no-obligation case consultation to individuals seeking answers from an attorney about a medical malpractice lawsuit. If you or a loved one has suffered physical or emotional injuries due to improper medical care, contact us today.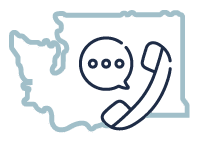 Free Case Review for Medical Malpractice Victims
Washington Medical Malpractice Attorney FAQs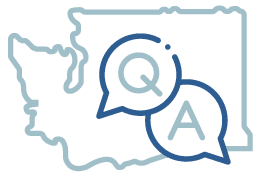 What defines medical malpractice?
While it is human nature to view a medical diagnosis and treatment as an exact science, the art of medicine and healthcare is decidedly imperfect. Unfortunately, medical errors occur often for many different reasons involving incompetence, distraction, inadequate procedures, substance impairment, defective medical equipment, etc.
Some examples of situations that resulted in medical malpractice lawsuits include:
Misdiagnosis or delayed diagnosis (cancer, heart attack, stroke, deep vein thrombosis)
Birth injuries (Cerebral palsy, Erb's palsy)
Medication errors (incorrect dosage or improper administration of a drug)
Surgical errors (wrong site, wrong patient, wrong procedure, puncturing organs)
Anesthesia errors (overdose, lack of monitoring, allergies, defective equipment, improper intubation)
How common is medical malpractice in Washington?
Because many people view medicine as an esteemed profession, patients tend to assume mistakes by medical professionals are extremely rare. However, a staggering number of people are harmed by healthcare professionals daily.
A look at medical malpractice statistics provide a somewhat alarming picture:
Why should I hire a medical malpractice attorney instead of doing this on my own?
While an experienced personal injury attorney is necessary to effectively pursue any type of personal injury claim, this is especially true for medical malpractice cases. Law firms who specialize in medical malpractice lawsuits work closely with a broad network of medical experts to analyze medical records, establish the applicable standard of care, identify differences from the standard level of care, and present medical evidence in court.
In most states, you cannot even file a lawsuit for medical malpractice without your case being evaluated by a medical expert. A Washington law firm with experience representing patients and winning medical malpractice cases will have the financial resources to effectively litigate your case.
At Washington Law Center, we have a "No-Fee Promise" with all of our medical malpractice cases. Our attorney fees are contingent, so you pay no fees until we win.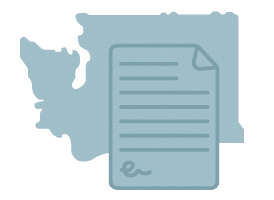 Past Medical Malpractice Client Results
$16,700,000 – Failure to Give Informed Consent (2015)
Recovered for the estate of a woman who was not given the option of using antiviral medication in an attempt to combat swine flu.
$1,100,000 – Failure to Provide Adequate Medical Care (2018)
Recovered for a client in a civil rights settlement for failure to provide adequate medical care.
$1,000,000 – Woman Sexually Assaulted at Medical Treatment Facility (2019)
Settlement for a woman who was sexually assaulted in a local in-patient setting.
$650,000 – Wrongful Death of Child During Labor (2021)
Settlement for a mother who lost her child due to alleged negligence during labor.
$150,000 – Woman Given Inadequate Self-Care Instructions Following Surgery (2019)
Settlement for a woman who was not advised that a high-dose Vitamin C regiment might reduce her post-surgical pain.
Featured Medical Malpractice Lawyers
Related Personal Injury Practice Areas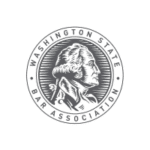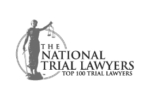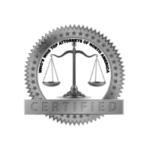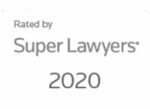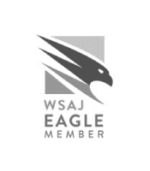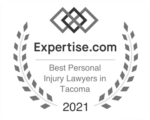 OVER $100 MILLION AWARDED TO OUR CLIENTS BY VERDICT, SETTLEMENT, INJURY PENSION OR JUDGMENT
Why Choose Washington Law Center?