Motorcycle Accident Injury Attorneys
There is no such thing as a fender-bender when it comes to a motorcycle collision. We understand that the injuries are always life-changing and catastrophic.
Injured In A Motorcycle Accident?
There is a common misconception that simply because you are riding a motorcycle you are a reckless driver who speeds. Should an accident occur, many people automatically assume that the motorcycle driver is at fault. We know this is not true.
In the state of Washington, an accident involving a motorcycle is often due to the negligence of another driver who may be distracted or not paying attention to their surroundings. Disregard for a motorcyclist on the road can dramatically change the lives of many in an instant. If you or a loved one has been injured in a motorcycle accident, contact the experienced injury attorneys at Washington Law Center.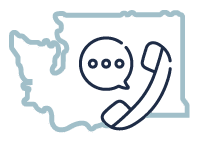 When Do I Need An Injury Lawyer?
Insurance companies and large corporations are often working immediately after an accident that resulted in injuries to start building a case against the injured party.
Hiring a personal injury lawyer who is experienced in dealing with motorcycle accident injury cases and knows how to stand up to those third-parties, makes you more powerful.
If you or a loved one has been injured in a motorcycle accident, please call the dedicated legal team at Washington Law Center. We will seek out the details of your case and fight for the justice you deserve.
Get a Free Motorcycle Accident Injury Case Review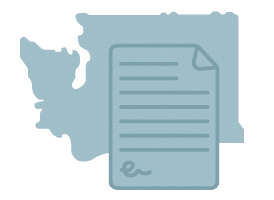 Case Results From Past Accident Injury Clients
$430,000 – Victim of Motor Vehicle Collision (2017)
Settlement for serious injuries to an individual during motor vehicle collision involving multiple vehicles.
$405,000 – Semi-Truck Loses Control and Injures Innocent Victim (2018)
Settlement for individual injured by semi-truck.
At Washington Law Center, we have a "No-Fee Promise" with all of our motorcycle accident injury cases. Our attorney fees are contingent, so you pay no fees until we win your case.
Featured Motorcycle Accident Injury Lawyers
Related Accident Injury Practice Areas
Motorcycle Accident Injury FAQs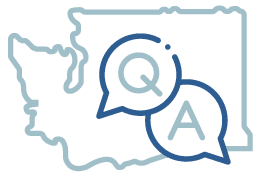 What should I do after a motorcycle accident? Should I talk to the insurance company?
Aside from seeking medical care for your injuries and contacting law enforcement at the scene of the accident to file a police report, reaching out to a lawyer who is familiar with motorcycle accident injury cases is very important. You want an experienced legal team on your side before the insurance companies can swoop in and place blame, bullying you into settling for less than you deserve. Don't hesitant to contact Washington Law Center today. We are here to listen to your side of the case, help answer your questions, and ultimately obtain proper compensation for how this accident has affected your life.
Do I have a case in order to file a lawsuit?
If you're questioning whether or not you have a case after your involvement in a motorcycle accident, the following questions are important to consider.
Did the motorcycle accident result in damages?

Did you seek or require medical attention?

Was law enforcement present at the scene of the accident?

Are you liable for any part of the motorcycle accident?

Do you or the at-fault party have insurance coverage?
Your answers to these questions and further details about the incident will help an attorney assess whether or not you have a valid injury case from the standpoint of the law. For more information, please visit Do I Have A Case?
Who is liable and at-fault after a motorcycle accident?
Every accident is different and has unique details involving liability but one thing is true: you need proper legal representation to stand a chance of winning your case. Having an injury attorney on your side, with the knowledge and experience to be able to present your true side of the case, is crucial.
What type of compensation can I expect from my motorcycle accident claim?
If an attorney is willing to give you an answer about what your particular case is worth over the phone without meeting with you first to understand the facts, then they are doing you a disservice. Every case is unique but if you would like to see real numbers and learn more about the types of settlements the injury attorneys at Washington Law Center have obtained for past clients, visit our results page.
OVER $100 MILLION AWARDED TO OUR CLIENTS BY VERDICT, SETTLEMENT, INJURY PENSION OR JUDGMENT
Why Choose Washington Law Center?