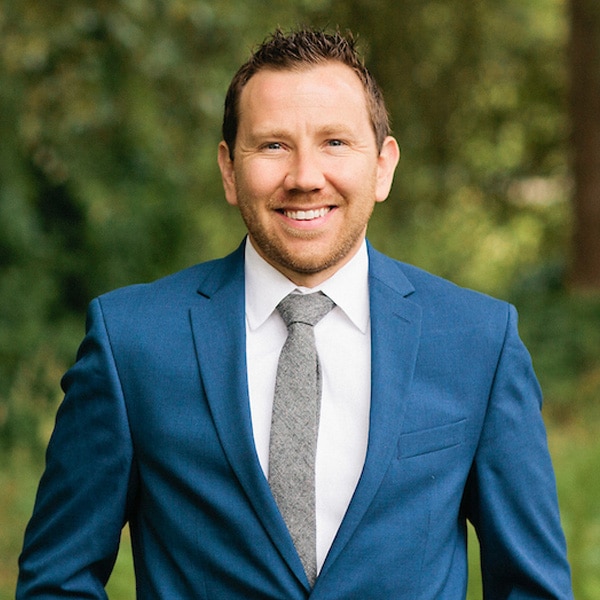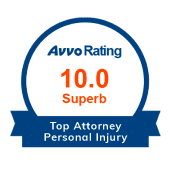 Cases Won
$25,500,000 – Workplace Injury Claim (2021)
Record setting lump sum settlement plus lifetime care and pension. Believed to be the largest recovery in its jurisdiction.
$16,700,000 – Failure to Provide Informed Consent to Pregnant Woman (2015)
The verdict against a clinic that failed to provide informed consent to a pregnant woman during the H1N1 (Swine Flu) pandemic of 2009 resulted in a $16,700,000 settlement. The total recovery for our client exceeded $22 million.
$3,500,000 – Sexual Abuse by School Teacher (2022)
Settlement with Marysville School District for $3,500,000 along with a written apology for sexual abuse to two students by a longtime teacher and cheerleading adviser in mid-1980s.
$2,600,000 – Negligence of an Auto Repair Facility (2016)
In Estate of Blankenship v. Bryan's Automotive, et. al., $2,600,000 was recovered for our clients in a policy limits settlement for alleged negligence of an automotive repair facility and co-defendants for the death of a minor.
$2,000,000 – Woman Killed by Drunk Driver (2021)
Settlement for a family who lost their daughter due to a drunk driver.
$1,600,000 – Sibling Group Abused in Foster Care (2018)
D.Y. v. DSHS resulted in a $1,600,000 settlement for a man that was repeatedly abused as a child in multiple foster care settings where he and his siblings were placed.
SEE MORE
$1,500,000 – Man Abused in Foster Care as a Child (2019)
Settlement for a man that was abused as a child in multiple foster care settings.
$1,500,000 – Prolonged Child Abuse in Foster Care (2017)
In K.F. v. DSHS involving a child and his/her adoptive parents, $1,500,000 was recovered due to negligent placement in foster care that led to horrific prolonged abuse of the child.
$1,100,000 – Failure to Provide Adequate Medical Care (2018)
Recovery for a civil rights settlement for another's failure to provide our client with adequate medical care.
$1,000,000 – Man Injured by a Forklift (2018)
Settlement for a man injured by a forklift along with L&I benefits with the potential to recieve life-long benefits.
$1,000,000 – Woman Sexually Assaulted at Medical Treatment Facility (2017)
Settlement for a woman who was sexually assaulted in a local in-patient setting.
$900,000 – Adult Sexually Abused as Child in Foster Care (2020)
Settlement for a man who was sexually abused as child by his foster care mother.
$900,000 – Elevator Accident Causes Life-long Injuries (2019)
Settlement plus significant L&I benefits for victim and her spouse after an elevator injury causing life-long injuries.
$680,000 – Kiwanis Home Insufficiently Supervised by the State (2020)
Recovery for a man that was placed at a Kiwanis home that was insufficiently supervised by the State.
$650,000 – Wrongful Death of Child During Labor (2021)
Settlement for a mother who lost her child due to alleged negligence during labor.
SHOW LESS
About Ashton Dennis
Ashton Dennis is a litigation and trial attorney focused on representing individuals and families who have suffered serious personal injuries or wrongful death. Ashton handles a wide range of cases often holding large corporations, government, and individuals accountable for their actions. He is a Washington native and has litigated cases across the United States in both State and Federal Courts.
Ashton's main practice areas are  Wrongful Death, Personal Injury, Sexual Abuse, Medical Malpractice, Spinal Cord Injuries, Neglect, Government Liability, Civil Litigation, and Products Liability.
Client Testimonials
"Ashton Dennis was amazing. He handled my case with extraordinary confidence, integrity, and compassion. Thank you so much Ashton I could not have done this without you and your fantastic team." -Shelley (AVVO)
"Ashton responds promptly to phone calls and provides legal advice in plain speak. I always feel he has my best interest at heart which is something I have never associated with an attorney before meeting him. I highly recommend Ashton as a legal advocate with a proven track record and a heart of gold." -Walker (AVVO)
"Ashton and his fellow associates at Washington Law Center recently helped me with case and I could ask for a better team of lawyers! I was involved in a fraud case and a large financial institution refused to refund me the funds that were stolen out of my account. I tried fighting this on my own for many months and got nowhere. I even talked to the DA's office and they said there is nothing I could do. I was hopeless, that's when I talked to the people at Washington Law Center. They took my case on and fought for me. Their staff was so helpful throughout this process. In the end I got my money back and I cannot thank them enough! They were the voice I needed to stand up against this large institution." -Brayton D (Google)
SEE MORE
"I cannot say enough great things about Ashton Dennis and his team at Washington Law Center! My family was involved in a serious car accident at the fault of a careless driver. It was an extremely traumatizing event as my kids were only 5 months and 4 years old at the time. We were referred to Ashton by a friend and from the day we met him we knew he was going to fight for us and make sure we were 100% taken care of. The WLC team ensured we were paid back for every expense we encountered and handled all the communications with the at fault drivers insurance company. They fought for fair compensation for the pain and suffering that my entire family went through. The way they cared for our cases and especially my kids cases is something that I will always be grateful for! I highly recommend Ashton and his team and appreciate all they did for us!" -Kristina R (Google)
"Ashton was completely awesome. I was involved in a collision where the other driver failed to yield and struck my vehicle, pushing it into an electric pole and totaling it. She admitted fault and was cited. Witnesses at the scene corroborated the events. Despite all this, her insurance company claimed to not have enough info to determine fault! I provided all the info I could including the police report but got absolutely nowhere after numerous calls and email exchanges. After 3 days without transportation I reached out to Ashton and scheduled a next day consultation. We met in his office and I provided details. He then called the insurance company and within minutes, got them to accept liability. I got into a rental the same day and medical and auto adjusters reached out to discuss the claim almost immediately. Ashton didn't even charge me for his time. He advised me on how to handle the claim and let me do it on my own. Because of his call and advice, the claim was settled quickly and I got everything I asked for. I wouldn't hesitate to recommend WLC to anyone. Absolutely top notch service!" -Fred K (Google)
"What a team at WLC!  Ashton, Jennifer, Spencer and Sheryl were there for us all the way through our long, complex Workers Compensation and Personal Injury cases.  It is so difficult to personally endure this type of litigation process but with WLC's compassion, professionalism, expertise, responsiveness and friendship we felt so much support through it all.   They worked so hard to obtain fair settlements on both of our cases and we are forever grateful for their commitment to their clients." -CJ G
"Ashton and Washington Law have helped me on multiple injury cases over the last decade. Not only did they get me top dollar on my cases, but they have even helped give me advice and guide me in the right direction when I've had situations arise that didn't escalate to the level that required their professional help. Excellent at their profession, responsive, dependable, friendly, local – they have my business for life." -JD R
"I have been sending friends and family to Ashton for years and they always follow up to let me know how well he took care of them and their legal needs. When I was in need of a personal injury attorney for my own legal issue, Ashton was my first and only call (which says a lot considering that I am a lawyer and have wonderful partners at my firm who practice in the same area). He is compassionate, fair, and a formidable advocate. I promise you that you won't be disappointed with this hire!" -Lauren W
"Easy to work with Ashton and his team. There really isn't any words to rate these people. Everything was as it should be and the outcomes were as good as they get. I'm not the person to go leaving reviews for anything, but this firm has helped and will definitely continue to help many many people. A pleasure having them on my side." -Michael K
"As lawyers we are taught never to represent ourselves.  "Only a fool would represent themselves as the saying goes! This is particularly true where  the victim in a hit and run case left me with a shattered femur!  I retained the services of Ashton Dennis of WLC. I was extremely pleased with the representation I received from him. He and his staff communicated well with me and kept me abreast of all updates.  Ashton took the time to explain to me his overall strategy for the case which set my mind at ease in knowing that he not only cared about my case but would work diligently to yield a successful outcome. He is extremely competent, very personable, professional and responsive to my concerns. He knew how to get the job done and executed it extremely well.  Thanks Ashton!" -Beverly G
"After a car accident that basically turned my entire life upside down, I was referred to WLC by a friend that had just experienced the same thing. I am a single mom that lives paycheck to paycheck and not only did they understand that, they showed compassion for it. I can't even put into words how hard they worked as a team to get my car handled and get my settlement. Victoria and Ashton are an amazing team and as much as I hope I don't have to use them again, I will continue to refer my friends and family to them." -Wrandi W
"We have so many great things to say about Ashton, Andy, Aldon, and Jennifer! Our case was difficult and we put our trust in Washington Law Firm and we were not disappointed! These people are knowledgeable, compassionate, understanding, and real! We can honestly say that even if our case did not end up in our favor we would still be leaving this 5 star review! Thank you Washington Law Firm!" -Rhonda W
"The entire staff that I came in contact with was amazing. Ashton Dennis was my legal council and took great care to stay in contact and keep me informed along the way. He was honest and did not blow smoke just to make himself look good. His knowledge ,professionalism,  honesty and tenacity shows. Jennifer was amazing and was very prompt in answering questions and getting information. I have referred them many times over since my first contact with them. Such a great pleasure to work with them. I can't thank them enough for all they did to take on my case." -Sue W
"I've never had to contact an attorney before, so this was a new experience for myself and family.  My mom was in a car accident.  Ashton Dennis was very responsive by phone and email.  He came to the hospital to meet us, and explained how he could assist us.  No pressure, and a really nice, genuine guy. Throughout the process, Washington Law Center has been reachable by phone and email.  Tori has also been a huge help answering all of our questions. While I hope you never have to contact an attorney, if you do, I highly recommend these guys. Thank you for taking care of us!"
-Michael G
SHOW LESS
Education & Accolades
Ashton earned a dual degree in Criminal Justice and Political Science from Washington State University. He went on to obtain his law degree from Seattle University.
For six consecutive years (2014-2020), Ashton was named a "Rising Star" by Super Lawyers in Washington State for Excellence in Practice, which is reserved for just 2.5 percent of eligible attorneys
Named one of the "Top 40 under 40" by the National Trial Lawyers for Washington State
Included in the "Premier 100" trial attorneys by the American Academy of Trial Attorneys in Washington.
Awarded the client distinction award from Martindale-Hubbard from 2012-2020.
Membership & Activity
Washington State Bar Association – Appointed to evaluate legal service contract at Monroe Corrections Complex
BJH Believe in Miracles Foundation – Co-Founder focusing on supporting children and their families who are suffering from life-threatening or terminal diseases.
Washington State Association for Justice
Tacoma Pierce County Bar Association
King County Bar Association
Speaker at Washington State Association for Justice CLE – "Trial Stars"
Ashton Dennis is a renowned personal injury litigator in the state of Washington. He is also one of the partners of Washington Law Center. If you have an injury case that you believe Ashton could assist with, fill out the contact form below.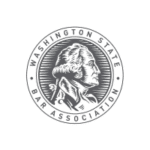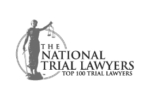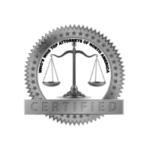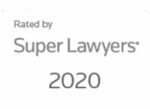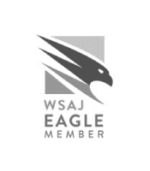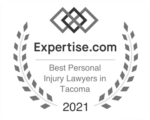 OVER $100 MILLION AWARDED TO OUR CLIENTS BY VERDICT, SETTLEMENT, INJURY PENSION OR JUDGMENT
Have you been injured at the fault of another?
Contact us today with no-obligation. Our attorney fees are contingent, so you pay no fees until we win your case!