Bus Accident Injury Attorney
If you have been involved in a vehicle collision with a bus, you can count on the attorneys at Washington Law Center to show you compassion while they aggressively pursue justice for you.
The outcome of a bus accident can be especially devastating and result in significant damages. Contact us today to speak with an experienced injury attorney who understands the nature of these types of cases.
Who Is At-Fault In A Bus Accident?
In the Seattle/Tacoma area, we have a variety of public transit entities that operate around the clock on our city streets.
These include but are not limited to:
All drivers, including public transportation and private bus drivers, have the responsibility to provide safe transit for their passengers. In the unfortunate event that a bus accident does occur, victims are entitled to full financial restitution.
Accidents involving public transit require a thorough and knowledgeable bus accident injury attorney who knows the law and how to win cases against large corporations and municipalities. Contact our dedicated Washington legal team, who you can count on to fight for the compensation you deserve.
If you're wondering whether or not you have a case after your involvement in a bus accident, the following questions are important to consider.
Did the bus accident result in damages?
Did you seek or require medical attention?
Was law enforcement present at the scene?
Are you liable for any part of the accident?
Your answers to these questions and further details about the incident will help an attorney assess if you have a valid injury case from the standpoint of the law in Washington.
Free Bus Accident Injury Attorney Case Evaluation
Bus Accident Injury Attorneys FAQs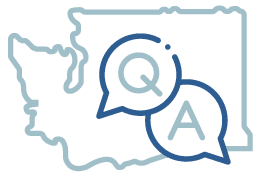 What can cause a bus accident?
There are numerous reasons why a bus accident would occur and almost all are eligible for an injury lawsuit in Washington. Some common causes are as follows.
Reckless driving of a bus
Improper bus maintenance
Bus driver is under the influence of drugs or alcohol
Defective bus equipment
Faulty roadway construction
Lack of bus driver training
There may be other causes of bus accidents. To see if your incident is eligible for legal action, you should call our bus accident lawyers at Washington Law Center immediately to seek guidance on how to proceed with your case.
What are the next steps after being involved in a bus accident?
No matter how minor the injuries or damages might seem, if you have been involved in a bus collision you should take the following steps:
Seek Medical Attention: If you have suffered any type of injury as result of the accident, you should visit a hospital or a doctor so they can evaluate and diagnose your injuries for proper treatment. Some bus accident victims with only minor symptoms compromise the value of their legal claim by postponing medical attention. There are many injuries that may not present obvious symptoms until a period of time has elapsed. When you seek immediate medical attention even as a precaution, you can vastly improve your prognosis while creating medical records with diagnostic evidence to help your case.
Contact Law Enforcement: Generally, you should always call the police in the event of an auto accident including those involving a bus or commercial truck. An accident report can be prepared even if you do not think anyone was injured or if neither vehicle sustained any major damage. If symptoms of physical injury or anxiety from the accident occur later, a police report will preserve a record of physical evidence, official statements from witnesses, and any other relevant information needed to win your case. We also recommend getting the name and badge number of the responding officer along with the accident report number for reference.
Help Preserve Evidence: If you are too injured to gather evidence at the scene of the accident, contact someone to assist you. A camera phone can be used to take pictures of vehicle damage, injuries, the position of the vehicles, and any notable environmental factors like road conditions. The names and contact information of witnesses should also be gathered in case the police fail to interview a witness who later proves to be important to your case.
Legal Advice: The statute of limitations for vehicle accident lawsuits in Washington is typically three (3) years. However, shorter time limits can apply to bus accidents or accidents involving city vehicles. Your bus accident lawyer will need time to investigate your claim. Be sure to seek legal advice as soon as possible after an accident has occurred.
When do I need an injury lawyer after a bus accident?
Insurance companies, large corporations, and municipalities are often working immediately after an accident with injuries to start building a case against the injured party. Hiring an attorney who is experienced in dealing with bus accident cases and knows how to stand up to those third-parties, makes you more powerful. Contact an attorney for more information or simply to gain peace of mind on how to proceed with your case. Washington Law Center offers a free, no-obligation case consultation to any bus accident victim.
Should I give a recorded statement after a bus accident?
Following a bus accident that was not your fault and also resulted in an injury, it's standard practice for an insurance company to ask you to give a recorded statement. If you are pressured to comply or feel unsure if it's the right thing to do, you don't have to give the insurance company a statement. Wait to speak with an attorney who knows what they're doing when it comes to bus accident injury cases and who knows how to proceed so you don't get taken advantage of.
Is the insurance company's settlement offer for my injury claim fair?
Insurance companies are highly incentivized to settle as soon as possible versus taking the time to understand the details of your case and the true extent of your injuries. Often, their goal is to get you paid with a low-ball settlement before you can put up a fair fight. The insurance company's offer usually doesn't cover all of your expenses including medical bills and lost wages for having to take time off work. Unfortunately thought, in a time of need, injury victims feel as if they have to settle because they're being told this is the only offer they will receive. That is not the case and if you contact the attorneys at Washington Law Center, we will assist you with how to best proceed.
How much does a bus accident injury lawyer cost?
There's a misconception that hiring a lawyer costs too much money and that you can't afford one. Washington Law Center is different. We do not get paid upfront. Unless we get you compensated there are no attorney fees. Learn more about our "No-Fee Promise."
At Washington Law Center, we have a "No-Fee Promise" with all of our bus accident injury cases. Our attorney fees are contingent, so you pay no fees until we win.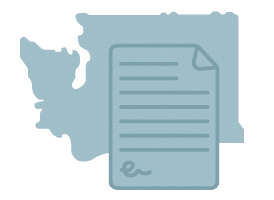 Case Results From Past Accident Injury Clients
$850,000 – Family Injured by Drunk Driver
CONFIDENTIAL v. CONFIDENTIAL
$430,000 – Victim of Motor Vehicle Collision (2017)
Settlements for serious injuries to an individual during motor vehicle collision involving multiple vehicles.
Featured Bus Accident Injury Lawyers
Related Accident Injury Practice Areas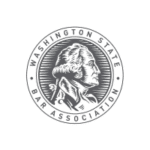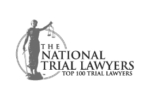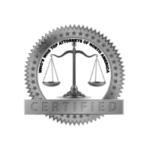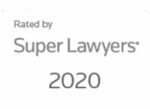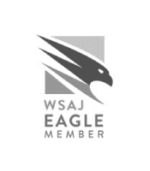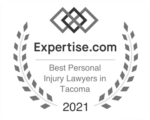 OVER $100 MILLION AWARDED TO OUR CLIENTS BY VERDICT, SETTLEMENT, INJURY PENSION OR JUDGMENT
Why Choose Washington Law Center?