Grieving the loss of a loved one is one of the most difficult parts of life. It can be especially tough if your family member's death was caused by someone else's wrongdoing or negligent behavior.
If this is the case, you and your family may have a wrongful death claim.
When Do I Need A Wrongful Death Attorney?
If a member of your family has suffered a wrongful death due to another party's negligence, malpractice, or lack of action, you should contact an experienced wrongful death attorney immediately.
You may be entitled to recompense from the responsible party or institution, and an experienced attorney will make sure you and your family are fairly compensated for the emotional and financial burden this wrongful death has caused.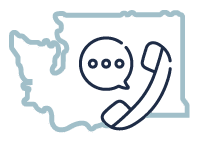 Video Transcript: Wrongful Death Lawsuits
ATTORNEY SPENCER PARR: The experienced trial attorneys of Washington Law Center have fought for our clients in all different types of death cases. These involve personal injuries, medical malpractice, aviation disasters, civil rights abuse, and other death-involved scenarios. If the stakes of your case are that high, you should trust the experienced trial attorneys of Washington Law Center to represent your case.
Hiring A Wrongful Death Attorney in Washington
Washington Law Center understands that no amount of financial compensation will eliminate the grieving process.
However, we do know that the compensation provided by a wrongful death lawsuit can help aid in your recovery and ease the financial burden.
Our injury attorneys specialize in wrongful death claims in Washington and have a long history of achieving successful outcomes for surviving family members. A case involving a wrongful death claim often stems from another personal injury claim, in which our attorneys are also experienced litigating. This includes car accident claims, workers' compensation claims, defective drugs or product claims, and medical malpractice claims.
If you need guidance in finding out if your family is eligible to make a wrongful death claim, contact us.
Statute of Limitations for Wrongful Death Claims
Washington Law Center understands the many hardships that your family may be facing after the death of a loved one, so let us deal with the legal hardships.
Our experienced injury attorneys are well versed in the wrongful death statute of limitations in Washington and we are dedicated to making sure you and your family are fairly compensated, but above all, that justice is served on behalf of your loved one.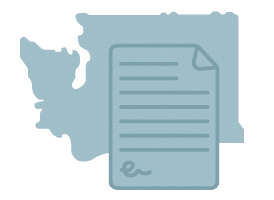 Client Results From Past Wrongful Death Claims
$2,600,000 – Negligence of an Auto Repair Facility (2016)
In Estate of Blankenship v. Bryan's Automotive, et. al., $2,600,000 was recovered for our clients in a policy limits settlement for alleged negligence of an automotive repair facility and co-defendants for the death of a minor.
$2,000,000 – Woman Killed by Drunk Driver (2021)
Settlement for a family who lost their daughter due to a drunk driver.
$650,000 – Wrongful Death of Child During Labor (2021)
Settlement for a mother who lost her child due to alleged negligence during labor.
$390,000 – Teenager Fatality in Shooting (2014)
$390,000 verdict against a landlord and tenant for the shooting death of a teenager at an established "after-hours" party.
Free Case Evaluation with an Wrongful Death Attorney
We offer a completely free, no-obligation case evaluation to all people seeking to understand whether they have a wrongful death claim. If your family has experienced a situation that resulted in a wrongful death and have questions that you would like answered by an attorney, do not hesitate to contact us!
What Are Examples of Wrongful Death Cases?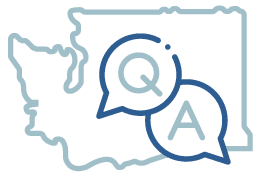 Featured Wrongful Death Attorneys
Related Wrongful Dealth Practice Areas
At Washington Law Center, we have a "No-Fee Promise" with all of our wrongful death cases. Our attorney fees are contingent, so you pay no fees until we win your case.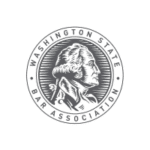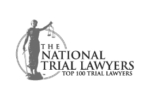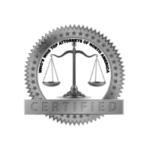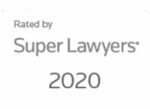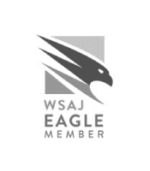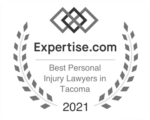 OVER $100 MILLION AWARDED TO OUR CLIENTS BY VERDICT, SETTLEMENT, INJURY PENSION OR JUDGMENT
Why Choose Washington Law Center?