Airline Accident Injury Lawyers
Despite the advances in safety and technology, negligence or mechanical failure continue to result in airline accidents across the United States each year.
Injured In An Airline Accident?
Statistically, air travel is safer than traveling in a motor vehicle. However, when aviation accidents do occur there are typically more fatalities and more serious injuries due to the scale of equipment and the number of people involved. In turn, this leads to a greater number of insurance claims for the parties affected by the aviation accident to face.
The complexity and nature of an airline accident make assigning liability extremely difficult, as well as calculating damages equally challenging. Victims who are represented by an airline accident injury lawyer will almost always receive greater compensation for their losses and injuries than those who attempt to resolve their own claims.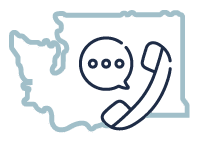 Video Transcript: Do I Have A Case?
ATTORNEY ASHTON DENNIS: Every single day, we're asked the same question by just about everyone of our clients: Do I have a case? Can you help me? How do I pursue my case? And it's never a straightforward answer. There's so much analysis that needs to go into it. Who's at fault? How many potential people are at fault? What are your damages? And then how did this affect your life?
You need to know the law. You need to know the facts. You need to know the injuries. And those are all questions that will be discussed if you give us a call. It's a free consultation. And we'll be more than happy, any day of the week, to let you know if it's something we can help you out with.
Insurance companies, attorneys representing the airline, and others involved in the accident will often push for a quick collective settlement when they are at fault or threaten to prolong the process when victims decline to settle.
This is when you need aggressive representation to take on your case.
Washington Law Center's injury attorneys are well-versed in all facets of aviation law and protocol. They also understand the unfair tactics insurance companies use in these types of cases and we're ready to help you achieve the fair settlement you deserve.
If you're questioning whether or not you have a case, the following are important to consider.
Did the accident result in damages?
Did you seek or require medical attention?
Was law enforcement present at the scene?
Are you liable for any part of the accident?
Your answers to these questions and further details will help an attorney assess if you have a valid accident injury case from the standpoint of the law.
Free Airline Accident Injury Lawyer Case Evaluation
Aviation Accident Injury FAQs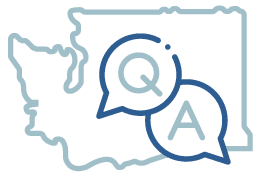 What are the next steps after being involved in an airline accident?
First, your health and safety are of the utmost concern but as soon as you are able, it is important to contact a lawyer in a timely manner after an aviation accident. Insurance companies and third-party companies that may be held responsible are often forming a case against the injured party immediately after the accident. Washington Law Center is here to help answer your questions and advise on how to best approach your case.
Who is at-fault in an airline accident?
Some responsible parties may include the airlines involved, pilot, crew, aircraft maintenance provider, owner of the aircraft, manufacturer of the aircraft, and/or airport operators. The facts of aviation cases are always complex. Investigations include an in-depth look into the conduct of others as well as the mechanics, which is why it is crucial to have an attorney on your side.
I was in a helicopter/charter plane accident, can you help?
The size and scope of an aviation accident does not matter when it comes to seeking justice for wronged victims. If you are questioning whether or not you have a case, speaking with a knowledgeable attorney can provide you with answers and peace of mind.
A significant portion of helicopter crashes or charter plan accidents are caused by negligence. This can range from a human error, an unstable or unsafe load, or poor maintenance. In fact, faulty parts or equipment are a leading cause of accidents.
Helicopter crashes almost always lead to severe injury or death. Identifying the liable party can be a very challenging task. Any aviation incident requires a detailed investigation by qualified experts and an experienced legal team that has your back.
I work for an airline and was injured on the job. What should I do?
Work-related injuries are not something to brush over. If you have sustained an injury on the job that it is impacting your health and ability to do your job, contact an experienced attorney to evaluate your circumstances. Washington Law Center will help answer your questions and how to proceed with your employer.
How much does a airline accident injury lawyer cost?
There's a misconception that a personal injury attorney costs too much money and that you can't afford one. Washington Law Center is different. We do not get paid upfront. Unless we get you compensated there are no attorney fees.
---
Video Transcript: How Much Does A Lawyer Cost?
ATTORNEY ASHTON DENNIS: The question is often asked, "How much does an attorney cost?" And there's a misconception in that "an attorney costs way too much and you can't afford one." We're different. We do not get paid up front. We do not take a deposit. We do not take a retainer. We don't ask for your credit card information. We simply are paid based on the value and money earned on your case. So if there's no recovery, then there are no attorneys fees. It's as simple as that.
Following an injury is often when people have the least amount of resources. They may be out of a job. They may need to pay medical expenses and just keep food on the table. We let you focus on the things you need to for your family, and we'll focus on your case, on your specific claim, so that you don't have to. Unless we get you compensated, there are no attorneys fees. So, give us a call early, maybe following the injury, and we'd be more than happy to get going.
At Washington Law Center, we have a "No-Fee Promise" with all airline accident injury cases. Our attorney fees are contingent, so you pay no fees until we win your case.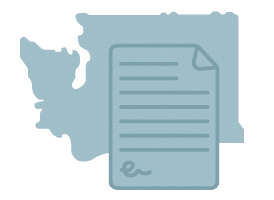 Case Results From Past Accident Injury Clients
$900,000 – Elevator Accident Causes Life-long Injuries (2019)
Settlement plus significant L&I benefits for victim and her spouse after an elevator injury causing life-long injuries.
$700,000 – Injury Victim of Truck v. Train Collision (2013)
Settlement plus a lifetime of pension benefits for a victim involved in a truck v. train collision.
Featured Airline Accident Injury Lawyers
Related Accident Injury Practice Areas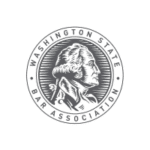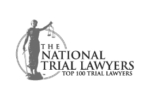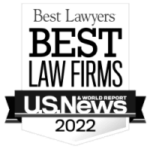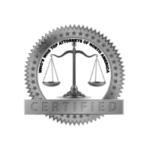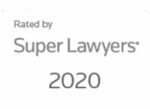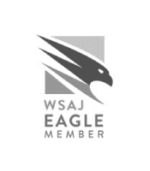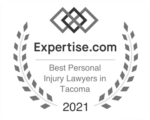 OVER $100 MILLION AWARDED TO OUR CLIENTS BY VERDICT, SETTLEMENT, INJURY PENSION OR JUDGMENT
Why Choose Washington Law Center?