In The News and Media Coverage
Dr. Josiah David Hill – Olympic Medical Center Doctor Charged With Rape – Port Angeles, WA
Were you, or someone you know, sexually assaulted by Dr. Josiah Hill at Olympic Medical Hospital in Port Angeles?
We can get you the justice you seek and the compensation that you deserve
Not all injury attorneys are willing to take on difficult cases.
Washington Law Center is committed to fighting for individuals who are not receiving the justice they deserve.
The following are impactful cases that Washington Law Center has been involved in.
University Place School District to pay $4.25M to students in sexual abuse cases
August 2022 – KIRO 7 – The University Place School District has agreed to pay $4.25 million to six student-athletes who were allegedly sexually abused by a former volunteer wrestling coach at Curtis Jr. High and High School.
There are also three other civil litigations for other victims set for trial in 2023.
Attorneys representing the victims say this can help with the healing process.
Men who alleged abuse by former Curtis wrestling coach will get millions from district
August 2022 – Tacoma News Tribune – Tacoma – The University Place School District has agreed to pay $4.2 million to settle litigation brought by six men who alleged a former wrestling volunteer sexually abused them as students in the mid-2000s.
The men also contended in their civil complaints that school officials should have prevented the convicted sex offender from ever joining the program..
University Place SD to pay $4.2M to student victims after hiring coach convicted for sexual abuse
August 2022 – FOX13 Seattle – University Place School District has agreed to pay more than $4.2 million to former student-athletes who were allegedly sexually abused by a wrestling coach who had previously been convicted of sexual crimes relating to minors.
Marysville to pay $3.5M to former students for alleged sex abuse
May 2022 – The Daily Herald – The Marysville School District is set to pay out $3.5 million and offer a written apology to two former students who say they were sexually abused by a longtime teacher.
The district settled the lawsuit over incidents from the 1980s. Kurt Hollstein remained employed until June 2021.
Marysville School District agrees to $3.5 million to settle sex abuse lawsuit
May 2022 – KIRO7 – The Marysville School District has agreed to pay $3.5 million to a couple of former students who said they were sexually abused by a longtime teacher.
The cases date back to the mid-80s, but the victims' lawyers told KIRO 7 that the teacher was still employed by the district up until last year.
Both of the victims were members of the cheer team. They said the teacher would take them into the school's darkroom, where he would touch them.
Longtime Marysville teacher accused of sex abuse in 1980s
March 2021 – The Daily Herald – A woman has accused her former teacher of sexual abuse in a lawsuit filed this week against the Marysville School District. The lawsuit accuses longtime art teacher Kurt Hollstein of grooming the girl, starting when she was in eighth grade. The abuse allegedly took place in the 1980s. As of this school year, Hollstein was serving as the athletic director at Marysville Getchell High School.
The alleged abuse reportedly took place around 1985, when the woman was about 14, said her attorney, Ashton K. Dennis. The plaintiff attended Marysville Junior High School at the time. "Defendant Marysville is strictly liable for the discrimination," the lawsuit reads. Dennis is an attorney for the Washington Law Center.
Always Add Consequential Conditions to an L&I Claim
December 2020 – WSAJ Trial News – Our workers' compensation clients very rarely present with straightforward injury scenarios. Common workplace injuries may initially involve the legs, such as hamstring or knee injuries; complaints about the lumbar and/or cervical spine; or repetitive use injuries, like carpal tunnel syndrome. Claim allowance requires proof of a traumatic injury or the components of an occupational disease. But what about Claimant's complaints after the claim is allowed?
What is to be done for claimants with leg injuries who trip and fall, and do more damage to their legs or other parts of their bodies? And what about claimants with upper body issues who strain their backs or necks? Enter the "compensable consequences" doctrine…
Amy Carnell Won't Pursue Criminal Charges Against Soccer Coach She Accuses of Sexually Abusing Her as a Child
November 25th, 2020 – Seattle Times quoted Washington Law Center Partner and Sexual Abuse Attorney, Ashton Dennis, regarding a case involving the alleged sexual abuse of a soccer player by a former coach of hers.
19 People Trapped on Broken Ride at Washington State Fair
September 5th, 2018 – KING5 News discusses a state fair ride, run by Funtastic Traveling Shows, that malfunctioned endangering 19 people at the Washington State Fair.
Family, Hurt in Port Townsend Ferris Wheel Fall, Sues Ride Operator
November 6th, 2017 – KING5 News provides an update on a Ferris wheel accident in Port Townsend where the family involved is pursuing damages for pain and suffering from the ride operator as well as medical expenses and lost income from sustaining injuries that prevented both adult victims from being able to work.
State Revokes Operating Permit for Ferris Wheel After 3 Fall From Ride
May 24th, 2017 – KIRO7 News discusses updates on a Ferris wheel accident that caused 3 passengers to fall 30 feet to the ground in Port Townsend. Washington Law Center attorney Ashton Dennis represented the passengers in the lawsuit that resulted in the Washington Department of Labor & Industries revoking the state permit for Funtastic Rides Company's Ferris wheel.
Former Seattle Student Files $3 Million-plus Claim Against District, Alleges Molestation
July 28th, 2017 – The Seattle Times discusses a lawsuit in which Washington Law Center attorney Ashton Dennis represented one of the victims of this horrendous crime. A 24-year-old woman filed a claim against Seattle Public Schools, alleging the district failed to protect her from a teacher she says molested her when she was in elementary school.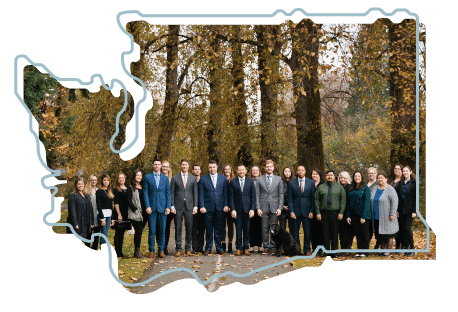 With experienced, local attorneys, Washington Law Center is a leading injury law firm focused on results. More importantly, we are focused on the results that have the greatest impact on our client's lives.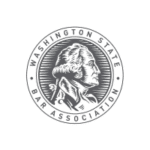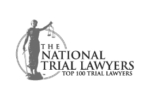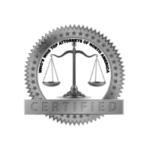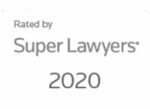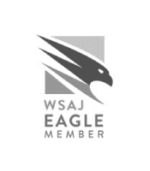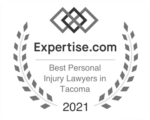 OVER $100 MILLION AWARDED TO OUR CLIENTS BY VERDICT, SETTLEMENT, INJURY PENSION OR JUDGMENT