Workers' Compensation Attorney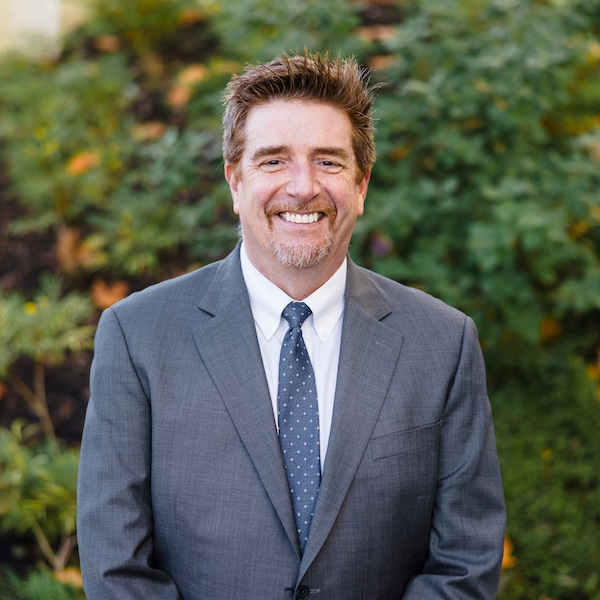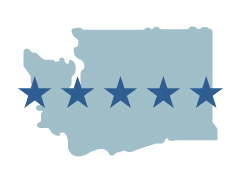 About Scott
Scott received his Bachelor of Arts from The Evergreen State College before he went on to earn his Juris Doctor from the Seattle University School of Law.
Although he is the newest attorney on Washington Law Center's Workers' Compensation team, he has been representing injured workers for quite some time so we're excited about the passion and experience he brings with. Likewise, Scott says his favorite thing about the firm has been the amazing collegial atmosphere along with their high-level of subject matter knowledge.
Being born and raised in Olympia, Washington, Scott enjoys spending time outdoors with his family and friends during the state's world-class summers! That said, he has spent time elsewhere over the years because a fact people are surprised to know about him is that at one point (he says "a lifetime ago") he was a singing telegram messenger in Raleigh, North Carolina!
Education & Accolades
Juris Doctor, Seattle University School of Law
Bachelor of Arts, Evergreen State College
Washington Law Center in Action
We are an injury law firm in Washington focused on our clients and the community we serve. We are here for you during difficult times, we are solution oriented, and we get results.
Don't let large corporations, insurance companies, or your employer convince you that they have all the power. Choose Washington Law Center to fight for you!
Video Transcript: Why Washington Law Center?
ATTORNEY ASHTON DENNIS: Washington Law Center is strictly client-focused. We are always, always worried about making sure that they understand what's going on throughout the process because ultimately we hear that that's the one of the biggest attractors between attorneys and public, is a sense that they think that they're disconnected and don't understand what's going on. I think that that's the exact opposite of what people would get here at Washington Law Center.
ATTORNEY SPENCER PARR: We have litigation experience that we will put up against anyone. We have verdicts that are news-making verdicts. We have a reputation in the community as a firm where if we lock on to a case, and we tell you we're going to drive it home, we are going to drive it home.
ATTORNEY ASHTON DENNIS: We strive and do our very best to take the cases that other firms wouldn't because they're not just cookie-cutter, simple cases. Those are the cases that I truly think distinguish us from the other attorneys out there.
ATTORNEY SPENCER PARR: When people hire us, one of the things that they experiences that the cares if they're case, the things that have been consuming them, the worries, the anxiety, all of that worried and trepidation, that is essentially shifted onto the professional, responsible shoulders of the attorney at Washington Law Center. We are not a mill. We want to get to know our clients. You're free to come in and meet with us anytime about questions that are going on in your case. Our communication, our dedication, our zeal, our absolute passion to present the rights of our clients and vindicate their position is what differentiates us from many others.
ATTORNEY ASHTON DENNIS: You have the opportunity to hire any attorney out there that you want. I truly believe our results stand up to any firm out there. But, you will find a personal experience. You will find someone that's going to dedicate whatever time, whatever resources, whatever amount of money, whatever amount of energy is needed to be successful in your case, coupled with the access to your team because that's what we are: we are your team.
ATTORNEY SPENCER PARR: We cannot give up because our clients need us to stand through the fire, through doubts, fight the fight and get the job done. We never lose focus on the mission. The mission is our client's life. We protect it. We promote it.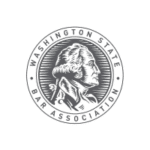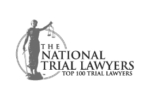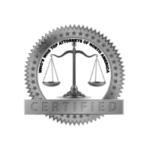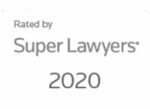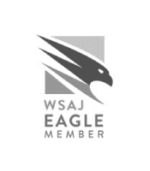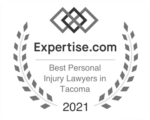 OVER $100 MILLION AWARDED TO OUR CLIENTS BY VERDICT, SETTLEMENT, INJURY PENSION OR JUDGMENT
Have you been injured at the fault of another?
Contact us today with no-obligation. Our attorney fees are contingent, so you pay no fees until we win your case!