Tacoma School Injury Attorney
If you or a loved one has been injured at school due to the negligence of someone else, you should contact a personal injury attorney at Washington Law Center as soon as possible.
You have rights as a victim that the school's insurance companies don't want you to know about or take advantage of. That is why you should speak with one of our experienced personal injury attorneys immediately.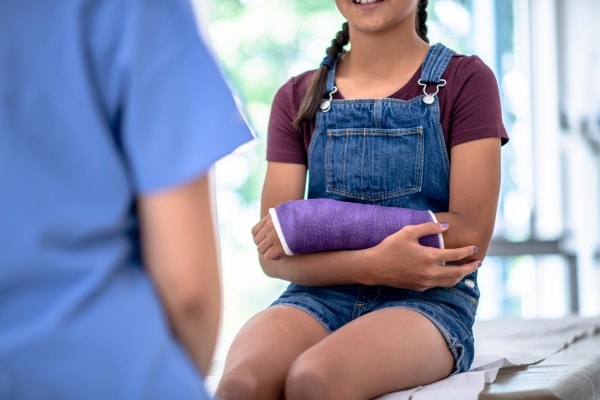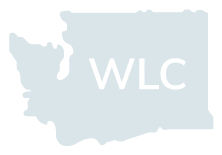 Experienced. Dedicated. Persistent.
Our attorneys and legal staff at Washington Law Center have represented school injury victims in Tacoma and throughout Washington for decades. We have a storied history of success winning millions of dollars in settlements and jury verdicts.
Experienced Tacoma School Injury Attorneys
Our school injury lawyers level the playing field. If your child or a child you know has been injured on school property, during or after school hours, contact the Washington Law Center immediately. The personal injury lawyers at our law firm have won millions of dollars in settlements and jury verdicts. They have also been recognized as some of the best personal injury lawyers in the State of Washington by our peers in the legal profession. We have represented thousands of clients successfully and have decades of experience in school injury lawyer law.
Our personal injury lawyers treat every case as our only case and have an established a history of success. You may contact our school injury legal team online here, or you may call us any time at 253-476-2653. We offer free consultations and are available 24/7 to all our personal injury clients. Let us help your child get justice for the negligent acts of others at school.
Read more about Tacoma
Tacoma, Washington is situated along the saltwater banks of the Puget Sound and is known for amazing glass exhibits, art, food, water activities, and the great outdoors. Tacoma is a natural wonderland surrounded by mountains, bays, oceans, parks, trails, wildlife, and more. Any trip to Tacoma would not be complete without a trip to Mt. Rainier State Park, located about 50 miles northwest of Tacoma. 
The movies would lead you to believe that nothing bad can happen in such a beautiful place, and perhaps we would all love to believe these storylines. However, life is not make-believe, and we all know that bad things happen to good people, even in beautiful places like Tacoma, Washington. Tacoma is the third-largest city in Washington and sees its fair share of tragic circumstances. Every day Tacoma citizens are hurt in accidents, some of their injuries are catastrophic. We all live with the reality of this every day. We know that accidents and injury can occur at any time. These accidents involve broken bones, hips, spines, head and neck injuries, disability, and sometimes even death.
Your Tacoma School Injury Attorneys
Washington Law Center's lawyers, paralegals, and staff have the experience, knowledge, and resources to help you win your fight against big companies. Our law firm is large enough to protect your rights and to fight big corporations and insurance companies. We listen to our clients and investigate potential personal injury claims comprehensively.
We dedicate a team of professionals to each case and make sure that no stone is left unturned in preparing your case for trial or possible settlement. Unlike some personal injury firms or lawyers, we are not afraid to tackle complex cases and go to trial when necessary.
The law limits the amount of time you have to file a personal injury claim, so please don't hesitate to call for a free, no-obligation case consultation.
At school, our children are supposed to be safe and secure. We entrust the school district to protect our children while they are out of our control. But schools are not accident-free. School-age children get in accidents on school property all the time. Yet parents feel helpless. What happens If your child gets hurt on school property, and it is the school's fault that your child was hurt?
Schools are big businesses, almost like large corporations, and they are represented by the best big insurance defense law firms. Your school may be responsible if your child's accident resulted from a foreseeable, preventable, and negligent act by the school or the school district.
Remember, your personal injury lawsuit against your school is not against the school, but the large insurance companies defending the school.
What Are Common School Accident Injuries?
During our investigation of your school accident injury, our attorneys may find additional parties that may be liable, and sometimes, we can file a claim against more than the school itself, such as:
Playground or playground equipment manufacturers, and bus manufacturers.

Subcontractors performing work at the school or who failed to perform adequate safety measures at your child's school.

Parents of another child who may have hurt your child. Most people do not realize it, but parents are held legally responsible for the negligent acts of their children often.
Factors School Injury Lawyers Consider When Taking A Case
School districts will hire the best and biggest law firms to protect them from justified litigation against the school district. Luckily, our firm is one of the largest and most prosperous personal injury law firms in Tacoma, Washington. Our attorneys will look to various factors when deciding on whether to take a case against a Tacoma school district. These may include: 
Did the child receive proper instruction, use, and safety precautions before using a dangerous object, such as a bat?

Are your children special needs and was the Tacoma school district aware of the child's special needs? 

Did the school allow a dangerous bully to remain on campus who hurt your child? 

Was the playground equipment manufactured correctly, without defect, and was it installed properly? Where the children taught how to play safely on the playground equipment at the school? 

Could your child's injury have been reasonably prevented by the school teachers or administrators?

Was there some structural damage to the property or defective maintenance technique that caused your child's injury? 

Did anyone know, or should have known about a possible dangerous condition that led to your child's injury at school?

What was the dangerous event your child attended? 

Did some dangerous condition exist at the time and lead to your child's injury at school, or on a fieldtrip?

Was an attractive nuisance that enticed your child causing an injury? 

Was the sidewalk at school defective?

Was a stairway at school properly maintained? 

Did the school cafeteria properly handle the food and provide nutritional and allergen facts to the students?
Experienced Injury Attorneys in Pierce County
Washington Law Center fights for victims who were injured due to someone else's negligence, including big businesses, schools, government agencies, and municipalities, who can be held responsible.
We offer a free case review to all Tacoma school injury victims. Our injury attorneys are happy to help answer your questions and get you the help you deserve. Reach out today!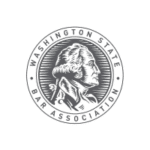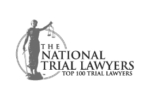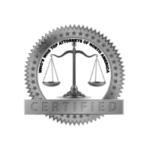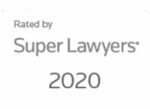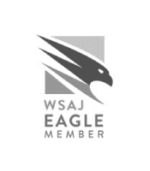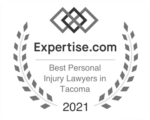 OVER $100 MILLION AWARDED TO OUR CLIENTS BY VERDICT, SETTLEMENT, INJURY PENSION OR JUDGMENT