Does Working As A Flight Attendant or Pilot Give You An Occupational Disease?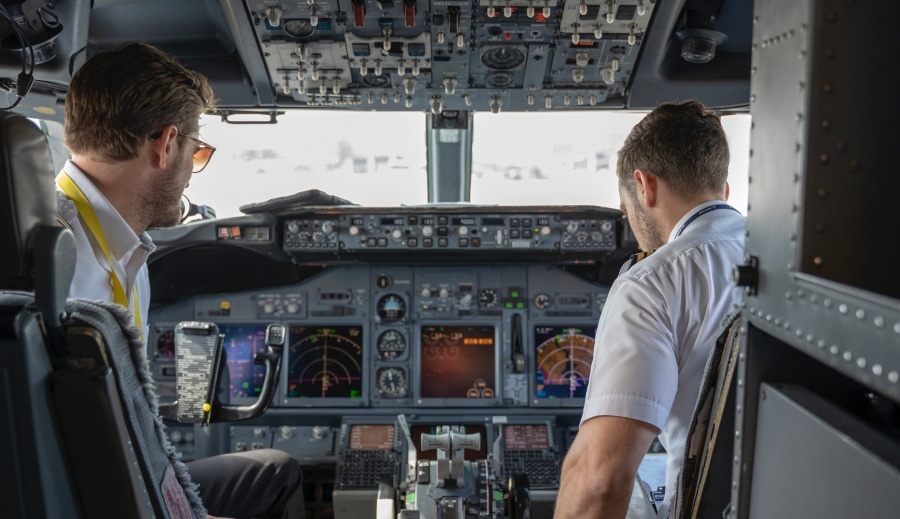 The skies are a dangerous place to work. Carrying and lifting baggage can cause strains and sprains on muscles and ligaments. Baggage can also dislodge from overhead bins as they are opened and cause physical harm. Knees are constantly struck against seat arms as the crew tries to squeeze by passengers in the aisles. Heads, shoulders, and necks get injured as flight attendants are thrown against the aircraft ceiling in high turbulence. Belligerent passengers assault crew members. Viruses and sickness get transmitted in the close quarters inside the aircraft. Slip and falls take place on ramps, stairs, and in the bustle of airports. Even the pilots in the relative safety of their cockpits get injured, by enduring long and turbulent flights without being able to move from their seats, causing lumbar strains and even disc herniation. Recently, a study from Harvard reported that the flight crew also suffer a higher lifetime prevalence of many types of cancer than the general population.
Washington's Industrial Insurance Act defines an Industrial Injury or Occupational Disease in RCW 51.08.100 as "a sudden and tangible happening, of a traumatic nature, producing an immediate or prompt result, and occurring from without, and such physical conditions as result therefrom."
If a flight attendant or pilot slip and falls, is injured by falling baggage, or is attacked by a passenger, an industrial injury results and should be claimed to the Department of Labor and Industries no matter how slight the apparent injury is.
Why?
Because injuries accumulate on the body over time, and a pattern of repeated injuries over a lifetime of service as a flight attendant or pilot can help prove the distinctive conditions under which these groups of professionals labor during their careers.
The Industrial Insurance Act also defines an Occupational Disease in RCW 51.08.140 as "such disease or infection as arises naturally and proximately out of employment."
A pattern of injuries over a lifetime of service or the final manifestation of joint pain, back, or neck pain, or even cancer attributable to increased exposure to cosmic ionizing radiation when flying at high altitudes may be recognized as an occupational disease if a medical doctor credibly testifies to a work-related proximate causation in a particular worker's case. Such testimony must indicate that specified "distinctive conditions" inherent in the employment caused, at least in part, the worker's diagnosis "on a more probable than not basis." It must be established that the diagnosed condition arose naturally as a result of occupational exposure to those distinctive conditions and that the diagnosis is more likely to be caused by the worker's occupation rather than by conditions of everyday life or of all employment in general. Perhaps even consult this page (bookmark it) with your physician when asking to file an L&I claim or even have the physician call our experienced Washington attorneys at no charge so that the physician can know exactly what elements should be included in the physician's chart notes supporting your L&I claim.
If you are a flight attendant or pilot, especially one near the end of your service career and with compromised health as a result of your service, please call Washington Law Center to learn how we can assist you to get to the right doctor, get the legal proofs you need, and potentially even get you awarded financial benefits for the rest of your life (depending on the facts of your case).
Don't accept the defense positions that your aching joints and spine are just "age-related" or "pre-existing" conditions. Don't just passively agree that your cancer or other injury diagnosis was your own bad luck. Let us help you get the workers' compensation (Labor & Industries or L&I) benefits you deserve.