What is the Statute of Limitations for My Case?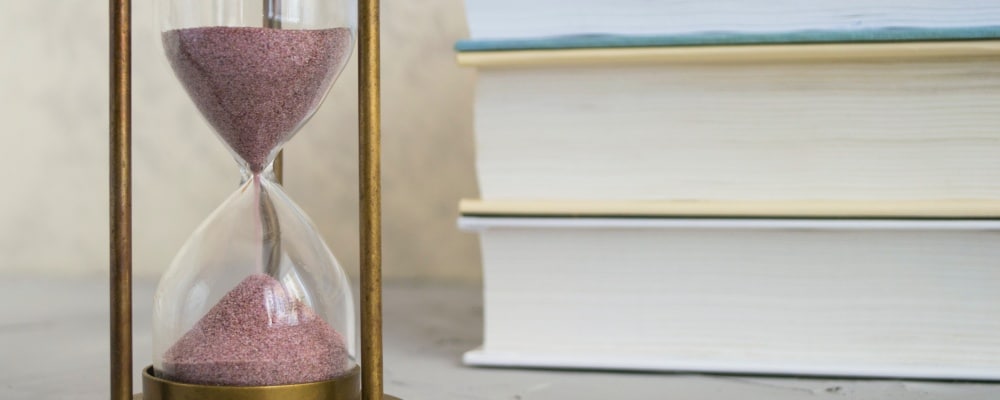 Washington Law Center focuses our practice on civil matters. These include personal injury, medical malpractice, defective product litigation and childhood sexual abuse. Understanding what the statute of limitations is for your particular case is extremely important. Missing the filing deadline by even a minute could cost you the ability to rightfully recover for damages. 
Statute of Limitations For Injury Claims
The following information should be used to give guidance for certain cases regarding their general statute of limitations. As always, we encourage you to seek the assistance of the attorneys at Washington Law Center for a free consultation on your injury claim.  
According to RCW 4.16.080 the statute of limitations for injury matters is three years. That means that you must file or resolve your case before the expiration of that time or it will be barred from recovery. Motor vehicle collisions, slip and fall injuries as well as other negligence based claims in Washington are limited to three years.
If the injury resulted in death, the tolling provision of RCW 4.16.200 would afford the estate an additional year to file suit.  
Medical Malpractice Statute of Limitations
Medical malpractice suits in Washington are impacted by a number of interplaying statutes that determine when a suit must be filed. There are tolling provisions with regard to discovery and death that implicate a claim. As indicated above, if the injury resulted in death, RCW 4.16.200 would permit an estate to file suit within one year of the date of death. Also, the Supreme Court in Green v. A.P.C. (American Pharmaceutical Co.), 136 Wash.2d 87 (1998) extended the discovery rule to medical malpractice claims by holding that a cause of action does not accrue until a party knew or should have known the essential elements of the cause of action: duty, breach, causation, and damages. This most often happens in missed diagnosis claims, improper device placement and other matters where the harm or negligence is not known for some time. 
Limitations for Childhood Sexual Abuse Cases
The Washington Legislature codified RCW 4.16.340 for victims of childhood sexual abuse. As read, the statute provides three years from the age of majority (18) to file suit for actions based on childhood sexual abuse. The more important tolling provision of RCW 4.16.340(c) states that a victim of childhood sexual abuse can bring a suit at any time within three years of when the victim discovered the act that caused the injury.
This has been liberally construed by Washington Courts. Specifically, The Washington Supreme Court has noted the Legislature's purpose in enacting RCW 4.16.340 was to provide a broad avenue of redress for victims of childhood sexual abuse. C.J.C. v. Corporation of the Catholic Bishop of Yakima, 138 Wn.2d 699, 712-13, 985 P.2d 262 (1999). In determining when, if and to what extent the Plaintiff connected their injuries to the abuse, it is worth emphasizing that RCW 4.16.340(1)(c) "applies a subjective standard, and requires analysis of when the victim actually discovered the causal connection." Kirchoff v. City of Kelso, Corp., No. 73666-3-I (Wash. Ct. App. Oct. 12, 2015) (citing Korst, 136 Wn. App. at 207-08; Hollmann, 89 Wn. App. at 334). Unlike RCW 4.16.080, RCW 4.16.340(1)(c) does not impose a duty on the plaintiff to discover the cause of action; rather, the question is when in fact Plaintiff discovered the connection between the abuse and their injuries. See Kirchoff, No. 73666-3-I at 11.
Although not a bright line rule, it is quite clear that actions based on childhood sexual abuse should be permitted to be tried to a jury whenever possible. Our firm has successfully recovered for victims of childhood sexual abuse well after the age of majority and well into their 60s. Our attorneys have the knowledge and experience to help you navigate these claims.
Anytime you have been injured by another person or entity it is important to know when you must exercise your rights. The attorneys at Washington Law Center are available for a free consultation to help you better understand your claim and explain the applicable statute of limitations for your case.
How Can Washington Law Center Help?
We work for you. We will always give you our best opinion but will follow your direction on which way you chose to proceed with your case. Please call the experienced attorneys at Washington Law Center for a free case review.
Ashton Dennis is a litigation and trial attorney at Washington Law Center focused on representing individuals and families who have suffered a serious personal injury or wrongful death. He was named one of the "Top 40 Under 40" by the National Trial Lawyers of Washington State and one of the "Premier 100" trial attorneys by the American Academy of Trial Lawyers in Washington. Click here to learn more about Ashton.