I Want Resolution In My L&I Claim But Does My Doctor Even Care?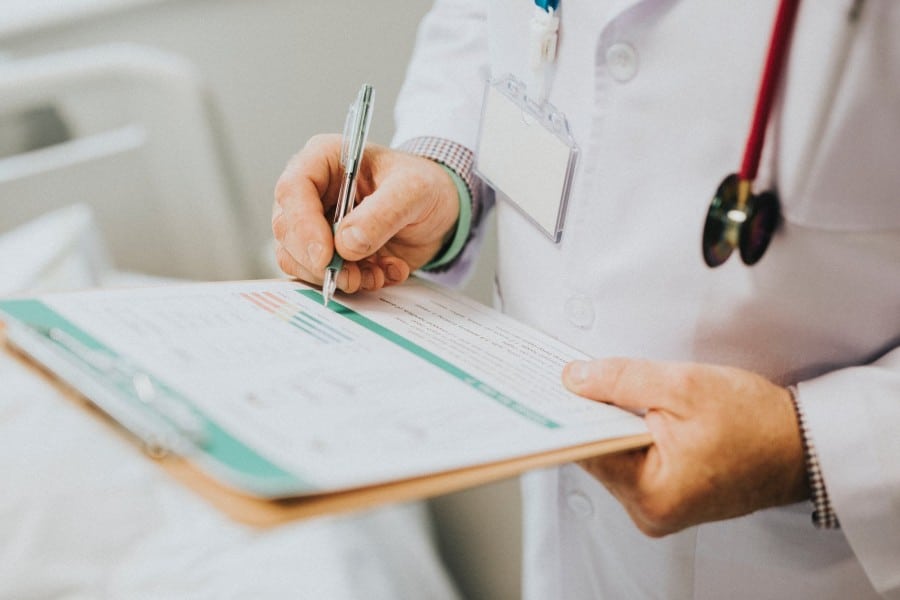 If you have been injured on the job you know how difficult it can be to feel heard. At times, your doctor doesn't seem to be listening anymore even after you followed all the instructions to get better. Why does it feel like he or she doesn't care anymore and what can you do to fix it?
Most doctors care deeply about their patients and want to do everything possible to help them heal and return to full-time employment. But doctors are human too, and their job has similarities to any other. After years of fighting with L&I, you can expect your doctor to get a little tired of filling out endless forms, dealing with their treatment guidelines, and having their suggestions being ignored or denied. So how can you help support your doctor and keep your L&I claim on track?
Express Your Gratitude For Their Assistance
This is a simple gesture that works wonders to help revitalize your relationship with your doctor. Doctors don't often hear that they are appreciated. Especially when an L&I claim is involved, your doctor is doing a lot of extra administrative work for a lower than average reimbursement rate. Whether it's filling out paperwork, talking to your claims manager, sending referrals or treatment requests, your doctor does a lot of behind the scenes work with your L&I claim. Make sure your doctor knows how much you appreciate them for are going the extra mile for you. A good relationship with your doctor could make all the difference on your claim so be sure to sincerely express gratitude at every visit.
Offer To Help Your Doctor
Even though your doctor likely knows how to handle basic L&I paperwork it's always nice to offer a helping hand, especially when more technical issues are being addressed. Make sure your doctor has the ability to get in touch with your attorney if they have questions or need someone to follow up on a treatment request. Given their busy work schedules, doctors often don't have time to talk on the phone. Your attorney and doctor should exchange multiple forms of contact information like an email address or cell phone number (when appropriate) to help eliminate phone tag and keep your claim moving forward.
For example, at Washington Law Center, doctors commonly call us to communicate what they plan to accomplish for their patients. Our attorneys can draft appropriate correspondence in the doctor's name to reflect the treatment plan with the technical legal standards that apply. Washington Law Center then emails the proposed draft back to the doctor for final review and editing, so the final product is theirs and they can stand by it.
Change Doctors For Your L&I Claim
Sometimes your doctor is no longer able to treat you. This can happen for several reasons. Sometimes your doctor needs to refer you to a specialist, requests you get a second opinion, or is stepping away from that area of practice. In some cases, your doctor simply may not know what else can be done for you. Changing doctors will have a significant impact on your claim so it should not be done hastily. Speaking with your attorney's office about possible changes will help ensure that you are transferring your care in the best way possible. An experienced L&I attorney can help you avoid the appearance of doctor shopping and keep the Department of Labor & Industries updated with all relevant claim contacts.
Regardless of your situation, having an open dialogue with your doctor is key to understanding their treatment recommendations and can help you get back to work as soon as possible. The attorneys at Washington Law Center understand the complex emotions behind choosing an attending provider. Let our experienced attorneys guide you through this process and help advocate for any doctor's requests related to your L&I case. Don't wait for treatment to be denied or allow your doctor to get frustrated when you can get competent, caring legal counsel to assist with your case.
Contact the attorneys at Washington Law Center today for your free consultation!