Involved In An Accident With A Police Car, Fire Truck, or Ambulance?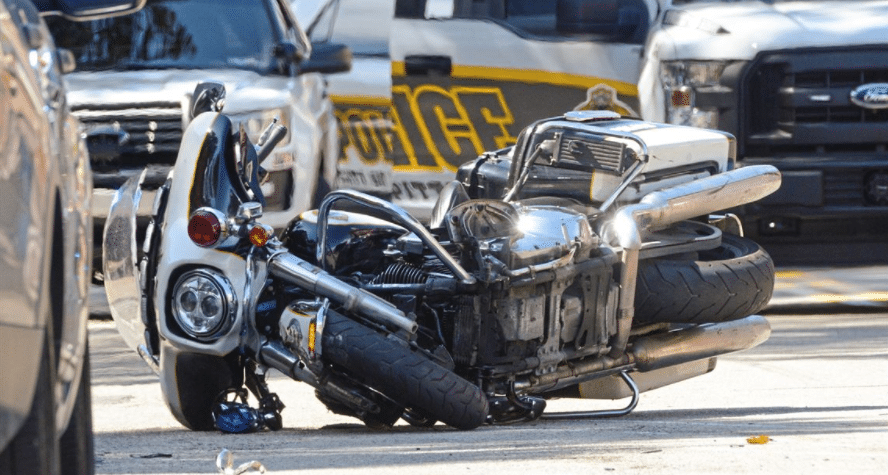 What happens if you are involved in a car accident with a police car or some other emergency vehicle? 
Being a victim of a car accident with a police car or involving an emergency vehicle can be intimidating. Civilians often assume that police officers and other first responders are afforded certain protections by law. However, police officers, medics, and fire personnel from the cities or counties where they work can be held responsible for any accidents they cause. The personal injury lawyers at Washington Law Center encourage all victims of accidents involving the police, fire, or other emergency vehicles – to seek legal assistance. 
Determining the type of accident you were injured in is our first step.  Mainly we see these three types of accidents that involve citizens and first responders:
Car and Motorcycle Accidents. 
During an incident that involves a police response, cars and motorcycles on the road can become involved in accidents with responding emergency vehicles. First responders can get tunnel vision, can be distracted by their radio or simply be travelling in an unsafe manner in order to get to the scene or capture a criminal.  According to the car accident injury attorneys at the Washington Law Center, any accident involving a police or other emergency vehicle needs to be carefully reviewed by a qualified attorney who understands response protocols and pertinent traffic laws. 
Pedestrian accident victims can suffer a significant personal injury or even be killed when they are struck by a police vehicle, fire truck or ambulance. The city, county, or state will be responsible for their injuries, as long as the victims were abiding by pedestrian law while crossing the road. 
Even though there are special bicycle lanes installed in many cities, bicycle accidents with emergency vehicles happen frequently. Bicyclists can be difficult to spot when vehicles are moving within the speed limit and markedly more difficult to see when traveling at a high rate of speed. Bicycle accident victims often have the most severe injuries based on the variance in weight and protection of a bike vs. that of a motor vehicle.  
What should you do next?
The first step to take after having had an accident with a police car, fire truck, or ambulance – is to go to the hospital. Regardless of the severity or mildness of your personal injury, our lawyers encourage you to visit the nearest hospital for two main reasons. 
Your well-being is a priority. 
An accident victim might seem OK at the time of the accident, but their body has gone through a physically traumatic experience. Oftentimes, injuries don't immediately manifest themselves with wounds that  don't show their damage for months or even years to come.. This is one reason  Washington State Law gives you up to three (3) years to file a claim after an accident. It is important to note that your case will be easier to prove if you have immediate care following an accident with a police vehicle, fire truck, or ambulance. 
  2. Proof of injury. 
 For a car or pedestrian accident victim, proof of the incident is necessary  in order to file a personal injury claim. If you do not go to the hospital after your injury, the insurance company or the party defending the city, county, or state will work to prove that the injuries were not severe or that the police officer, fireman, or medic was not responsible for the collision. 
You should never discuss or negotiate a case with the opposing party or their insurance company. Your best step is to have an experienced personal injury attorney from Washington Law Center advise you on what to do next. Our attorneys know what to say to any entity working against your best interests.  
What type of personal injury lawyer do you need? 
The accident lawyer you need is dictated by the type of accident you were involved in. There are  four main types of accident lawyers to choose from if you or your loved one become a personal injury victim.
Car Accident Lawyer

Motorcycle Accident Lawyer

Bicycle Accident Lawyer

Wrongful Death Lawyer 
 A Car Accident Lawyer 
Car accident victims would need an experienced car accident lawyer if they were involved in a collision with a police car or other emergency vehicle. The lawyers at Washington Law Center have years of experience helping people who have been in these types of accidents. With numerous successful cases, we look forward to helping you with your car accident claim.  
After an accident with a police car or other emergency vehicle, the most critical step may be to contact a car accident lawyer.
Accidents that involve emergency vehicles could take longer than regular personal injury accidents to settle. The police and fire departments are insured by the city's insurance policy, which can be very challenging for a person to  navigate. That is why the injury lawyers at the Washington Law Center encourage car accident victims to contact a car accident lawyer that will ensure that they get fair compensation.  
Motorcycle Accident Lawyer
A motorcycle accident lawyer will be required if the victim is a motorcycle driver or passenger during an accident with the police officer or other emergency vehicle. It's not relevant as to whether the collision involves a police car, police motorcycle, fire truck, ambulance or any other type of vehicle used by these departments. Motorcycle injuries can be even further severe than car injuries, as bikers are not physically protected as much by their vehicle. We encourage motorcyclists to minimize the possibility of your injuries and wear a helmet. 
Pedestrian Accident Lawyer 
If a pedestrian suffers an injury due to an accident with a police car or other emergency vehicle, they will need a pedestrian accident lawyer. Whether the accident is the fault of the pedestrian or the first responder will be determined by a judge or jury. It is important to remember that as a pedestrian, you do not cross the street where there are no dedicated lanes for crossing. 
Wrongful Death Lawyer 
A family member of a wrongful death victim can claim compensation for their death. A wrongful death occurs when the negligence of another party results in a personal injury that leads to the death of another. Since the victim themselves cannot claim justice, the closest family members are given the right to file a wrongful death claim. In such situations, the experienced wrongful death attorneys at Washington Law Center will fight to win your case. 
Contact Washington Law Center 
If you are a victim of a collision with a police car or any other emergency vehicle, contact the attorneys at the Washington Law Center at 253-476-2653. 
Our lawyers welcome you at our offices in Tacoma, Bellingham, Olympia,  Tukwila, Bothell, Vancouver, and Bainbridge Islands.
We do not receive compensation until we win your case.
Ashton Dennis is a litigation and trial attorney at Washington Law Center focused on representing individuals and families who have suffered a serious personal injury or wrongful death. He was named one of the "Top 40 Under 40" by the National Trial Lawyers of Washington State and one of the "Premier 100" trial attorneys by the American Academy of Trial Lawyers in Washington. Click here to learn more about Ashton.