The Washington Supreme Court Removes Obstacle for Slip-and-Fall Injury Victims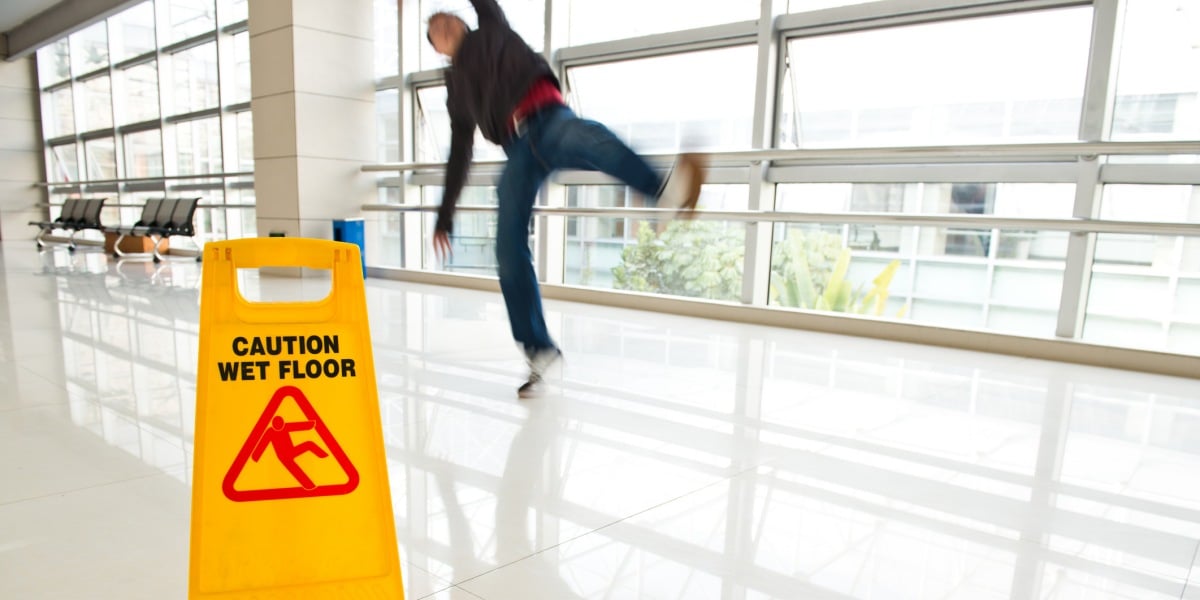 Washington Supreme Court Changes Slip-and-Fall Injury Law
Proving a business owner is responsible for your slip-and-fall injuries can be a difficult task. The Washington Supreme Court just made it easier. Before the recent decision in Johnson v. State, not only were you required to prove your injuries were caused by a dangerous condition, but unless a very limited exception applied, you needed to prove the business knew about said condition. 
The Slip-and-Fall Case Details
In Johnson v. State, customers entering the store first stepped on an outside rubber mat, passed through the doors, then walked across an inside mat before stepping onto waxed linoleum. It being wet outside, Ms. Johnson walked across both mats, and as she stepped onto the linoleum, slipped and injured herself. There was a question about whether there was water on the linoleum, but a store clerk testified that when it rained he would put out a caution sign, and that rainy days always brought in muddy footprints. The clerk had not placed a caution sign before Ms. Johnson fell. 
Slip-and-Fall Injuries Under Traditional Rules
Under traditional rules, Ms. Johnson would need to prove the store had actual or constructive notice of the dangerous condition. In other words, Ms. Johnson would need to prove (1) the store knew about the dangerous condition or (2) the store had enough time to discover it. The only way around this was to invoke the so-called Pimentel or "self-service" exception. This exception eliminates the need to prove notice if the nature of the business was such that the unsafe condition was reasonably foreseeable. Unfortunately, this exception only applied when the injury stemmed from a customer using a "self-service" area of the store – areas where customers service themselves, such as taking and replacing items from shelves. 
Ms. Johnson argued that even though she was not in a self-service area of the store when she was hurt, she should be able to invoke the exception. The Court agreed.
What This Ruling Has Changed
In essence, the Washington Supreme Court held a plaintiff can invoke the Pimentel exception – and thus avoid needing to prove notice – even when the injury does not stem from a self-service area so long as the dangerous condition was reasonably foreseeable. In many cases, this ruling eliminates perhaps the most burdensome obstacle of a premise liability case and opens the door for injured patrons to be properly compensated. 
How Can Washington Law Center Help?
We work for you. If you were injured on someone else's property, call Washington Law Center to speak with one of our experienced personal injury attorneys. We will always give you our best opinion but will follow your direction on which way you chose to proceed with your case. Please call the attorneys at Washington Law Center for a free case review.
Ashton Dennis is a litigation and trial attorney at Washington Law Center focused on representing individuals and families who have suffered a serious personal injury or wrongful death. He was named one of the "Top 40 Under 40" by the National Trial Lawyers of Washington State and one of the "Premier 100" trial attorneys by the American Academy of Trial Lawyers in Washington. Click here to learn more about Ashton.