Tukwila Sex Abuse Attorneys
Were you a victim of sexual abuse?
Whether your sex abuse incident happened recently or in the past when you were a child, the experienced Tukwila sex abuse attorneys at Washington Law Center can help.
Unfortunately, many of the places where we hope to feel the safest are the places where sexual abuse is most prevalent. If it happened to you, you're not alone. Our attorneys want to hear your story and will provide you with a safe space to talk.
 Sex Abuse Can Happen in Any City
Tukwila is a suburban city in King County, Washington that over 20,000 people call home. There are many wonderful things about living in one of the most culturally diverse cities in the United States where over 80 languages are spoken. Unfortunately, even in our most welcoming cities in Washington, there are crimes that involve drugs, human sex trafficking, and sexual abuse.
Tukwila Mayor Allan Ekberg recently partnered with other South King County cities to release a joint letter expressing their concern for the rise in crime and violence in King County. If you find yourself needing an experienced personal injury lawyer in Washington, please contact us for a free case review.
You don't have to suffer in silence. We want to know what happened to you and how it's affected your life, no matter how long ago your incident happened so we can pursue justice for you.
Washington Law Center offers a completely free, no-obligation case review with one of our compassionate and experienced sexual abuse attorneys. If you have questions that you would like answered by a lawyer, do not hesitate to contact us.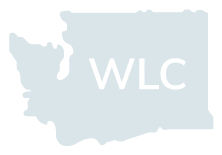 Statute of Limitations for Sex Abuse Cases in Tukwila
The statute of limitations for a case is the amount of time you have to file a lawsuit when you've been the victim of an unjust act. The state of Washington is somewhat lenient in its statute of limitations for sex abuse claims but you need to know how to apply the law.
You may have been a child victim of sex abuse years ago, but that doesn't mean you don't have options to get justice from your abuser or other liable parties like schools, churches, or other institutions. At Washington Law Center, our sexual abuse attorneys have decades of experience fighting for our clients in many types of personal injury cases. Reaching out to an attorney is the first step.
Case Results For Past Sex Abuse Victims
Sexual Abuse by School Teacher
Settlement with Marysville School District for $4,500,000 along with a written apology for sexual abuse to three students by a longtime teacher and cheerleading adviser in mid-1980s. (2022)
Youth Abused in Foster Care
D.Y. v. DSHS resulted in a $1,600,000 settlement for a man that was repeatedly abused as a child in multiple foster care settings where he and his siblings were placed. (2018)
Prolonged Child Abuse in Foster Care
In K.F. v. DSHS involving a child and his/her adoptive parents, $1,500,000 was recovered due to negligent placement in foster care that led to horrific prolonged abuse of the child. (2017)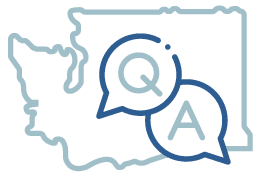 Tukwila Sex Abuse Attorney Resources
Do I Have a Case?
Questioning whether or not you were abused or if you have a case is very common. Many young people who have suffered abuse are groomed to participate in sexual misconduct in King County. Because of this manipulation, they often don't believe they are victims or don't realize it until they are adults. We believe victims deserve justice for all forms of sexual abuse.
Every case is different but meeting with a sex abuse attorney can help you get the answers you seek and provide you with legal options.
Why Seek Relief Now for Childhood Sexual Abuse?
As a victim of sexual abuse, you deserve to be heard. It's not too late to talk to a sex abuse lawyer in Tukwila. We encourage victims to pursue their sex abuse claims and seek relief so abusers are held accountable. It will allow you to take back the power from your abuser while finding a way to heal from your trauma.
You deserve a happy life no matter what challenges you've faced in the past. Let our Tukwila sexual abuse attorneys get you the justice and compensation you're owed!
Who Can Be Held Accountable for Sexual Misconduct?
Depending on the sexual abuse case, there are a variety of different parties who can be held accountable for sexual misconduct. Our Tukwila sexual abuse attorneys have presented claims not only for the abusive misconduct but also for the institutions that failed to protect you. This may include any of the following scenarios.
Failure to monitor particular individuals at schools, hospitals, churches, or other institutions as well as extracurricular clubs like the

Boy Scouts

 or sports teams

Failure to train employees in the oversight of children

Failure to report suspected abuse

Sexual discrimination

or

sexual harassment by a landlord or employer

How Long Do Sex Abuse Claims Take?

Like anything dealing with the law, there is no specific time in which a claim will resolve. However, we often see cases take one of two paths.
Pre-litigation Settlement
Pre-litigation settlements are typically a confidential process. Our Tukwila attorneys will investigate a claim and present it to the at-fault party before filing a lawsuit. This usually leads to an amicable settlement that both parties can agree to. There's no hard rule but pre-litigation settlements are typically done in a much shorter time span than a trial.
Formal Lawsuit
Once filed, a trial date is set for approximately one year. With a lawsuit, an abuse victim will have access to court-sanctioned evidence gathering. Washington Law Center attorneys prepare for trial from day one so that we can see your case through if fair compensation is not offered. Ultimately, a jury will decide who is at fault and whether to award damages.
No matter which path you take, our Tukwila sex abuse attorneys will discuss all options so you can choose which option may be best for you and your family.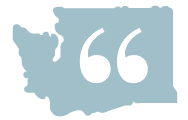 It is so difficult to personally endure this type of litigation process but with WLC's compassion, professionalism, expertise, responsiveness and friendship we felt so much support through it all. They worked so hard to obtain fair settlements on both of our cases and we are forever grateful for their commitment to their clients.
Best Sex Abuse Lawyer Near Me
We sincerely hope you never need to seek our help but should you need legal assistance for your sex abuse claim, please don't hesitate to contact us or stop by one of our office locations. Our Tukwila personal injury law office is conveniently located off the west valley highway or the 405 highway.
Washington Law Center has over a decade of experience representing sexual abuse victims across Washington state. Best of all, you pay no fee until we win your case.
Call us today for a free case review or submit your information online.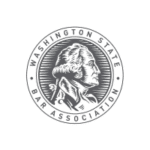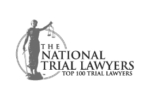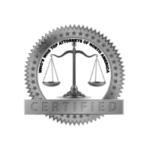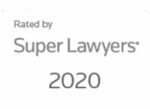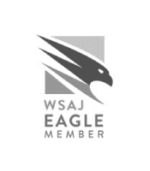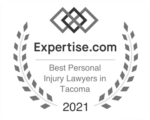 OVER $100 MILLION AWARDED TO OUR CLIENTS BY VERDICT, SETTLEMENT, INJURY PENSION OR JUDGMENT