School Abuse Lawyers in Washington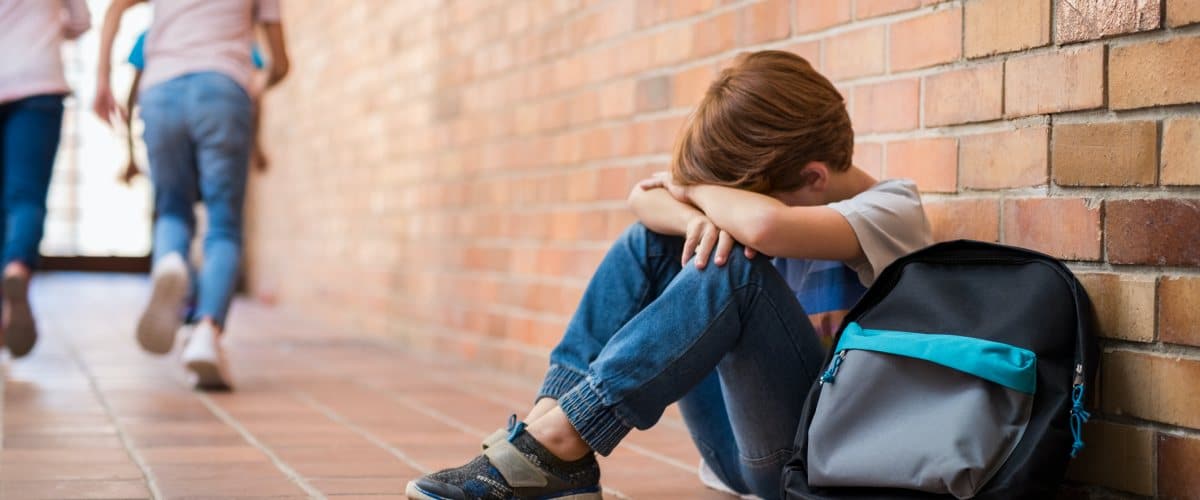 Washington School Abuse Lawyers
Washington Law Center's school abuse lawyers proudly represent victims of all forms of abuse and discrimination at school. Washington has always had strong laws and policy against discrimination but our Supreme Court has reaffirmed that schools have a very stringent duty to protect our children and prevent abuse. If the abuse is not prevented, schools are most certainly held accountable.
Washington Law Against Discrimination in Schools
The Washington Law Against Discrimination (WLAD) shields against all manners and forms of discrimination. Public schools are included in the statutory definition of 'public.' Although jurisprudence regarding recovery and liability under WLAD continues to evolve, sexual harassment has long been considered a form of sex discrimination.
Following the decisive Court of Appeals ruling in Floeting, victims of discrimination in public places may bring claims against the employers of their abusers under a theory of strict liability.
Who Is Liable In School Abuse Cases?
School districts are also strictly liable for the sex-based discriminatory acts of their employees. The recent decision in W.H. v. Olympia School District held as much.
There, the United States District Court for the Western District of Washington certified two questions to the Washington Supreme Court:
(1) "May a school district be subject to strict liability for discrimination by its employees in violation of the WLAD?" and (2) "If a school district may be strictly liable for its employees' discrimination under the WLAD, does 'discrimination' for the purposes of this cause of action encompass intentional sexual misconduct, including physical abuse and assault?"
School Abuse And Discrimination Ruling
In an indomitable 9-0 ruling, the Court found (1) the state legislature abrogated sovereign immunity; to the extent any sovereign immunity could shield state entities including school districts from the strict liability imposed by WLAD, the plain language of WLAD imposes that same liability; and (2) relying on Floeting, that sexual abuse and assault inarguably constitute sex discrimination; by its very nature of treating certain persons unfairly because of their sex, intentional sexual misconduct amounts to sex discrimination. Because sexual harassment is one form of intentional sexual misconduct amounting to sex discrimination, it follows logically that other forms of like abuse therefore constitute sex discrimination as well.
How Much Does A School Abuse Lawyer Cost?
Given the definition of sex discrimination as articulated by the Court under WLAD, the strictly liable employers of discriminatory bad actors should compensate the victims of that abuse as swiftly as possible.
The W.H. v. Olympia School District and Floeting decisions give victims of sexual abuse by and in relation to Washington public schools strong WLAD claims for relief. The rulings expanded the public accommodation protections afforded by WLAD to now unequivocally cover employer school districts as places of public accommodation. Because WLAD plaintiffs are entitled to attorneys' fees if they prevail in their discrimination claims, the victims of sexual assault by school districts are encouraged now more than ever to hold their sexual abusers responsible.
Typically a plaintiff has to pay their own attorneys' fees to prosecute a civil claim, but WLAD greatly enables plaintiffs through its purpose of eradicating discrimination by shifting the attorneys' fees burden from the plaintiff onto the defendant. Therefore, school districts are heavily incentivized to settle righteous discrimination claims. Consistent with the purpose and interpretation of WLAD, private and state entities employ perpetrators of sex discrimination at their own grave peril.
Working With Washington Law Center
Washington Law Center is relentless in pursuit of recovery for victims of sexual abuse. Although all cases are unique in facts and value, we encourage you to look at our results for Washington abuse victims. We strive to treat such victims with dignity, sensitivity and respect given the traumatic nature of sex abuse. If you or your children are victims of sexual abuse, we take your injury very seriously. Give us a call at 253-476-2653 for a free consultation.
Ashton Dennis is a litigation and trial attorney at Washington Law Center focused on representing individuals and families who have suffered a serious personal injury or wrongful death. He was named one of the "Top 40 Under 40" by the National Trial Lawyers of Washington State and one of the "Premier 100" trial attorneys by the American Academy of Trial Lawyers in Washington. Click here to learn more about Ashton.