Tacoma Biking Accident Attorney
If you or a loved one have been hurt in a biking accident, you must contact an experienced personal injury lawyer as soon as possible.
You have rights as a victim that big insurance companies don't want you to know about or take advantage of. That is why you should speak with one of our experienced personal injury attorneys immediately.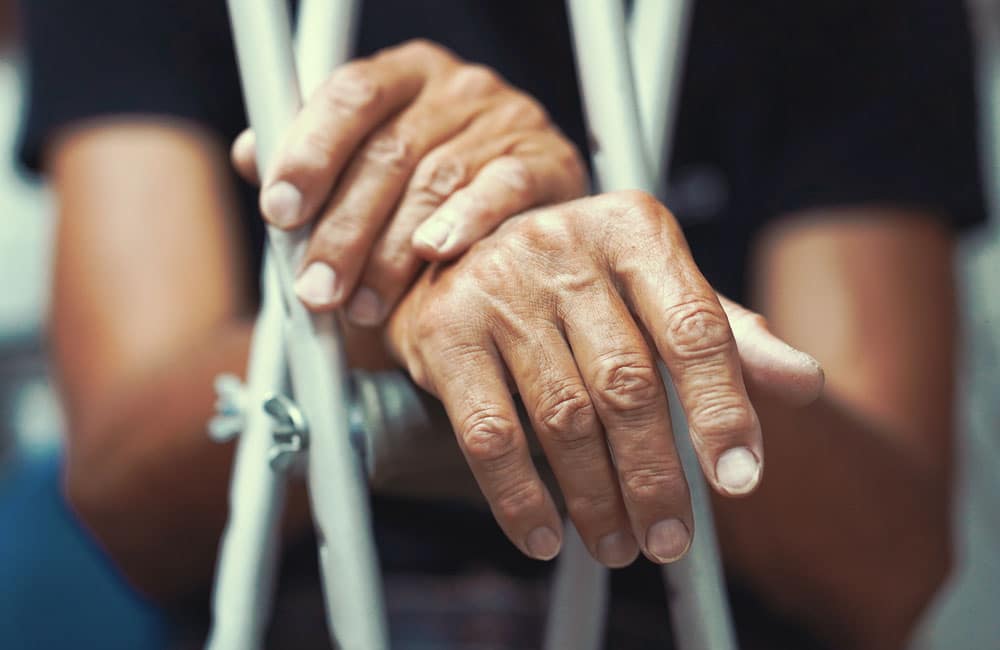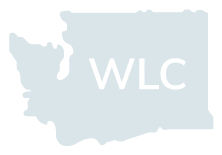 Experienced. Dedicated. Persistent.
If another person's actions caused you harm, we would like to hear from you. Our team of experienced personal injury lawyers will maximize the monetary compensation for any injuries you have suffered as allowed under Washington law. Our attorneys are highly rated, experienced litigators with a long record of success. 
Contact our Tacoma, Washington legal team online here, or call us at 253-476-2653 to get the legal help you need. In addition, we offer Free Consultations and are available 24/7.
Biking Accidents in Tacoma, WA
In recent years, the bicycle has gained great popularity not only amongst the younger generation but also among the elderly. It has proven to be a great alternative to the commonly used methods of transportation. One of the greatest benefits of biking is the exercise it provides while one reaches their destination. It is time and cost-efficient, and friendly to the environment. Specifically during the pandemic, according to a StreetLight report,  the U.S has experienced a "bicycle renaissance" with a 26% increase of its use from the previous year. Yet with the increase in the number of bicycles used, so does the number of accidents that occur yearly. 
Washington is considered one of the safest and bike – friendliest states. The League of American Bicyclists has named Washington the number 1 bike-friendly state of the nation, for 8 years in a row. But fatal bike accidents have increased in the state by 50% since 2014, most caused by the surrounding methods of transportation. The personal injury attorneys at the Washington Law Center in Tacoma, have represented multiple biking accident accidents successfully. We are aware of the many parties involved, and the complications that could arrive after a biking accident. 
Read more about Tacoma
Tacoma Washington is a beautiful bustling city in Washington State. It is the county seat of Pierce County, Washington. Tacoma boasts a population of around 200,000 thousand and sits on the Puget Sound about 30 miles southwest of Seattle. Tacoma is the third-largest city in Washington State and the center of the South Sound business hub. Tacoma has long been a gateway to the Pacific and boasts the state's largest port. Tacoma was once considered the "City of Destiny," as it was the Western terminus for the Northern Pacific Railroad. 
Choosing A Biking Accident Attorney
When choosing a law firm or an attorney, the competency and experience of the firm is crucial. It is in your best interest to hire someone that can represent you best. The attorneys at the Tacoma Washington Law Center, are highly – experienced professionals at personal injury lawsuits. Our lawyers have won a recent $ 25,000,000 successful workplace personal injury case, which is the largest recorded recovery settlement in our jurisdiction. 
It is equally important to have good communication and feel support and trust from your attorney. Going through an injury lawsuit can be a long and stressful process. Therefore, it is best to choose a person you will feel comfortable with to guide you and support you along your journey to financial and physical recovery. In Tacoma, find the Washington Law Center near you, and receive a professional and pleasant experience with the top attorneys in the state. The attorneys at the Washington Law Center have years of successful experience with biking accident lawsuits. Their mission is to give back to the community, with ensuring the best outcome for you and your loved ones.  
Going through an accident is a difficult process, fighting to recover can be exhausting. Fighting for your rights as a citizen, combined with everything else, can be overwhelming. Seek professional help with leading biking accident attorneys at the Washington Law Center, for a better future.
The law limits the amount of time you have to file a personal injury claim, so please don't hesitate to call for a free, no-obligation case consultation.
Biking Accident Injuries Throughout Washington State
Although millions of people ride bikes regularly, they can be dangerous. A biking accident can result in numerous kinds of injuries.
Biking injuries can come in various forms, both physical and psychological. The Washington Law Center's personal injury attorneys in Tacoma, are professionals at protecting and fighting for your rights and well-being, ensuring a safe and stress-free post-accident period. Often you could be entitled to a monetary gain that might not be known to you unless you contact professionals. For your best interest, document your biking accident experience completely. It is understandable that under a heavy trauma or a distressed state of mind, it is difficult to focus on such things.
However, we believe that it is crucial to first get medical care and register with a hospital, as that gives further solidity to your case. The next step would be to contact an attorney or a law firm, which will take care of the necessary tasks thereafter, as you can focus on your recovery. 
Some of the more common biking accident injuries are as follows: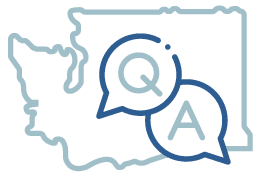 Biking Accident Injury Attorney FAQ
Can I afford a Tacoma biking accident injury lawyer?
Yes, you can! Our policy at the Washington Law Center is to win your case before you pay any fees or costs. Our local attorneys work on a type of fee structure called a Contingency Fee arrangement. That means you pay us nothing unless we win your case.
How much time do I have to file a claim for my injuries?
Washington law limits the time you must file a personal injury claim. An injured victim has generally three years to file a personal injury claim under the law.
We, lawyers, call this law the Statute of Limitations, and it bars a claim filed after the time limit is up. The three-year time limit runs on the date of accident or injury. Other claims, like Wrongful Death or Medical Malpractice, may have shorter time limits.
Like most things in law, there are exceptions to the rules, so it is always important to contact an experienced Tacoma, Washington personal injury lawyer soon after an injury.
How much money is my accident injury case worth?
Every case in Tacoma is different. The compensation available to you will be based on a variety of factors, including the severity of your injuries. Our attorneys will sit down with you to walk you through the entire process, and ultimately show you the value of your case.
What are types of personal injury damages?
Damages for a personal injury make an injured victim "whole," again to the maximum extent possible through financial compensation. There are various damages in Tort law we lawyers learn in law school, but essentially an injured person's damages will be economic, like medical bills, or lost wages, and non-economic damages, such as pain and suffering or emotional distress.
The following are common personal injury damages our attorneys recover in Tacoma. 
Lost Wages

Medical Bills

Employment Loss

Rehabilitation Costs 

Pain and Suffering

Psychological or Emotional Distress (PTSD)

Loss of the Enjoyment of Life

Temporary or Permanent Disability

Vision or Hearing Loss

Loss of Consortium 

Disfigurement or Amputation

Wrongful Death
What to Keep In Mind When Working With An Attorney
When working with an attorney keep in your mind these things: 
Do not be afraid. The

personal injury attorneys

are there to represent your best interests and to protect you. 

Tell the truth and be cooperative. There are things beyond your control, and the truth can always come out. Therefore, it is best for your attorney to know what happened, as that can give you an advantage on your lawsuit. 

Be patient and trust the process. Your attorney is a well-educated professional, who is experienced with biking accidents. Even though it is often difficult to let go of control, just like you would trust your doctor, trust your

attorney

. 
Confidentiality is an important factor when going through a lawsuit, and a personal injury lawsuit is no exception to that. The information shared should be only between you and your personal injury attorney. It is advised not to share your experience with others that could be used against you.
What makes Washington Law Center different?
We are dedicated Personal Injury Lawyers. It is all we do. 

Your legal representation is based upon your desires and wishes. We work for you. 

Our law firm is one of the largest and most experienced personal injury law firms in Washington. Size matters! 

We have decades of experience handling personal injury cases.

You will receive regular communication throughout your case, from start to finish.

We

never charge a fee

until we win your case. We cover all the litigation costs associated with your personal injury lawsuit until we win the case. 

The lawyers at the Washington Law Center have a documented history of successful litigation.  

If you are too sick or injured to come to our office, we offer virtual meetings online, and we offer in-person out-of-office meetings at the hospital or your home. 

Our entire law firm is client-focused and client-centered. We offer personalized service to every personal injury client. We make your life easier.

Not all firms are the same

!

We have a very skilled and talented legal team that will work on your injury matter. 

We are passionate and committed to seeking justice in every case.

Our attorneys are not afraid of trial and will gladly accept challenging cases. 

You will receive experienced, knowledgeable, and skilled service from respected Tacoma personal injury attorneys.
More Resources
We regularly keep clients updated on legal news on our personal injury blog. Our lawyers encourage you to read and educate yourself about a potential lawsuit or accident. However, every legal case is different and complex so you can't rely on blogs alone. We strongly advise you to speak to our attorneys as soon as possible following an accident or injury in Tacoma.
Experienced Injury Attorneys in Pierce County
Washington Law Center fights for injured victims involved in accidents due to someone else's negligence, including big businesses, government agencies, and municipalities, who can be held responsible.
We offer a free case review. Our injury attorneys are happy to help answer your questions and get you the help you deserve. Reach out today!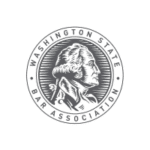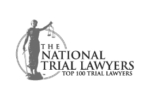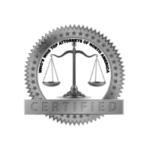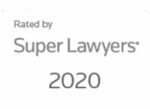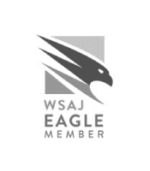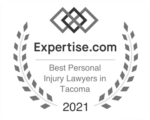 OVER $100 MILLION AWARDED TO OUR CLIENTS BY VERDICT, SETTLEMENT, INJURY PENSION OR JUDGMENT