Washington School Injury Attorney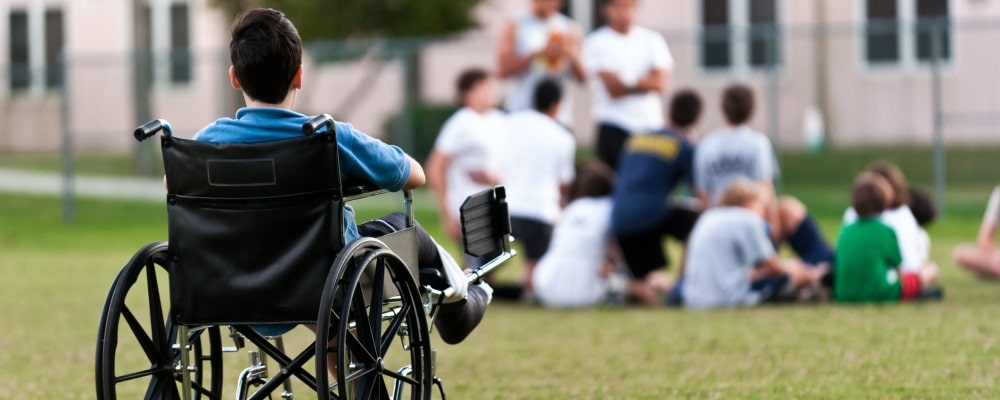 My Child Was Injured At School. What Should I Do?
If your child has been injured at school it is critical that you consult with an experienced school injury attorney to discuss your options. Every case is unique and requires an analysis of the facts. With that, the Washington Supreme Court has stated time and time again that schools have a solemn duty of care for its students. Washington Law Center has represented children that have suffered a wide array of injuries while attending school. 
Experienced School Injury Attorneys in Washington
Our firm and attorneys have represented children that have been bullied, been injured by teachers, by equipment, or participating in a variety of school based activities. If your child has been injured at school, the attorneys at Washington Law Center will provide you with a free, no obligation consultation regarding your claim. We will take time to understand your unique circumstances while giving you a professional interpretation of how legal protections apply to you. 
How Does Washington State Law Treat Injuries at School?
Below is a brief summary of how the law interprets Washington school injury laws.
The Relationship Between A School District and a Child
To determine the school's duty, two factors are considered: the relationship between the parties and the general nature of the risk. McLeod v. Grant County School Dist. No. 128, 42 Wn.2d 316, 319, 255 P.2d 360 (1953).
In the case of a relationship between a school district and a child, the relationship is not voluntary; the child is compelled to attend school. Id. The child must abide by the school's rules. Id. As such, the protective custody of teachers is mandatorily substituted for that of the parent. Id. "A duty is imposed by law on the district to take certain precautions to protect the pupils in its custody from dangers reasonably to be anticipated." Briscoe v. School Dist. No. 123, 32 Wn.2d 353, 362, 201 P.2d 697 (1949).
It's A School's Duty To Take Precautions To Protect Students
A school has a duty to identify dangers which may reasonably be anticipated, and then to take precautions to protect those in its custody from such dangers. McLeod, 42 Wn.2d at 320. The sequence of events which bring about an injury need not be foreseeable. Id. at 322. The manner in which the risk culminates in harm may be unusual, improbable, and highly un-expectable from the point of view of the actor at the time of his conduct. Id.. Yet, if the harm suffered falls within the general danger area, there may be liability. Id.
The duty imposed under the district – student relationship is one of reasonable care: as it supervises the pupils within its custody, the district is required to exercise such care as a reasonably prudent person would exercise under the same or similar circumstances. J.N. v. Bellingham School District No. 501, 74 Wn. App. 49, 57, 871 P.2d 1106 (1994).
Was The School Injury Foreseeable?
However, the duty to use reasonable care only extends to such risks of harm as are foreseeable. Id. In order to establish foreseeability, lithe harm sustained must be reasonably perceived as being within the general field of danger covered by the specific duty owed by the defendant." Id. (citing Maltman v. Sauer, 84 Wn.2d 975,981,530 P.2d 254 (1975).
A school district's duty requires that it exercise reasonable care to protect students from physical hazards in the school building or on school grounds. [I]t also requires that the district exercise reasonable care to protect students from the harmful actions of fellow students, a teacher, or other third persons. However, the district is not liable merely because such activities occur. Rather, the district will be liable only if the wrongful activities are foreseeable, and the activities will be foreseeable only if the district knew or in the exercise of reasonable care should have known of the risk that resulted in their occurrence. Peck v. Siau, 65 Wn. App. 285, 293, 827 P.2d 1108 (1992).
In McLeod v. Grant County School District, a young girl was raped in a dark room under a set of bleachers at recess. The issue was whether the District should reasonably have anticipated the dark room might be used for acts of indecency. The District argued that it was a criminal intervening act which caused the rape and so there should be no liability. McLeod, 42 Wn.2d at 320-21. The Washington Supreme Court held that the general field of danger was a darkened room under a set of bleachers which may have been used during periods of unsupervised play for acts of indecency between school boys and girls. Id. at 322. The court held that if the school should have reasonably anticipated that the room might be used for indecent acts, then the fact that the particular harm turned out to be forcible rape rather than some other act of indecency is immaterial. Id.
Clearly, not all school injury claims are the same. We encourage you to seek a free consultation with the attorneys at Washington Law Center to discuss your child's school injury claim. We are here to help you when you need it most. Call or contact us today!
Complimentary Case Review with an Injury Attorney
The experienced trial attorneys of Washington Law Center can help! Contact us today to ensure you are properly informed and prepared for your lawsuit.
Ashton Dennis is a litigation and trial attorney at Washington Law Center focused on representing individuals and families who have suffered a serious personal injury or wrongful death. He was named one of the "Top 40 Under 40" by the National Trial Lawyers of Washington State and one of the "Premier 100" trial attorneys by the American Academy of Trial Lawyers in Washington. Click here to learn more about Ashton.