Lakewood Motorcycle Accident Injury Lawyer
If you or a loved one has been injured on a motorcycle due to the negligence of someone else, you should contact a personal injury lawyer at Washington Law Center as soon as possible.
You have rights as a victim that big insurance companies don't want you to know about or take advantage of. That is why you should speak with one of our experienced motorcycle accident injury attorneys immediately.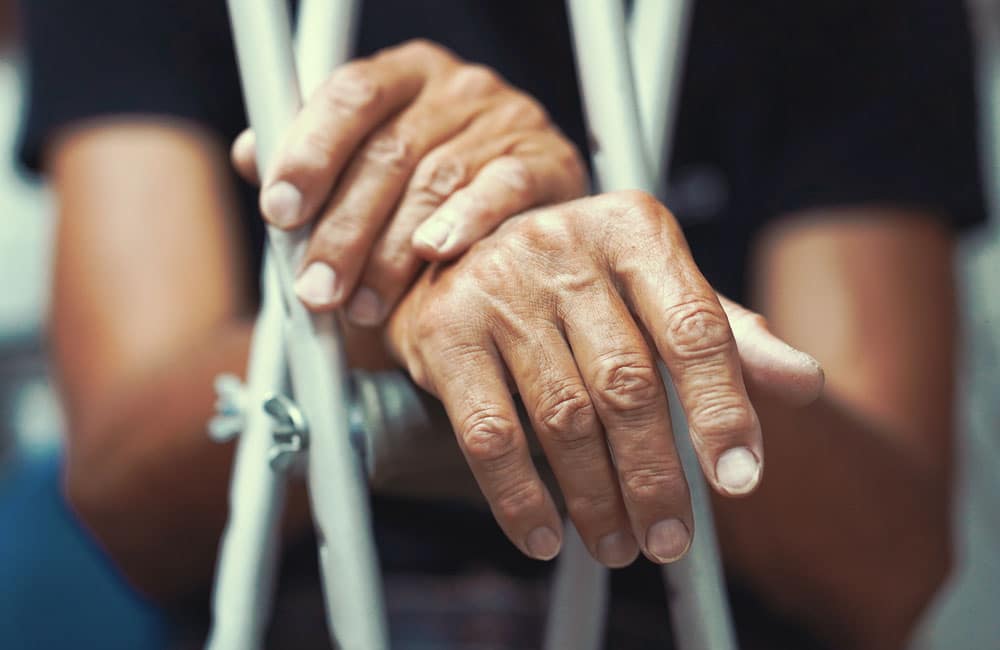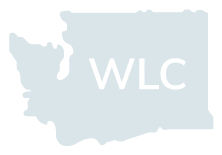 Experienced. Dedicated. Persistent.
Our attorneys have decades of experience representing motorcycle accident victims in Lakewood and throughout Washington. We have helped people just like you and we have documented success in making sure riders have the support they need to heal and rebuild their lives.
Lakewood is the second-largest city in Pierce County.
Lakewood residents enjoy their bit of cushion from the fast-paced life of Seattle and Tacoma but are still close to the big-city life. The city of an estimated 61,000 people sits about an hour's drive south of Seattle and commuters work in just about every city in the surrounding area.
Read more about Lakewood
There's plenty to do on the weekends for all types of residents, including plenty of open road and interesting loops for a motorcycle trip. There's the natural beauty supplied by the mountains and coastline and the many scenic lakes in the city limits such as American Lake and Lake Steilacoom offer tempting routes for motorcyclists of all experience levels around Lakewood. Interstate 5 nearby also provides riders with easy access to Olympia or Tacoma when needed.
Injured In A Motorcycle Accident That Wasn't Your Fault …
Lakewood does its best to avoid the problems and mistakes of bigger cities, but traffic accidents are one hazard that can target anyone in the Puget Sound region.
There really are no "freak accidents" when it comes to collisions, especially for motorcyclists constantly having to steer clear of bad drivers. These accidents are often the fault of a driver behaving carelessly or recklessly and not looking out for anyone on a bike.
Contact us today for a free, no-obligation case consultation with an experienced motorcycle accident injury lawyer in Lakewood.
Never give a representative from an insurance company a recorded statement before talking to an attorney. Insurance reps are hoping you say something that can be twisted into testimony to be used against you later.
Contact us today for a free, no-obligation case consultation with an experienced personal injury lawyer in Lakewood.
Supporting Motorcycle Accident Injury Victims in Lakewood
The Washington Law Center team of lawyers and paralegals have the experience, knowledge, and resources to help you win your fight against car insurance companies and their agents. Our sizable staff uses their attention to detail and their knowledge of local roads and local laws to take on giant insurance providers while still giving you the personalized attention your case deserves.
Tell us what happened to you. We listen to our clients and will go over the best options for you to make sure you don't suffer alone and without support. We immediately start the work it takes to build a strong case by employing the most skilled investigators and experts in the industry.
We put in this preparation to prepare your case for trial if necessary or to earn a fair settlement from an insurance company. Unlike some personal injury firms or lawyers, we don't accept lowball offers from adjusters and are not afraid to go to trial when necessary.
There are a wide variety of injuries from head to toe that motorcyclists can suffer in an accident. Here are some of the most common of those injuries: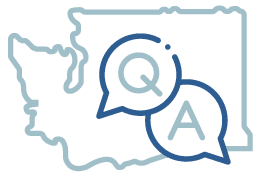 Motorcycle Accident Injury Attorney FAQ
What Are Common Motorcycle Accident Injuries?
Traumatic Brain Injuries:

These can include anything from penetrating skull fractures with fragments or foreign objects in the brain to concussions. 

Spinal Cord Injuries:

A spinal cord injury can be partial or complete. A partial tear will render a victim a paraplegic. A complete tear will result in quadriplegia. 

Fractures and Amputations:

Motorcycle accidents commonly result in extremity fractures that are caused by impact with another vehicle, the road, or a stationary object. Some fractures are so severe that a limb is traumatically amputated. Other fractures might require surgical amputations.

Internal Organ Damage:

Along with fractured ribs, blunt force trauma from a motorcycle crash can cause internal organ damage and severe bleeding. Lifesaving emergency surgery is often needed.

Road Rash:

This type of injury consists of cuts and abrasions from sliding on the roadway. Contamination from road rash can cause severe infection, hospitalization, and scarring.

Wrongful Death:

It's not unusual for motorcycle accident injuries to be fatal. The laws of the State of Washington provide for substantial compensation in the event that the death of a motorcyclist is caused by a careless and negligent person or legal entity. This compensation would be granted to close family members like a spouse or children of the victim.
The seriousness of these possible outcomes can't be ignored and the consequences can last a lifetime. If you file a claim for damages and are able to secure compensation through a settlement or through a court verdict you can be awarded support for the many hardships you've endured. 
You can receive compensation for things like hospital bills now and any care expected to be needed in the future. You can also receive money to cover the enormous costs a physical disability can bring with it. Assistance with physical therapy, medical equipment for the years ahead, and even job training if you end up having to change careers are all taken into account. 
Your injuries can also earn help with the paychecks you've missed while having to be out of work while you heal. This can include any missed hours expected in the years to come. Emotional and physical suffering can also factor into a settlement or award. You may understandably be experiencing extreme anxiety and depression after what you've been through. The costs of counseling can be included.
Are insurance companies prejudice against motorcyclists?
 Insurance firms are known to target innocent motorcyclists and attempt to blame them for their own accidents. They try to draw on stereotypes that paint all motorcyclists as unsafe motorists who take chances on the road. That's not true of course, but if an insurance company can point the finger at you and away from their policyholder they can save themselves a lot of money. They may only be trying to get you to accept 25% of the fault in an accident, but even that much takes compensation out of your pocket and puts it right back into the insurance company's bank account.
To combat these unfair practices, our lawyers go the extra mile to secure physical evidence, documents, and witness testimony to protect the rider from false accusations. A police report will be one of your most important documents if a case goes to trial. Make sure to give the officer who responds to your accident every detail you can. Including if you saw the at-fault driver on a cellphone, or somehow otherwise distracted when they hit you. Also, tell the officer if the driver appeared to be speeding or weaving through the lanes.
Can I afford a personal injury lawyer after a motorcycle accident in Lakewood?
Yes. You pay no fees unless we win your case. There's no up-front cost to you. It's a type of fee structure called a Contingency Fee arrangement. It means we don't get paid unless you get paid.
How much time do I have to file a claim for my motorcycle accident injuries?
Washington law puts a statute of limitations on the time you have to file after an accident. An injury victim has up to three years from the date of the accident to file a claim. If the three years are up, any claim filed will probably be thrown out unless there are extenuating circumstances.
Should I wait years before filing a motorcycle accident claim?
No. You should file as soon as you are able. The longer you wait the harder it will be for your attorney to collect evidence, keep tabs on witnesses, and secure documents. Also, the sooner you get your claim to an insurance company the sooner you can hope to receive compensation.
Washington State Law puts a limit on how long you can wait to file a claim after a motorcycle injury. Don't lose out on valuable compensation by waiting too long. Contact us for a free consultation as soon as possible.
Are there more resources for handling my motorcycle accident injury?
Our personal injury blog is another great resource on legal news and what changes in laws may mean for your case. Our lawyers encourage you to know your rights and the legal options available to you after an accident. You should be informed as much as possible on potential lawsuits and accident claims so that insurance companies don't have any room to take advantage of you. Educate yourself and speak to our attorneys as soon as possible following an accident or injury in Lakewood.
Experienced Motorcycle Accident Injury Lawyer in Lakewood
Washington Law Center fights for injured victims involved in motorcycle accidents due to someone else's negligence, including big businesses, government agencies, and municipalities, who can be held responsible.
We offer a free case review. Our personal injury attorneys are happy to help answer your questions and get you the help you deserve. Reach out today!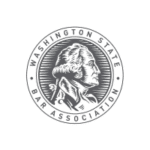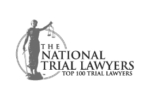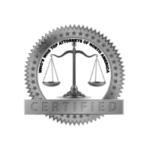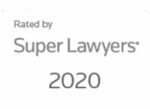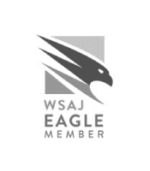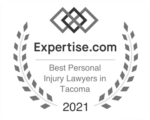 OVER $100 MILLION AWARDED TO OUR CLIENTS BY VERDICT, SETTLEMENT, INJURY PENSION OR JUDGMENT