We Can Help You Fight Your Ability to Work Assessment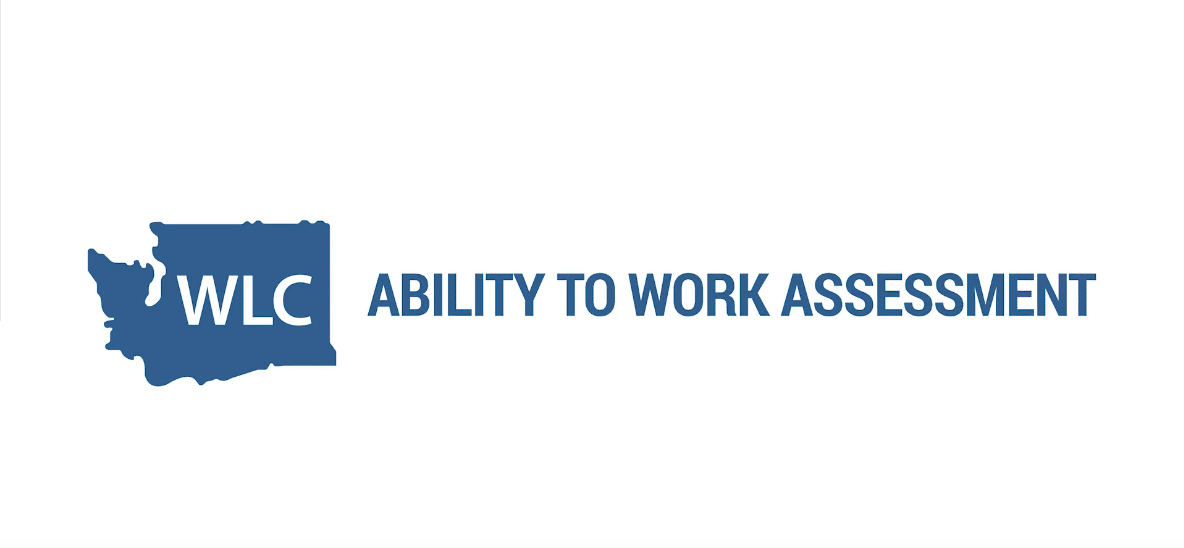 What is an Ability to Work Assessment (AWA) under the Industrial Insurance Act?
Injured workers often get assigned a Vocational Rehabilitation Counselor (VRC) in their industrial insurance claim. The purpose of this assignment is often to perform an Ability to Work Assessment. The outcome of this assessment will literally determine whether the injured worker is allowed to remain on time-loss benefits and retrain for lighter work, whether they are recommended for a lifetime of injury pension benefits, or whether their L&I claim will close with a recommendation that they can still work despite the serious limitations caused by their industrial injury or occupational disease.
During the AWA, the VRC determines if the injured worker remains employable, as that term is defined under the Washington Administrative Code. The VRC completes this analysis while considering the return to work "priorities" laid out in the Revised Code of Washington. Those priorities involve getting the injured worker back to work with the least possible expense to the State of Washington or to the Self-Insured Employer (SIE). A return to work with your employer in the job of injury or perhaps some other accommodated employment are two priority return to work options which are considered lower cost. They are therefore preferable to the Department of Labor & Industries and SIE than would be the option of retraining or placing the worker on a pension.
If a VRC has been assigned in your L&I claim, the experienced L&I attorneys at Washington Law Center can assist you to obtain the best possible result for your case. We will fight against AWA analysis which is contrary to the interests of our client. We will do this by reviewing and challenging any incorrect job analysis, labor market survey, transferrable skills finding or pre-job modification recommendation made by the VRC. We will work with your doctor to establish your true residual functional capacity for full-time work, commission our own expert reports where appropriate, and even if you can still do some form of employment, we will fight to get you the very best terms available during your Ability to Work Assessment (AWA).
What we fight for depends on what our client wants. 
There are cases in which our client desperately wants to try and work, so we fight for retraining.
There are cases in which our clients don't want retraining but simply seek to leverage the possible costs of that retraining against the probability of receiving the highest-possible permanent partial disability (PPD) award or CRSSA Settlement (Claim Resolution Structured Settlement Agreement) as may be available.
There are cases in which our client believes they can no longer work, or that they shouldn't have to do so any longer because of a combination of advancing age and the fact that they are now at elevated risk of serious re-injury, so nobody should rightly force them to take that chance.
Hiring an L&I Attorney Sooner Rather Than Later
Ability to Work Assessments are technical matters with plenty of opportunities for an experienced L&I attorney to assist the injured or ill worker in obtaining the best possible outcome based upon the wishes of the worker. Please keep in mind that the sooner we are hired, the more likely it is that we can help obtain your preferred outcome. Those who wait to hire an attorney until the point that they must mount a "rescue operation" will likely face higher litigation fees and other expenses than if they hired an attorney immediately.
At Washington Law Center, we have secured retraining benefits for thousands of workers, won millions of dollars in settlements and injury pensions for workers that were previously being resisted by the Department of Labor & Industries or Self-Insured Employer.
If a VRC has been assigned to your L&I claim, we can make you more powerful. Call for your free labor and industries case assessment today.
Disclaimer: the outcome of any case is dependent upon the facts of that case.  Past results do not guarantee future performance.