Vancouver Car Accident Injury Attorneys
Injured in a car accident that someone else caused?
If you live in Vancouver, Washington you most likely need to commute to work. You may also drive to take in the beautiful surrounding of the Clark County area. The more you drive the higher the risk of being involved in a car accident caused by another driver. 
If you or a loved one has been injured in a car accident that was not your fault, don't let an insurance company take advantage of your unfortunate situation. 
Free Car Accident Injury Case Consultation
Washington Law Center offers a completely free, no obligation case review to all car accident victims with an experienced car accident injury attorney.
Our attorneys have helped many Vancouver residents get the compensation they deserve when they experience a loss or are injured in a car accident. We can help you too!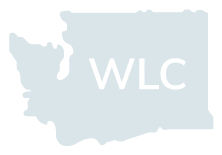 Is The Insurance Company On My Side?
Insurance companies set out to make as much money as they possibly can. To do so, they need to settle your case in as little time and for as little money as possible.  They will do their best to jeopardize any payments for your pain and suffering, lost compensation, any change in your quality of life, and all of your medical expenses related to the car accident. 
Hear directly from a Washington Law Center client about their experience with the insurance company after they were injured in a car accident.
Car Accident Injury Client Testimonial
"Ashton was completely awesome. I was involved in a collision where the other driver failed to yield and struck my vehicle, pushing it into an electric pole and totaling it.
SHOW MORE
She admitted fault and was cited. Witnesses at the scene corroborated the events. Despite all this, her insurance company claimed to not have enough info to determine fault! I provided all the info I could including the police report but got absolutely nowhere after numerous calls and email exchanges. After 3 days without transportation I reached out to Ashton and scheduled a next day consultation. We met in his office and I provided details.
SHOW LESS
He then called the insurance company and within minutes, got them to accept liability. I got into a rental the same day and medical and auto adjusters reached out to discuss the claim almost immediately. Ashton didn't even charge me for his time. He advised me on how to handle the claim and let me do it on my own. Because of his call and advice, the claim was settled quickly and I got everything I asked for. I wouldn't hesitate to recommend WLC to anyone. Absolutely top notch service!"
-Fred K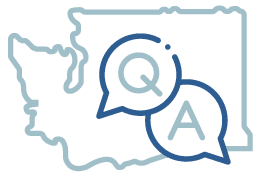 Vancouver Car Accident Injury Resources
How Do I Get a Police Report?
The information that you receive at the scene of a car accident is typically an "Exchange of Information", not an actual police report. The real report is created and submitted after the fact by the police officer who responds to your accident.
To get your accident report, visit the Washington State Patrol website and submit your request.
Should I Give a Recorded Statement to the Insurance Company?
Insurance companies may request that you provide a recorded statement after you are involved in an auto accident. We advise against this, as the insurance company is going to use your statement to build a case against your claim. Should you seek the help of a personal injury attorney, they'll tell you NOT to give a statement to anyone affiliated with the insurance company.
Don't let insurance representatives pressure or intimidate you. Even if you already gave a recorded statement, contact Washington Law Center today for a free case review.
What if the Driver At Fault Doesn't Have Insurance?
The state of Washington requires all drivers to have auto insurance. Despite this, Washington is the 5th highest state in the nation for uninsured or underinsured motorists, with 21% of Washingtonians driving without proper auto insurance. When choosing an insurance plan, be sure to pick a plan that includes Uninsured/Underinsured Motorist Insurance (UIM/UM).
If you get into a car accident with an uninsured driver, hire a professional, experienced auto injury attorney who knows the law and can win your case. Call us for a free case review and remember, you pay no fee until we win your case!
Can Municipalities Be Liable for a Car Accident?
Cities, like the city of Vancouver, are responsible to all drivers, whether those persons are negligent or fault-free, to maintain the city's roadways in a manner that is safe for travel. Cities are held to the same standard of negligence as private parties.
What If I Was Injured in a Vehicle Accident at Work?
Lots of workers drive in vehicles as part of their job duties. This is the reason motor vehicle crashes are the leading cause of work-related deaths in the United States. 
In 2019, work-related crashes cost employers $39 billion, according to the CDC and National Institute for Occupational Safety and Health (NIOSH).
Washington Law Center attorneys have experience with a wide variety of personal injury claims including, trucking accidents, L&I or workers' compensation claims, wrongful death, and more. Call us today.
Vehicle Accidents Involving Pedestrians
You can be at risk even if you aren't driving in a car. The CDC also reports about 1 in 5 of the people who died in crashes involving a distracted driver in 2019 were not in vehicles―they were walking, riding their bikes, or otherwise outside of a motor vehicle. About 3,000 people die in car accidents that involve a distracted driver each year.
Road Conditions and Distracted Drivers Vancouver
The average one-way commute in Vancouver is just under 30 minutes. This statistic has increased every year since 2010. The wet weather in the state of Washington can create hazardous driving conditions. Slippery roads can be a challenge for any driver, no matter how experienced. 
Some days it feels like every day is a rainy day. This results in more traffic during our sunny summer months. Good weather brings out more residents and tourists. It also is a time where there is more road construction in King County.
More construction on the road leads to more distracted drivers and more accidents with drivers doing their best to navigate the obstacles. 
Distracted Drivers are a Leading Cause of Car Accident Fatalities
Over 3,100 people were killed and about 424,000 were injured in crashes involving a distracted driver in the United States in 2019, according to the CDC.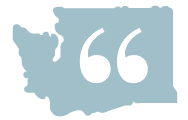 Top-Rated Car Accident Injury Attorneys in Washington
If you find yourself needing the best car accident injury attorney in Vancouver, Washington, our Vancouver personal injury law office is centrally located off 500 highway.
Washington Law Center has over a decade of experience representing car accident injury victims. Best of all, you pay no fee until we win your case.
Call us today for a free case review or submit your information to get started.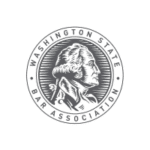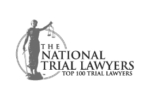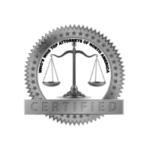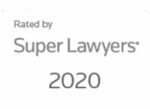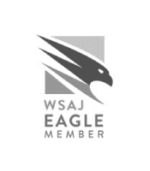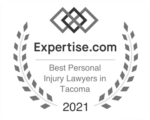 OVER $100 MILLION AWARDED TO OUR CLIENTS BY VERDICT, SETTLEMENT, INJURY PENSION OR JUDGMENT