Tacoma Pedestrian Accident Attorney
Injured in an accident that was not your fault?
Car accidents involving pedestrians are far too common. As the injured victim you have rights that big insurance companies don't want you to know about. In fact, they'll often try to take advantage of your situation. That's why you need an experienced personal injury attorney on your side who knows how to win your case!
For a free case consultation, contact Washington Law Center today.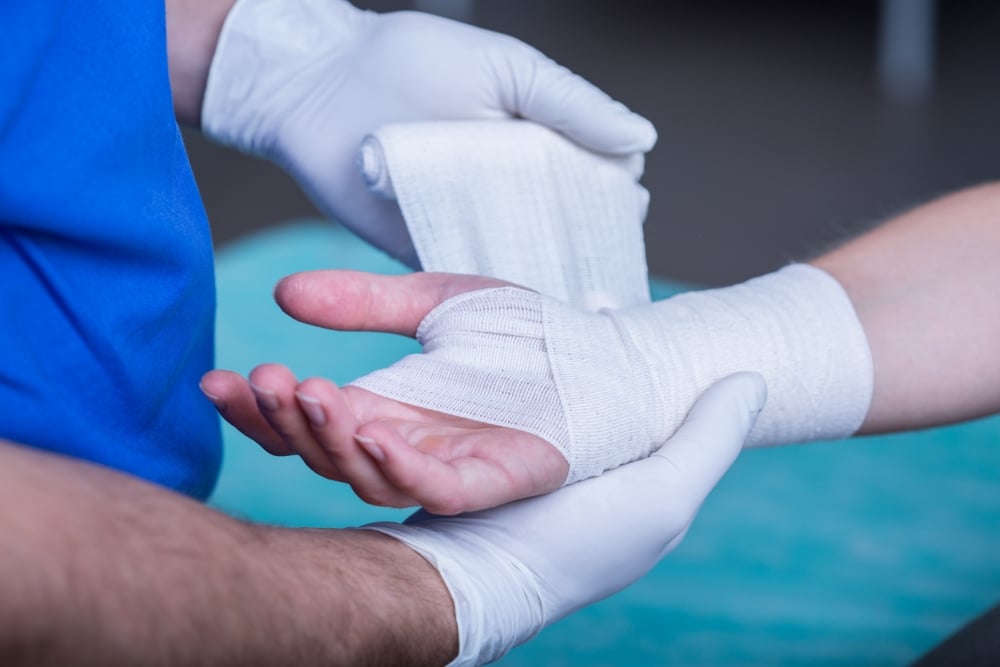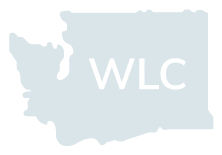 Pedestrian Accidents in Tacoma, WA
When we hear of pedestrian accidents in Tacoma, we tend to target the driver as the main party at fault. However, it's known that pedestrians can also cause accidents by neglecting the rules created for their own safety. It's fair to say that risks are present on both sides. Road safety depends collectively on both pedestrians and drivers, as well as any other parties involved.
The State of Washington applies tort law to determine the future of your case. The person who has caused the accident due to their negligence will be the one legally liable. For all the parties involved there will be a procedure that proves whether they have violated motor vehicle or pedestrian laws.
For drivers, this includes alcohol and drugs examinations, possible speed, driving conditions, moving violations, cell phone usage, and other circumstances that will need to be investigated. Pedestrians will be equally held responsible, and their medical state and examinations will be considered. In cases involving the death of a pedestrian, the situation may be examined under Washington State's wrongful death law. If the pedestrian nor the driver were responsible for the accident, a third party may be involved.
Whatever the circumstances, our office in Tacoma is open for all inquiries. You can reach us at your convenience by phone, or at our office location stated below.
Read more about Tacoma
Tacoma, Washington is a beautiful bustling city in Washington State. It is the county seat of Pierce County, Washington. Tacoma boasts a population of around 200,000 thousand and sits on the Puget Sound about 30 miles southwest of Seattle. Tacoma is the third-largest city in Washington State and the center of the South Sound business hub. Tacoma has long been a gateway to the Pacific and boasts the state's largest port. Tacoma was once considered the "City of Destiny," as it was the Western terminus for the Northern Pacific Railroad.
Why Choose WLC?—
How We Help Pedestrian Accident Victims
Our legal team has the experience, knowledge, and resources to help you win your case. Our law firm is large enough to stand up to big corporations and insurance companies on your behalf but we're also local Washington attorneys who care.
We dedicate a team of professionals to each case and make sure that no stone is left unturned in preparing your case for trial or possible settlement. Unlike some law firms, our attorneys are not afraid to tackle complex cases and go to trial when necessary.
The law limits the amount of time you have to file a personal injury claim, so please don't hesitate to call for a free, no-obligation case consultation.
Common Pedestrian Accident Injuries In Washington State
If you have suffered from a personal injury during a pedestrian accident, the Washington Law Center injury attorneys advise having proof of your injuries. They could be in your medical bills, the doctor's reports, or photos. We understand that during an accident, one is both physically and mentally traumatized. Therefore, if you do not take any pictures, do not worry, we can still help you recover damages from a negligent party and their insurance company.
Here are some of the most common injuries our lawyers have seen in pedestrian accident victims in Tacoma and across the State of Washington, especially in Pierce County.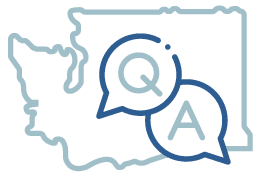 Pedestrian Accident Injury Attorney FAQ
Can I afford a Tacoma pedestrian accident injury lawyer?
Yes, you can! Our policy at the Washington Law Center is to win your case before you pay any fees or costs. Our local attorneys work on a type of fee structure called a Contingency Fee arrangement. That means you pay us nothing unless we win your case.
Do I have to talk to the other party's insurance company when they call?
It's important NOT to communicate with insurance companies, as their goal is to give you the smallest compensation possible. The lawyers at the Washington Law Center, focus on giving you the highest compensation and demand no payment unless we win the case. An experienced attorney will also help you recover damages related to lost wages, physical and mental suffering, disabilities, or major injuries. That's why, as a victim of a pedestrian accident, contacting your lawyer is imperative for the best outcome.
Let your attorney deal with the insurance company. Call Washington Law Center today.
How much time do I have to file a claim for my injuries?
Washington law limits the time you must file a personal injury claim. An injured victim has generally three years to file a personal injury claim under the law.
We, lawyers, call this law the Statute of Limitations, and it bars a claim filed after the time limit is up. The three-year time limit runs on the date of accident or injury. Other claims, like Wrongful Death or Medical Malpractice, may have shorter time limits.
Like most things in law, there are exceptions to the rules, so it is always important to contact an experienced Tacoma, Washington personal injury lawyer soon after an injury.
How much money is my pedestrian accident injury case worth?
Every case is different. The compensation available to you will be based on a variety of factors, including the severity of your injuries. Our attorneys will sit down with you to walk you through the entire process, and ultimately show you the value of your case.
Your insurance coverage, both medical and not, is equally important in understanding the scope of your compensation. As this can be quite a complicated process for you, a lawyer's help allows you to have an experience that will yield a better outcome.
What are types of personal injury damages?
Damages for a personal injury make an injured victim "whole," again to the maximum extent possible through financial compensation. There are various damages in Tort law we lawyers learn in law school, but essentially an injured person's damages will be economic, like medical bills, or lost wages, and non-economic damages, such as pain and suffering or emotional distress.
The following are common personal injury damages our attorneys recover in Tacoma. 
Lost Wages

Medical Bills

Employment Loss

Rehabilitation Costs 

Pain and Suffering

Psychological or Emotional Distress (PTSD)

Loss of the Enjoyment of Life

Temporary or Permanent Disability

Vision or Hearing Loss

Loss of Consortium 

Disfigurement or Amputation

Wrongful Death
What makes Washington Law Center different than other law firms?
We are dedicated Personal Injury Lawyers. It is all we do. 

Your legal representation is based upon your desires and wishes. We work for you. 

Our law firm is one of the largest and most experienced personal injury law firms in Washington. Size matters! 

We have decades of experience handling personal injury cases.

You will receive regular communication throughout your case, from start to finish.

We

never charge a fee

until we win your case. We cover all the litigation costs associated with your personal injury lawsuit until we win the case. 

The lawyers at the Washington Law Center have a documented history of successful litigation.  

If you are too sick or injured to come to our office, we offer virtual meetings online, and we offer in-person out-of-office meetings at the hospital or your home. 

Our entire law firm is client-focused and client-centered. We offer personalized service to every personal injury client. We make your life easier.

Not all firms are the same

!

We have a very skilled and talented legal team that will work on your injury matter. 

We are passionate and committed to seeking justice in every case.

Our attorneys are not afraid of trial and will gladly accept challenging cases. 

You will receive experienced, knowledgeable, and skilled service from respected Tacoma personal injury attorneys.
What is responsible pedestrian road etiquette?
As Washington personal injury lawyers, we see pedestrians hurt in accidents all too often, and we hope that everyone would follow these simple steps to keep safe while walking around Tacoma. Both drivers and pedestrians need to follow the basic rules under which the risk of road accidents will decrease:
Pedestrians must use the pedestrian crossing to cross the carriageway, and in their absence – at crossroads along the line of the sidewalks and shoulders.

Pedestrians should move on sidewalks or footpaths, in case of their absence, the side of the road is preferred. 

At unregulated pedestrian crossings, pedestrians must ensure that the approaching vehicles are at a reasonable distance.

In times of low visibility, pedestrians must have objects with reflective elements placed on them, ensuring the visibility of these objects for the vehicle drivers.

Pedestrians must not be on their phones, sending messages, looking for directions, or taking pictures while crossing the street.
How common are pedestrian accidents caused by drivers?
In the U.S. alone, every 1 out of 4 car accidents occurred due to a driver's negligence. Inattentive driving and failure to follow basic rules, such as not using their mobile phone for texting while driving. This results in over 1.6 million crashes and 390,000 injuries per year. 
In major cities, the number of accidents is higher than that of smaller cities such as Tacoma, Washington. This could be due to the planning of the cities about special lanes for cyclists or pedestrians. Tacoma being a cyclist-friendly city's safe environment decreases the likelihood of cyclist's personal injuries, however, that does not neglect the importance of rules that must be followed whilst on any transportation vehicle type, or foot.  Motorcyclists often have to abide by the same rules as cars, as there is no specific lane dedicated for them. The same rule abides by cyclists unless a specialized lane is present. 
If a pedestrian violates Washington law, are they liable for the accident?
If the accident occurred while the pedestrian was violating the Washington State laws that apply to pedestrians, their compensation portion will be reduced based on the amount of the pedestrian's negligence. The State of Washington applies a standard of comparative negligence in accident cases. This means that if the pedestrian was hit by a car, suffering injuries, the pedestrian's damage recovery would be reduced by the amount of their own negligence. Thus, if a pedestrian was determined to be 20% at fault for an accident, any financial award for damages would be reduced by 20%. 
More Resources
We regularly keep clients updated on legal news on our personal injury blog. Our lawyers encourage you to read and educate yourself about a potential lawsuit or accident. However, every legal case is different and complex so you can't rely on blogs alone. We strongly advise you to speak to our attorneys as soon as possible following an accident or injury in Tacoma.
Experienced Injury Attorneys in Pierce County
Washington Law Center fights for injured victims involved in accidents due to someone else's negligence, including big businesses, government agencies, and municipalities, who can be held responsible.
We offer a free case review. Our injury attorneys are happy to help answer your questions and get you the help you deserve. Reach out today!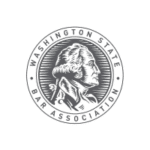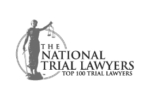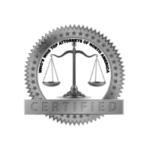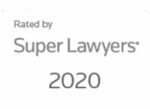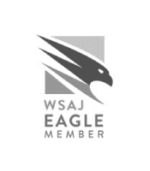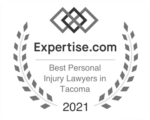 OVER $100 MILLION AWARDED TO OUR CLIENTS BY VERDICT, SETTLEMENT, INJURY PENSION OR JUDGMENT