Were You Sexually Abused As A Child?
Whether it happened in the foster care system, at the church or in school—incidences of childhood sexual abuse are far too common. If it has happened to you, you're not alone. Washington Law Center takes on these cases.
Washington Sexual Abuse Attorneys
Washington Law Center is here to fight for the victims of childhood sexual abuse, at any age. Our local, experienced legal team takes on individuals, institutions, and even the state when necessary.
We offer a completely free, no-obligation case evaluation to all victims of sexual abuse. If you have suffered sexual abuse and have questions about your case that you would like answered by an attorney, do not hesitate to contact us.
It's Never The Victims Fault.
I Was Abused As A Child, Can I Still File A Claim?
---
Washington state is somewhat lenient in its statute of limitations (or the amount of time you have to file a lawsuit for sexual abuse) but you need to know how to apply it. At Washington Law Center, our attorneys have years of experience fighting for our clients who were victims of sexual abuse.
Just because childhood sexual abuse happened decades ago doesn't mean you're without options, call us today for support and answers to your legal questions.
What is the Statute of Limitations for Childhood Sexual Abuse in Washington?
In the state of Washington, children's claims for injuries are extended until they reach the age of majority. This means that children that have been the victim of someone else's negligence or intentional actions of sexual abuse have until the age of 18 before the statute of limitations begins to run.
Washington has even more protections built in for children who have been the victim of childhood sexual abuse. According to RCW 4.16.340, a child who has been the victim of sexual abuse may have much a longer window (potentially indefinitely) to file their claim and seek compensation from the perpetrator.
At Washington Law Center, our lawyers for childhood sex abuse have been able to pursue claims on behalf of victims of childhood sexual abuse well into their adulthood. In one case, our client was nearly sixty years of age. Sadly, victims are often unable to realize how childhood sexual abuse has been impacting them their entire life but there is hope.
Washington Sexual Abuse Lawyers
Related Sexual Abuse Resources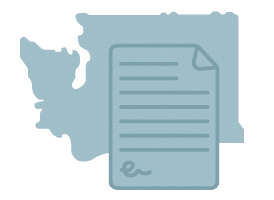 Case Results From Past Sexual Abuse Clients
$1,600,000 – Youth Abused in Foster Care
D.Y. v. DSHS resulted in a $1,600,000 settlement for a man that was repeatedly abused as a child in multiple foster care settings where he and his siblings were placed. (2018)
$1,500,000 – Prolonged Child Abuse in Foster Care
In K.F. v. DSHS involving a child and his/her adoptive parents, $1,500,000 was recovered due to negligent placement in foster care that led to horrific prolonged abuse of the child. (2017)
At Washington Law Center, we have a "No-Fee Promise" with all our sexual abuse cases. Our attorney fees are contingent, so you pay no fees until we win.
Free Confidential Case Evaluation
OVER $100 MILLION AWARDED TO OUR CLIENTS BY VERDICT, SETTLEMENT, INJURY PENSION OR JUDGMENT