Managing Workers' Compensation Claims for Hanford Nuclear Site Workers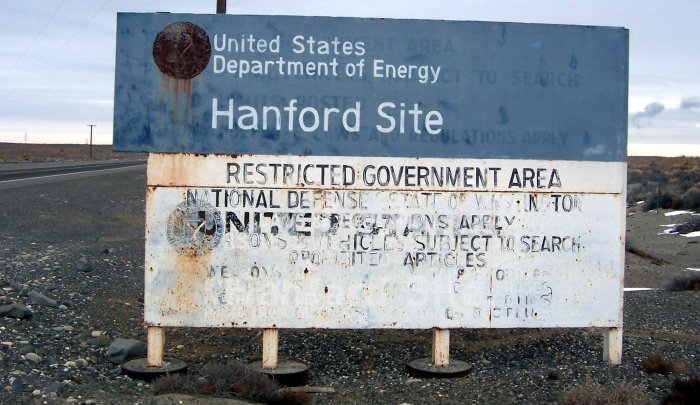 After a multi-year battle spearheaded by the attorneys at Washington Law Center, a Hanford nuclear site worker exposed to toxic chemicals over the course of his employment was finally paid the benefits he's been owed for years. Getting three years of benefits paid was a huge win for our client.
The Department of Energy fought us every step of the way, forcing us to spend thousands of dollars and hire multiple attorneys to get the benefits to which all Washington workers are entitled.
New legislation passed this year will help other Hanford workers pursue their claims without the same difficulties. Washington Law Center is poised to help these deserving worker's get what's owed to them.
The Hanford is a former nuclear production facility where the U.S. government produced plutonium for use in nuclear weapons. The site was decommissioned in 1989.
The area has become an environmental cleanup site as the federal government attempts to remediate the millions of gallons of radioactive waste now stored there. The Hanford nuclear site is currently the most contaminated nuclear site in the United States and the focus of our nation's largest environmental cleanup.
Because the Hanford site is owned by the U.S. Department of Energy, the site is managed by the Federal government.
This means that Washington state safety regulations do not apply.
It's important to note that Hanford site workers are covered by the Washington Industrial Insurance Act and are therefore eligible for worker's compensation benefits through the state if they are injured or sickened due to their employment.
Unfortunately, the Department of Energy is a self-insured employer in Washington and through its claims management service has systematically denied former Hanford site cleanup workers benefits. Simply put, they refused to take additional steps needed to protect workers on the site. The situation was so problematic that Washington's Attorney General Bob Ferguson filed a lawsuit against the Department of Energy in September of 2015 requesting court-ordered modification of the safety practices at Hanford.
Multiple investigations have concluded that the Department of Energy hired a contractor (Penser North America) to manage workers' compensation claims. Penser North America has systematically denied workers' compensation claims despite evidence showing that workers were injured and sickened by the work they performed at the Hanford nuclear site. This site has been described as the most dangerous worksite in America, yet the Department of Labor and Industries records show that claims by Hanford workers are rejected at a rate 52% higher than other claims in the state.
A 2014 report from the Savannah River National Laboratory found that inappropriate methods were being used in data collection and therefore workers' compensation claims were being denied with insufficient information. Workers already struggling with debilitating medical conditions are then further frustrated by the steps the DOE (Department of Energy) and Penser North America take in denying their claims.
This constant uphill battle Hanford site workers are forced to go through to get their claims approved prompted the Washington State Legislature to pass reforms to the way Hanford nuclear site workers' claims are processed.
Effective June of 2018, House Bill 1723 created a presumption for Hanford workers who develop specific conditions. This presumption allows a worker who develops respiratory diseases, heart problems, beryllium sensitization, or certain types of cancer, to file a claim for benefits. It's widely held by medical experts that these conditions are occupational diseases. The DOE may only reject a claim if they are able to rebut the presumption of clear and convincing evidence that the condition is unrelated to exposure to toxic chemicals at Hanford nuclear waste site cleanup. This presumption should make it significantly easier for Hanford workers exposed to toxic chemical to get their claims approved while making it much more difficult for the DOE to deny claims. Workers will no longer need to prove that any specific toxin caused their condition. Instead, the onus will be on the DOE to prove that some other cause is the source of a former worker's condition.
It took us years and thousands of dollars in expenses for the Labor & Industries attorneys at Washington Law Center to get our client's claim approved and benefits paid. With this new legislation, workers filing claims will not have these challenges to receive the treatment and benefits they're entitled to under the law.
If you believe that you are entitled to compensation from working at the Hanford nuclear waste site, it's in your best interest to contact one of the attorneys of Washington Law Center to assist you in receiving all the benefits you are owed in full.
---
Alden Byrd is an attorney at Washington Law Center who works with Washington labor & industries & workplace injury claims.  Alden attended both The Ohio State University and the Seattle University Law School. He has spent years helping Washington's injured workers pursue denied benefits and claims to which they are entitled.
Alden Byrd is an L&I attorney focusing on workers' compensation claims for individuals that have suffered workplace injuries. He represents injured workers from initial claim filing all the way through the Board of Industrial Insurance Appeals and on to the Superior Court or Court of Appeals. Alden is also an active volunteer for the Housing Justice Project in King County. Click here to learn more about Alden.