Eatonville Personal Injury Attorney
If you or a loved one has been injured due to the negligence of someone else, you should contact an Eatonville personal injury lawyer at Washington Law Center as soon as possible.
You have rights as a victim that big insurance companies don't want you to know about or take advantage of. That is why you should speak with one of our experienced personal injury attorneys immediately.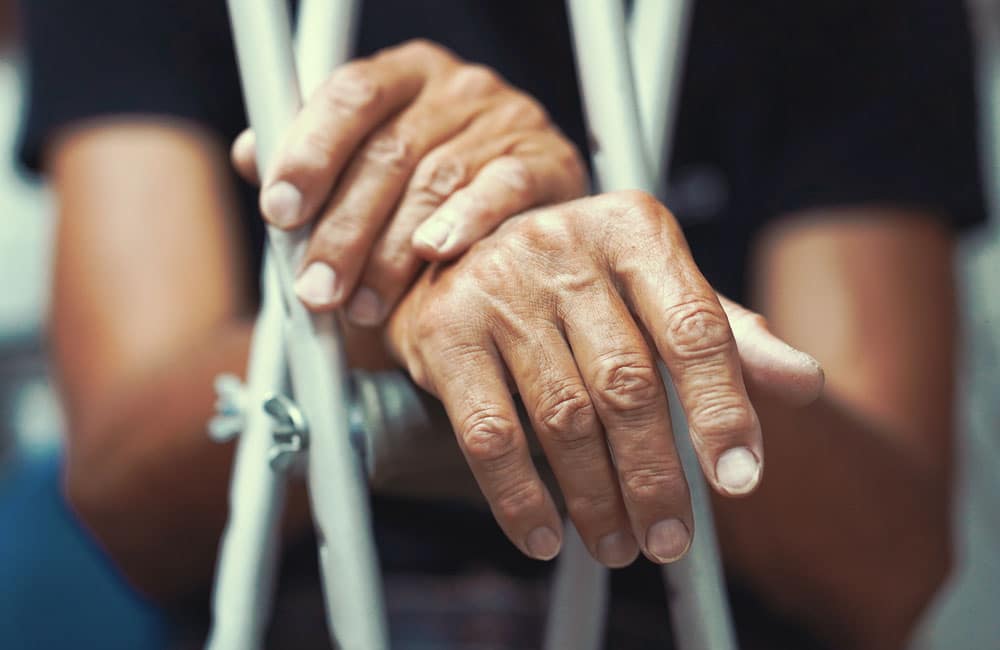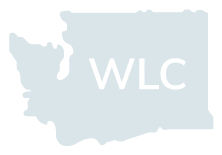 Experienced. Dedicated. Persistent.
Our attorneys and legal staff at the Washington Law Center have represented personal injury clients in Eatonville and throughout Washington for decades. We have a storied history of success winning millions of dollars in settlements and jury verdicts.
Personal Injury in Eatonville, WA.
Eatonville is a wonderful rural city and in the smallest and quaintest of towns. Unfortunately, accidents and serious injury may happen even in the most idyllic settings. While accidents do happen without negligence, many people are hurt because of someone else's actions. People cause catastrophic injuries all over Washington State. If you are hurt or involved in an accident in Eatonville, you need the personal injury attorneys at Washington Law Center.
You may contact our Washington legal team online here, or you may call us any time at 253-476-2653. We offer Free Consultations and are available 24/7 to our valuable personal injury clients.
Read more about Eatonville
Eatonville, Washington is a rural community nestled in the foothills of Mt. Rainier. This small town has approximately three thousand residents and is situated in Pierce County, Washington. Eatonville is a short drive south of Seattle and southeast of Tacoma, Washington. The Eatonville municipal code will tell you the city's laws. It is a valuable resource for those visiting or living in Eatonville. 
How We Help Injury Victims in Eatonville
Washington Law Center's lawyers, paralegals, and staff have the experience, knowledge, and resources to help you win your fight against big companies. Our law firm is large enough to protect your rights and to fight big corporations and insurance companies. We listen to our clients and investigate potential personal injury claims comprehensively.
Our attorneys, paralegals, legal secretaries, investigators, experts, and staff all care about our client's well-being. We pledge that once you become a client of Washington Law Center, you become part of our extended family. We will stop at nothing to fight and win your case for the most money we can obtain under the law. We never back down and are not afraid of a fight. Our litigators are happy to take your case to trial if necessary. Some law firms turn away from hard cases or cases that may require a trial. We thrive on the hard cases where justice must be earned.
The law limits the amount of time you have to file a personal injury claim, so please don't hesitate to call for a free, no-obligation case consultation.
At first, the process of filing a personal injury lawsuit can be daunting to anyone. Our legal staff and attorney team know you have lots of questions. We are here to answer them and we are available 24/7.  One of the most common questions we receive after a personal injury, "what do we do"? The number one thing a person can do after being involved in a personal injury is to seek medical help. After seeking medical help, injury victims should then seek legal help from experienced personal injury lawyers.
Our award-winning personal injury attorneys in Eatonville have decades of experience fighting for accident victims across the State of Washington. Our teams of injury lawyers will fight tooth and nail for every dollar you are owed for your injuries and will not settle for less than the maximum recovery for your hardships.
Types of Personal Injury Claims Our Law Firm Handles in Eatonville
Our Washington Law Center attorneys handle all types of personal injury claims in Eatonville and throughout Washington. We frequently handle car accidents, trucking accidents, motorcycle accidents, biking accidents, pedestrian accidents, workplace, or on-the-job accidents, and much more. Here are some of the more common personal injury lawsuits our lawyers have filed in Eatonville and across the State of Washington, especially in Pierce County: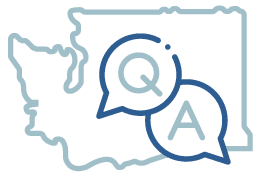 Personal Injury Attorney FAQ
Do I have a valid personal injury claim?
Personal injury and accident cases can be complex. We can never know whether you have a valid claim until we evaluate your case thoroughly. However, in a general sense, a personal injury negligence claim requires four elements: Duty, Breach, Causation, and Damages.
In law school, we studied an entire year on negligence in a class called Torts. But briefly, the elements of a personal injury claim are defined below and all four elements of negligence must be present to obtain financial compensation for an injury in Eatonville. 
Duty – A third-party defendant must owe a duty to the injured victim. 
Breach – The defendant breached that duty by acting of failing to act reasonably. 
Causation – The party defendant was the actual cause of the injury.
Damages – The plaintiff did sustain injuries or damages.
Can I afford a Eatonville personal injury lawyer?
Yes, you can! Our policy at the Washington Law Center is to win your case before you pay any fees or costs. Our local attorneys work on a type of fee structure called a Contingency Fee arrangement. That means you pay us nothing unless we win your case.
How much time do I have to file a claim for my injuries?
Washington law limits the time you must file a personal injury claim. An injured victim has generally three years to file a personal injury claim under the law.
We, lawyers, call this law the Statute of Limitations, and it bars a claim filed after the time limit is up. The three-year time limit runs on the date of accident or injury. Other claims, like Wrongful Death or Medical Malpractice, may have shorter time limits.
Like most things in law, there are exceptions to the rules, so it is always important to contact an experienced Eatonville, Washington personal injury lawyer soon after an injury.
How much money is my personal injury case worth?
Every accident case in Eatonville is different. Monetary compensation depends upon many factors. The type of case, the extinct of your injuries, and the insurance coverage will all play significant roles in the money we can obtain for your injury. It is always best to speak with our lawyers for a better understanding of the possible compensation related to any injury.
What are types of personal injury damages?
Damages for a personal injury make an injured victim "whole," again to the maximum extent possible through financial compensation. There are various damages in Tort law we lawyers learn in law school, but essentially an injured person's damages will be economic, like medical bills, or lost wages, and non-economic damages, such as pain and suffering or emotional distress.
The following are common personal injury damages our attorneys recover in Eatonville. 
Lost Wages

Medical Bills

Employment Loss

Rehabilitation Costs 

Pain and Suffering

Psychological or Emotional Distress (PTSD)

Loss of the Enjoyment of Life

Temporary or Permanent Disability

Vision or Hearing Loss

Loss of Consortium 

Disfigurement or Amputation

Wrongful Death
Types of Injuries Sustained in Eatonville, Washington
Our lawyers have worked on all types of personal injury lawsuits and have worked with almost every injury one can sustain during an accident. Car accidents are some of the most common causes of injury in a personal injury claim, but accidents can result from hundreds of other ways, such as a slip and fall, getting hurt on a construction site, and much more. Below are some of the most common injuries sustained by our clients through the negligent acts of others: 
Head and Neck Injuries

Traumatic Brain Injury (TBI or Concussions)

Whiplash 

Hip Injuries 

Eye Injuries

Broken Bones and Fractures

Hearing Loss 

Exposure to Toxic Chemicals 

Back Injuries

Spinal Cord Injuries

Emotional Distress

Psychological Problems Resulting from an Accident

Post-Traumatic Stress Disorder 

Being Crushed in an Automobile Accident or by a Falling Object at Work

Serious Burns 

Respiratory Distress 

Temporary or Permanent Disability 

Death 
What to Do After a Car Accident or Other Personal Injury in Eatonville, Washington
After seeking medical care, remember that the law limits the time you must file a claim for personal injury, workplace injury, on-the-job injury, and also limits the time to sue even more for wrongful death claims and claims against the city or any other municipality. Thus, the number one thing you should do after having an accident of any kind is to contact our Eatonville legal team to go over your case. Do not refuse medical attention. Failure to seek medical attention early after an accident can be detrimental to your injury lawsuit.
Second, you or someone you know should get the names and contact information of everyone who was a witness to the accident. Take pictures of the accident scene. If you went to the doctor, request copies of all your medical records. Request police reports, take witness statements, and write down what happened after an accident. This will help you remember the accident and will help your attorneys build your case. Do not worry if you were too injured or too in shock to obtain this information on your own. Our lawyers have teams of accident reconstructionists, doctors, and others who will help you establish a case against the negligent party. 
Help your lawyers determine the level of damages in each case by following these steps. Some injuries can cause numerous types of physical and emotional harm that may result from your personal injury accident. Our lawyers and legal staff will help you through this step. Some common damages of personal injuries in Washington are:
Doctor Visits

Medical Care in Hospitals

After Hospital Medical Care

Medication Expenses

Rehabilitation Expenses 

Emotion Damage like PTSD and Psychologist or Psychiatrist Expenses

Past and Future Lost Wages

Loss of Enjoyment of Life, or Ability to Have Sex or Relationship with a Partner

Pain and Suffering

Funeral Expenses

Wrongful Death

Punitive Damages in Some Circumstances 
Do not speak about your case with others, especially another attorney or an insurance agent. If you are speaking about the specifics of your case to anyone, your lawyer should be always present. Also, be reticent about speaking to even your friends and colleagues about your accident, and always be careful about your words and how they can be used against you in court. 
The number one thing you should do after a Eatonville, Washington personal injury accident: Contact the lawyers and legal team at Washington Law Center near you so we can hold the negligent party in your case accountable. We are the very best and most experienced legal team with impressive results, a long history of success, and a dogged tenacity to fight for what is right, all the time.
What Makes Washington Law Center Different?
We are dedicated Personal Injury Lawyers. It is all we do. 

Your legal representation is based upon your desires and wishes. We work for you. 

Our law firm is one of the largest and most experienced personal injury law firms in Washington. Size matters! 

We have decades of experience handling personal injury cases.

You will receive regular communication throughout your case, from start to finish.

We

never charge a fee

until we win your case. We cover all the litigation costs associated with your personal injury lawsuit until we win the case. 

The lawyers at the Washington Law Center have a documented history of successful litigation.  

If you are too sick or injured to come to our office, we offer virtual meetings online, and we offer in-person out-of-office meetings at the hospital or your home. 

Our entire law firm is client-focused and client-centered. We offer personalized service to every personal injury client. We make your life easier.

Not all firms are the same

!

We have a very skilled and talented legal team that will work on your injury matter. 

We are passionate and committed to seeking justice in every case.

Our attorneys are not afraid of trial and will gladly accept challenging cases. 

You will receive experienced, knowledgeable, and skilled service from respected Eatonville personal injury attorneys.
What Makes the Lawyers at Washington Law Center Different?
If you or a loved one in Eatonville have been hurt on the job, denied your right to a pension, or hurt by the actions of another person or company, you need to call Washington Law Center. Our law firm is conveniently located throughout Washington and is staffed with attorneys recognized as some of the best in the state. We are large enough to take on the big insurance companies trying to deny or minimize your claim. We believe in giving our clients the personal care that can normally be achieved only in smaller firm settings. Some of our core values as a law firm are as follows:
Our lawyers never collect a fee unless we win your case. Our legal team is large enough we can devote the necessary manpower, hours, and resources to every case. We utilize the best experts in accident reconstruction professionals, doctors, and  others to help you win your personal injury lawsuit.
More Resources
We regularly keep clients updated on legal news on our personal injury blog. Our lawyers encourage you to read and educate yourself about a potential lawsuit or accident. However, every legal case is different and complex so you can't rely on blogs alone. We strongly advise you to speak to our attorneys as soon as possible following an accident or injury in Eatonville.
Experienced Personal Injury Lawyer in Pierce County
Washington Law Center fights for injured victims involved in accidents due to someone else's negligence, including big businesses, government agencies, and municipalities, who can be held responsible.
We offer a free case review. Our injury attorneys are happy to help answer your questions and get you the help you deserve. Reach out today!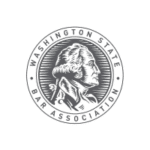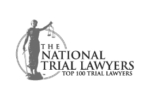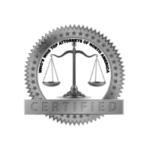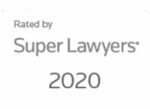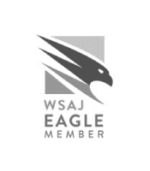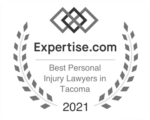 OVER $100 MILLION AWARDED TO OUR CLIENTS BY VERDICT, SETTLEMENT, INJURY PENSION OR JUDGMENT