Bremerton Motorcycle Injury Attorney
If you or a loved one has been injured on a motorcycle due to the negligence of someone else, you should contact a personal injury lawyer at Washington Law Center as soon as possible.
You have rights as a victim that big insurance companies don't want you to know about or take advantage of. That is why you should speak with one of our experienced personal injury attorneys immediately.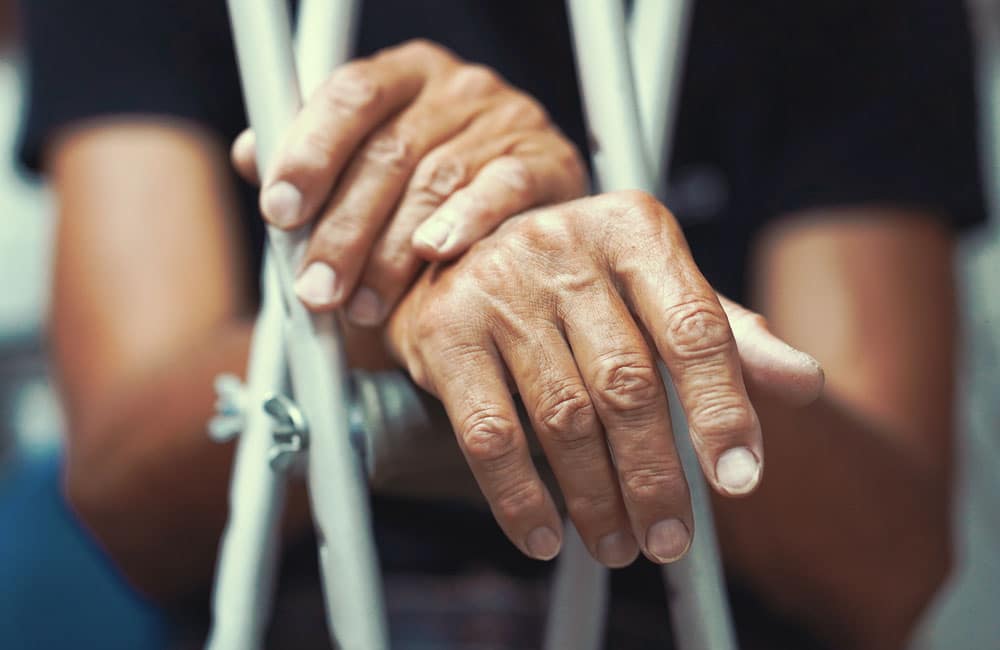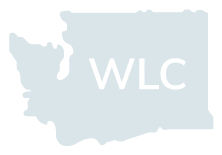 Experienced. Dedicated. Persistent.
Our attorneys and legal staff at the Washington Law Center have represented injured motorcycle accident victims in Bremerton and throughout Washington for decades. We have a storied history of success winning millions of dollars in settlements and jury verdicts.
Motorcycle Accidents in Bremerton, WA
Motorcycle accidents can be devastating and tragic, leading to serious injuries, permanent disability, and even death. Many unfortunate motorcycle accidents are caused by other negligent drivers, cars, trucks, or even pedestrians. Some motorcycle accidents are caused by unsafe and hazardous road conditions. A motorcycle accident can leave an injured person worrying about their own physical and financial health, lost wages, loss of work, and more. A serious motorcycle accident can also endanger your family's financial situation. That is where we come into the picture.
Our local law firm represents motorcycle accident victims in Bremerton and throughout Washington State. When you or a loved one has been injured by another's negligence, you need the personal injury lawyers at our injury law firm. Our lawyers, paralegals, investigators, experts, and legal staff at the Washington Law Center have represented personal injury victims for decades. We have a long history of success and have won hundreds of millions of dollars in settlements and jury verdicts for motorcycle accident victims and others hurt by a third party's negligence.
Read more about Bremerton
Bremerton, Washington is a wonderful place to live, work, and visit. Nestled protectively on the Kitsap Peninsula and directly West of Seattle across the Puget Sound, Bremerton is surrounded by the wonders of nature, and life can take on an idyllic existence. Unfortunately, real life and tragedy intrude into fantasy even in the most beautiful of places.
Your Bremerton Motorcycle Accident Injury Attorneys
Washington Law Center's lawyers, paralegals, and staff have the experience, knowledge, and resources to help you win your fight against big companies. Our law firm is large enough to protect your rights and to fight big corporations and insurance companies. We listen to our clients and investigate potential personal injury claims comprehensively.
We dedicate a team of professionals to each case and make sure that no stone is left unturned in preparing your case for trial or possible settlement. Unlike some personal injury firms or lawyers, we are not afraid to tackle complex cases and go to trial when necessary.
The law limits the amount of time you have to file a personal injury claim, so please don't hesitate to call for a free, no-obligation case consultation.
All personal injury cases are different, and some can be very complex. We know you must have hundreds of questions about your possible injury lawsuit. We strongly advise you to speak to our attorneys as soon as possible following a motorcycle accident in Bremerton. However, we also publish great resources for our personal injury clients on our website and regularly update our personal injury blog on injury law, motorcycle accident news and notes, safety, and legal procedure.
You may contact our experienced motorcycle accident lawyers online here, or you may call us any time at 253-476-2653. We always offer a Free No Obligation Consultation for anyone hurt in Bremerton or the surrounding areas in Washington. We are always here for you and we are available 24/7. 
Typical Motorcycle Accident Injuries Throughout Washington State
Although millions of people own and enjoy motorcycles regularly, they can be very dangerous machines to operate. Motorcycle crashes can cause all kinds of serious injuries.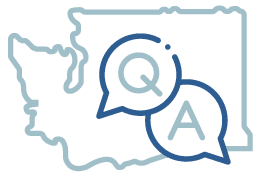 Motorcycle Accident Injury Attorney FAQ
Motorcycle Injury Facts and Stats
In 2018 there were over almost nine million registered motorcycles on the road in the United States. The National Highway Traffic Safety Administration (NHTSA) reports over 82,000 motorcycle related injuries and 4,985 deaths from motorcycle accidents in 2018. Over 5,000 people died from motorcycle crashes in 2019.
Motorcycle Safety Tips
Motorcyclists are 29 times more likely than passenger vehicle occupants to die in a motor vehicle accident and four times more likely to be injured than people in  motor vehicle car accidents. Safe motorcycle operation  requires balance, coordination, and good judgement. 
Always Drive Sober

Always Wear a Helmet

Be Extra Vigilant 

Wear Other Appropriate Safety Gear Such as Heavy Denim or Leather, High Boots and Shoes

Always be Aware of Your Surroundings 

Make Sure Your Motorcycle is Road Ready and Good Operating Order

All States Require a Valid Motorcycle License 

Complete a Motorcycle Rider Safety Course

Be Aware of Adverse Weather Conditions 

Check for Unsafe Road Hazards Like Potholes, Slick Roads, and Road Debris 

Obey Local Traffic Laws, and Do Not Speed

Ride Your Motorcycle Defensively (Most motorcycle crashes are caused when other drivers simply did not see the motorcycle rider)
Common Causes of Motorcycle Accidents
Head-On Collisions— Crashes with other cars, trucks, and other motor vehicles account for almost 60% of all motorcycle accident deaths in the U.S and 78% of all these accidents result from head-on collisions. 
Lane Splitting — This is a common cause of motorcycle accidents. Lane splitting is driving between two lanes. This usually occurs during traffic jams, heavy traffic congestion, or slowly moving cars. 
Speeding—Most people who ride motorcycles do so responsibly. However, there are some who feel the open road or their high performing sport bike affords them the opportunity to ride aggressively. High performance motorcycles and speeding are a leading cause of motorcycle accidents on the road.
Alcohol or Drug Use – An unsurprising statistic, alcohol and other types of drug use are common causes of motorcycle accidents. Alcohol and drug use also is a common contributor for other auto accidents but is certainly more deadly for motorcyclists. 
Fixed Object Accidents— Crashing into fixed objects is a common cause of motorcycle accidents, injuries, and death. 25% of all motorcycle accident deaths result from accidents with fixed objects. 
Road Hazards – Motorcycles are more likely to suffer road hazard accidents. Potholes, ditches, gravel, and rain are much more likely to cause a motorcycle accident due to the smaller size and weight of a motorcycle. 
Other Cars Making Left Hand Turn Accidents— This accounts for almost 42% of all accidents involving motorcycles and other motor vehicles. Usually in these situations, the driver of the other vehicle simply did not see the oncoming motorcycle.  
Can I afford a Bremerton motorcycle accident injury lawyer?
Yes, you can! Our policy at the Washington Law Center is to win your case before you pay any fees or costs. Our local attorneys work on a type of fee structure called a Contingency Fee arrangement. That means you pay us nothing unless we win your case.
How much time do I have to file a claim for my injuries?
Washington law limits the time you must file a personal injury claim. An injured victim has generally three years to file a personal injury claim under the law.
We, lawyers, call this law the Statute of Limitations, and it bars a claim filed after the time limit is up. The three-year time limit runs on the date of accident or injury. Other claims, like Wrongful Death or Medical Malpractice, may have shorter time limits.
Like most things in law, there are exceptions to the rules, so it is always important to contact an experienced Bremerton, Washington personal injury lawyer soon after an injury.
How much money is my accident injury case worth?
Every accident case in Fife is different. Monetary compensation depends upon many factors. The type of case, the extinct of your injuries, and the insurance coverage will all play significant roles in the money we can obtain for your injury. It is always best to speak with our lawyers for a better understanding of the possible compensation related to any injury.
What are types of personal injury damages?
Damages for a personal injury make an injured victim "whole," again to the maximum extent possible through financial compensation. There are various damages in Tort law we lawyers learn in law school, but essentially an injured person's damages will be economic, like medical bills, or lost wages, and non-economic damages, such as pain and suffering or emotional distress.
The following are common personal injury damages our attorneys recover in Bremerton. 
Lost Wages

Medical Bills

Employment Loss

Rehabilitation Costs 

Pain and Suffering

Psychological or Emotional Distress (PTSD)

Loss of the Enjoyment of Life

Temporary or Permanent Disability

Vision or Hearing Loss

Loss of Consortium 

Disfigurement or Amputation

Wrongful Death
What Makes Washington Law Center Different?
We are dedicated Personal Injury Lawyers. It is all we do. 

Your legal representation is based upon your desires and wishes. We work for you. 

Our law firm is one of the largest and most experienced personal injury law firms in Washington. Size matters! 

We have decades of experience handling personal injury cases.

You will receive regular communication throughout your case, from start to finish.

We

never charge a fee

until we win your case. We cover all the litigation costs associated with your personal injury lawsuit until we win the case. 

The lawyers at the Washington Law Center have a documented history of successful litigation.  

If you are too sick or injured to come to our office, we offer virtual meetings online, and we offer in-person out-of-office meetings at the hospital or your home. 

Our entire law firm is client-focused and client-centered. We offer personalized service to every personal injury client. We make your life easier.

Not all firms are the same

!

We have a very skilled and talented legal team that will work on your injury matter. 

We are passionate and committed to seeking justice in every case.

Our attorneys are not afraid of trial and will gladly accept challenging cases. 

You will receive experienced, knowledgeable, and skilled service from respected Bremerton personal injury attorneys.
More Resources
We regularly keep clients updated on legal news on our personal injury blog. Our lawyers encourage you to read and educate yourself about a potential lawsuit or accident. However, every legal case is different and complex so you can't rely on blogs alone. We strongly advise you to speak to our attorneys as soon as possible following an accident or injury in Bremerton.
Experienced Injury Attorneys in Kitsap County
Washington Law Center fights for injured victims involved in accidents due to someone else's negligence, including big businesses, government agencies, and municipalities, who can be held responsible.
We offer a free case review to all Bremerton motorcycle accident victims. Our injury attorneys are happy to help answer your questions and get you the help you deserve. Reach out today!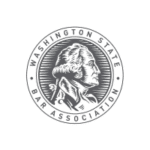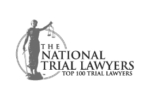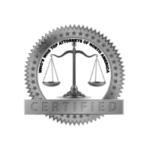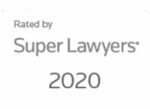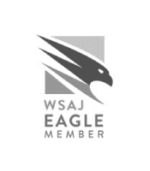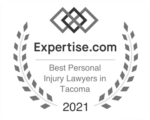 OVER $100 MILLION AWARDED TO OUR CLIENTS BY VERDICT, SETTLEMENT, INJURY PENSION OR JUDGMENT