Have You Been Injured at the Fault of Another?
Washington Personal Injury Attorneys
There are countless scenarios that are valid for a personal injury claim. Some of the most common include car accidents, wrongful death, medical malpractice, sexual abuse, and sexual assault. If you or a loved one has questions regarding a probable injury case, the best thing you can do is reach out to an experienced attorney.
Washington Law Center offers a completely free, no-obligation case consultation. If you've suffered an injury at the fault of another and have questions that you would like answered in confidence by a personal injury attorney, do not hesitate to contact us!
We Make You More Powerful
Do I Have A Case?
---
No two injury cases are the same so it is important to find an experienced attorney who is dedicated to learning and understanding all the details of your situation.
Every day we're asked the same questions by nearly all of our clients. Do I have a case? Can you help me? How do I pursue my case? It's never a straightforward answer, but it's also never a bad idea to reach out to get answers and the support you're entitled to.
How Much Does A Personal Injury Lawyer Cost?
---
There's a misconception that a personal injury attorney costs too much money and that you can't afford one. Washington Law Center is different. We do not get paid upfront. Our attorney fees are contingent, so you pay no fees unless we win your case.
Washington Car Accident Injury Lawyers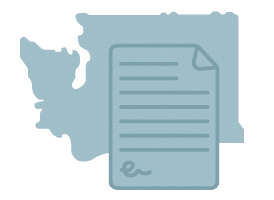 Case Results From Past Accident Injury Clients
$16,700,000 – Failure to Provide Informed Consent to Pregnant Woman
The verdict against a clinic that failed to provide informed consent to a pregnant woman during the H1N1 (Swine Flu) pandemic of 2009 resulted in a $16,700,000 settlement. The total recovery for our client exceeded $22 million.
$2,600,000 – Negligence of an Auto Repair Facility (2016)
In Estate of Blankenship v. Bryan's Automotive, et. al., $2,600,000 was recovered for our clients in a policy limits settlement for alleged negligence of an automotive repair facility and co-defendants for the death of a minor.
At Washington Law Center, we have a "No-Fee Promise" with all of our injury cases. Our attorney fees are contingent, so you pay no fees until we win.
Get a Free Injury Case Evaluation
OVER $100 MILLION AWARDED TO OUR CLIENTS BY VERDICT, SETTLEMENT, INJURY PENSION OR JUDGMENT